Honey can make your skin glow
If you are not allergic to it, then it can do wonders for your skin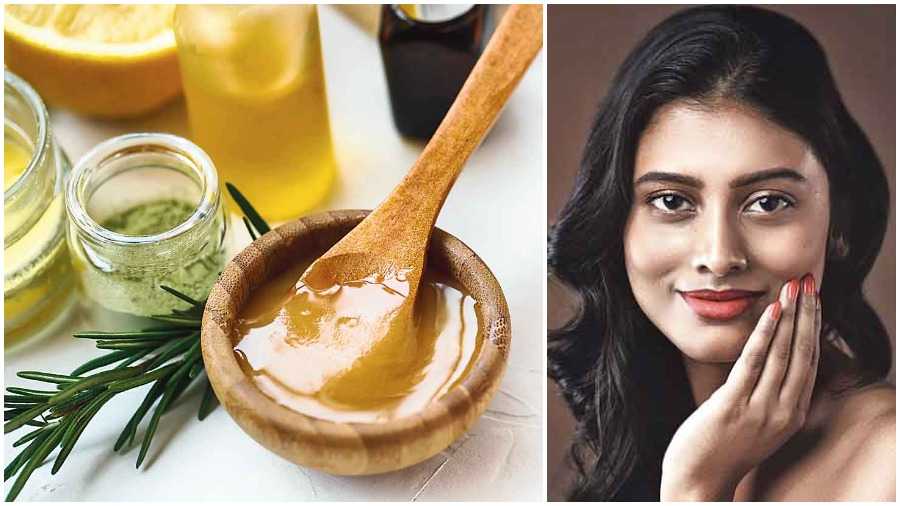 Honey fights free radical damage and pollution with its antioxidant properties and is great for hydrating the skin
Sourced by the correspondent
---
Published 24.03.22, 12:08 AM
|
---
Honey has many uses, other than being the delicious and nutritious thing that it is. It is very good for your skin, if you are not allergic to it.
• It's a perfect cleanser because it contains antioxidants, antiseptic and antibacterial qualities. Apply it, keep it on your face and wash if off after massaging it in for 2 minutes.
• It's a natural exfoliator. Mix it with lemon juice and leave it on for 8 to 10 minutes. Wash your face with warm water. Apply moisturiser.
• Helps to hydrate skin. It fights free radical damage and pollution with its antioxidant properties and is great for hydrating the skin.
• Great for anti-aging. The antioxidants eliminate wrinkles and reduce their appearance. Antioxidants help to reverse damages. 
But first test honey on your skin for an allergic reaction. Apply a small amount of honey under your ear and notice if it is irritating your skin. If it does, do not apply it on your skin.
The columnist manages Ishrat's Hair & Skin Studio, Lord Sinha Road, Calcutta. Contact @ishratansar