Celebs and their love for talons
Tracking personalities who are sporting some cool nail art and also listings some useful tips to keep your mani stylish at home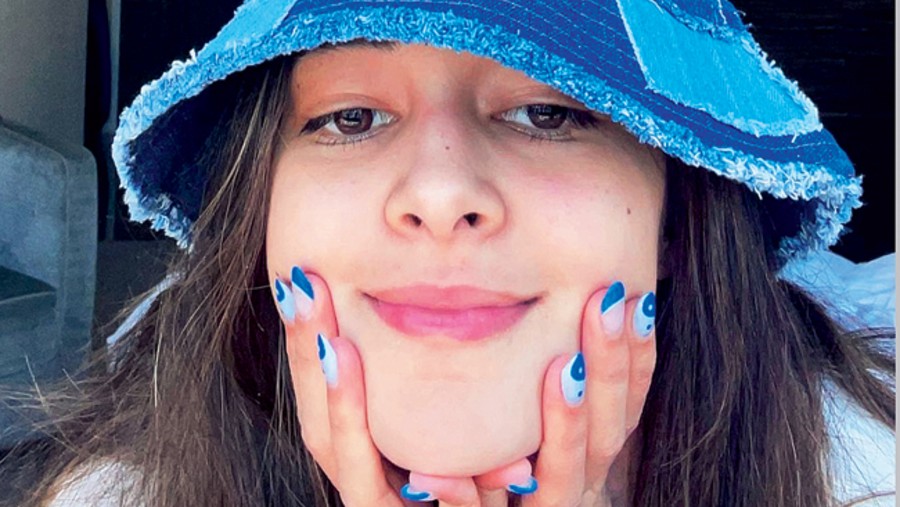 ---
---
Trendy Talons: She loves to make a statement with her nails and is a trendsetter, flaunting cool and popular motifs. We spotted Ananya Panday's fabulous evil eye motifs on her clear nail art. It's minimal yet your fingers are bound to draw eyeballs.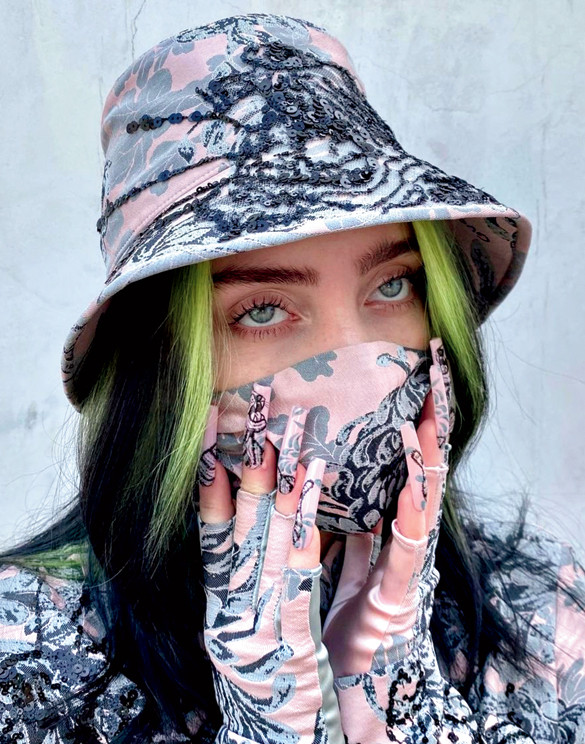 Twinning: If you are the one who is in love with the co-ords trend, why not go matchy-matchy with your nails too? Take a cue from Billie Eilish, who has often been spotted wearing identical nail art that matches her outfits. You can pick your outfit colour or a motif and show your nail artist to replicate the same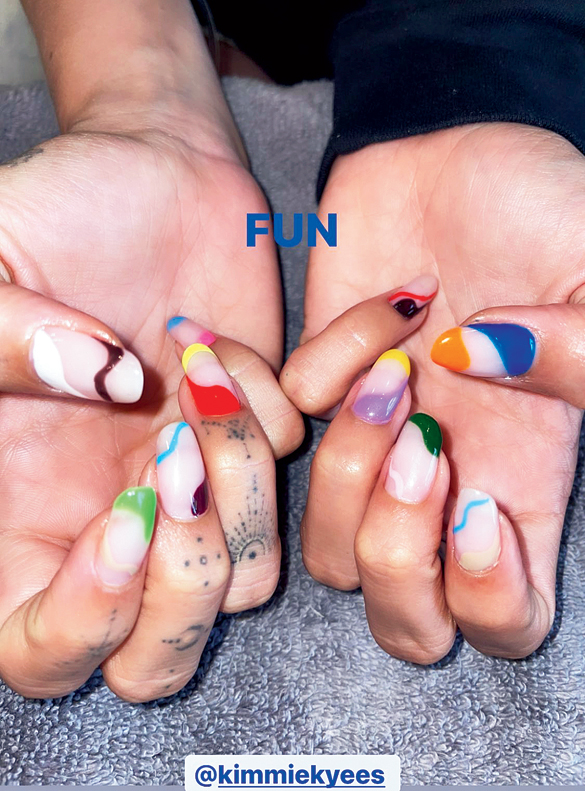 Colour Pop: French mani is all classy agreed, but if you belong to Gen Z or are a millennial, opt for some fun colours just like Hailey Baldwin's nail art that had orange, blue, neon green and purple hues. Quirky is cool and this is very easy to pull off at home too!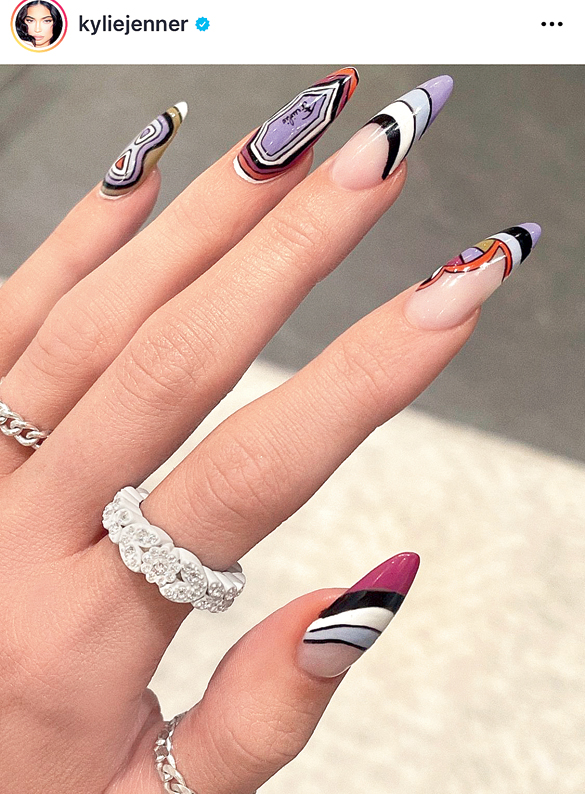 Eclectic and Arty: If you follow Kylie Jenner, you must be familiar with her obsession with nail art, something unique and different almost every week! We are totally digging her latest manicure that has different art and pattern on each finger. If you are experimentative, why stick to just one style? Variety is the spice of life, right?!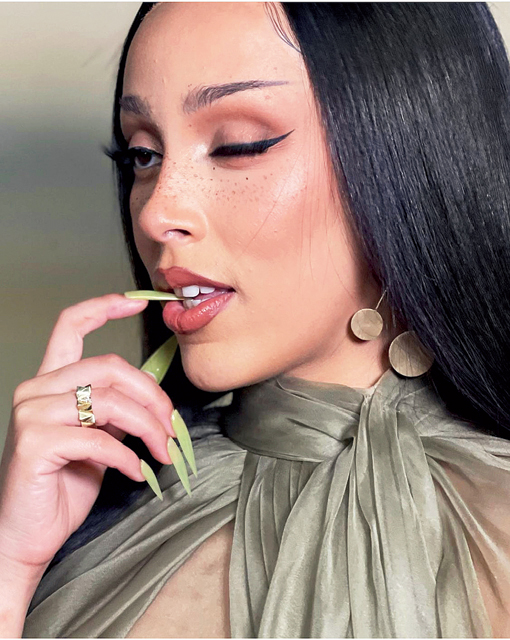 Solid Love: Your nails say a lot abut your personal style. If you are the sombre one, monotones are for you. Square-shaped or pointy like Doja Cat, you can sync any dominant shade of your outfit with your talons.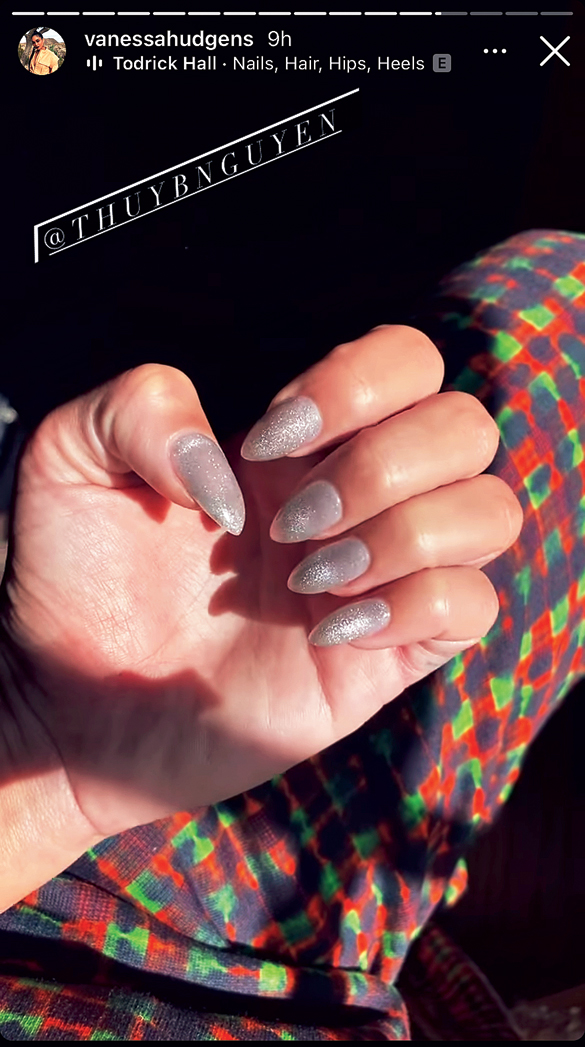 Bling Babe: Let your hand shine bright like with glitter manicure like we spotted on Vanessa Hudgens who posted her freshly manicured metallic silver nails on her Insta. If you like it flashy, this is it.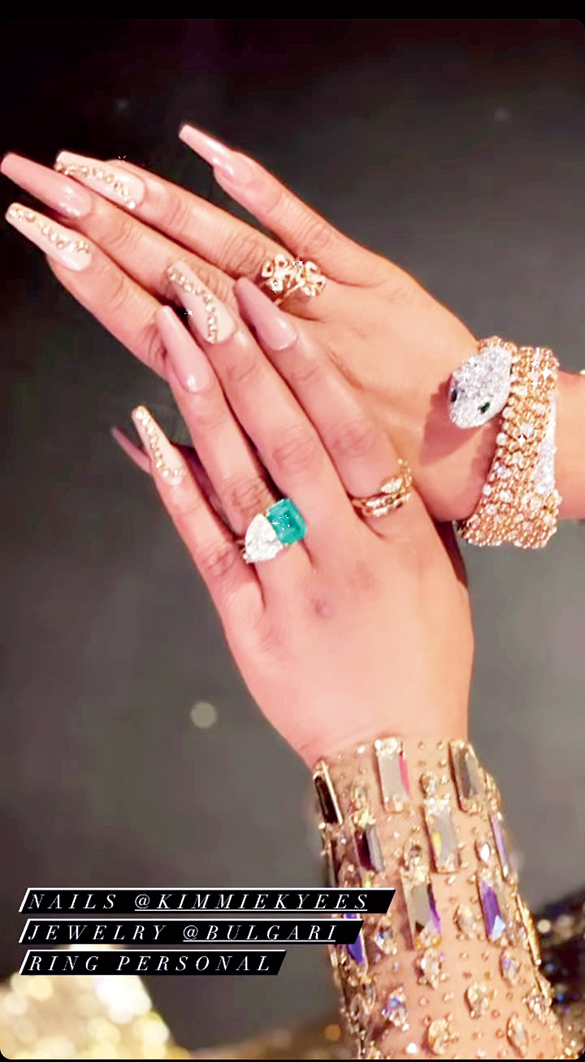 Glitter Girl: If your inner spirit is diva-like, go all out with glitter and bling just like Priyanka Chopra Jonas. The Indian beauty opted for long nude nails with a hint of glitter and adorned with small studs arranged in a wavy style. #TotalLove
Pictures: Instagram
DIY NAIL ART TIPS:
• Nail stickers are widely available online that can make your simple nail art at home stand out. Simply apply your regular nail paint the usual way and choose a finger to stick the sticker — star, flowers or heart. Fix it using forceps, followed by an application of a top coat and let it dry!
• Always keep a Bobby pin handy! Apply your regular shade of nude colour and dip a Bobby pin in various pop shades and follow a pattern. The trick is to let the dot of one colour dry first before applying a second colour.
• Tapes are a great way to make patterns or on your nails. Chevron nail art is the easiest for beginners. First chose a base colour, let it dry completely. Then take the tape and place it like a Chevron style. Take a second colour and paint over it. Let it dry and then pull off the tape. Seal it with a top coat. You could also use the tape in vertical, triangle or stripe patterns.
• For pretty elegant nails, take a small piece of lace that would cover your nails. Start by applying the base colour you wish to use. Let it dry. Now, take the lace piece and secure it with Scotch tape and apply a second colour coat. Let it dry completely and then slowly take the lace off and apply a top coat. Voila! You have pretty impressions on your nails.
• Most importantly don't forget to clip and file your nails regularly. Eat healthy and apply cuticle oil for strong nails.