Raja Kumari on her recent collaborations, favourite Indian musicians & more…
'I have been quite lucky to work with some of the most talented and incredible people out there'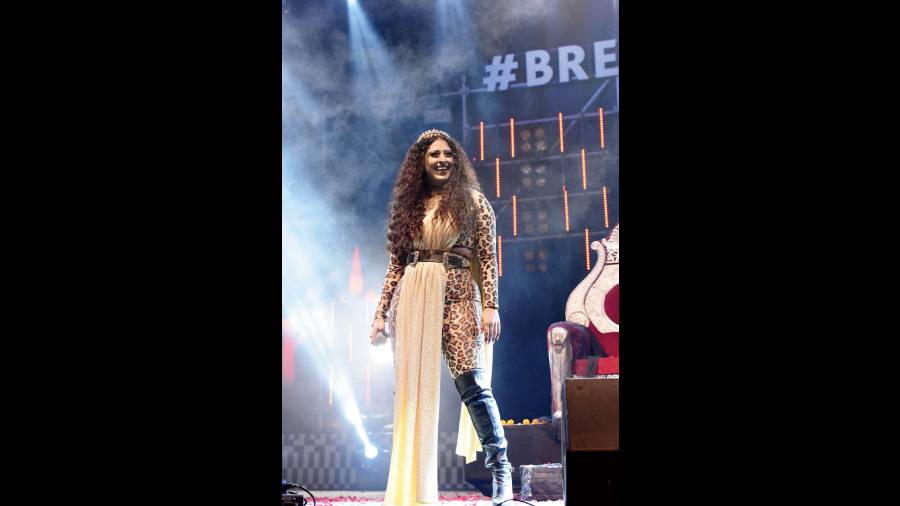 ---
Published 01.11.21, 11:34 PM
|
---
Artiste Raja Kumari was the star attraction at Raw Factory, presented by G-Star Raw Denims, held at Jio World Drive Mall at BKC, Mumbai, on October 23. It is the denim brand's 'newest music property'. The lovely Indian-American singer-rapper took some questions from t2 on the sidelines.
Raw Factory sounds interesting. What can you tell us about it?
G-Star Raw stands for being real and authentic, and I feel like that's also what I stand for, through my music. Being a part of the Raw Factory was fun as I haven't been able to perform in Mumbai, and the world, for so long. It was great to celebrate the coming together of fans, music, and the general vibe of connecting over shared emotions and beats. It was truly a kick-ass experience.
What attracted you to the collaboration?
It was definitely the synergy of my aesthetic and values with the brand and what it stands for. For a collaboration to work out in mutual favour of those involved, I strongly believe that it's important for there to be a middle ground of understanding, admiration, and the will to cooperate, to actually land the impact in terms of the difference we are trying to make.
Over the years you've had such illustrious collaborations. What have been your favourites?
I have been quite lucky to work with some of the most talented and incredible people out there. For instance, every time I am in a room with A.R. Rahman, I feel like I came out of the door, a transformed being, it's almost like a life-changing experience. My recent collab with Sidhu Moose Wala was surely one to remember, as it exposed me to a whole new world of possibilities and fans. I love how we literally came from two different planets of genres, and just found our zones, and made something as phenomenal as 'US'. Really grateful for all the love that's been showered on the track.
Tell us about your favourite Indian musicians of the moment… who has your heart?
I am currently exploring all kinds of music from India, the amount of talent this country holds is unbelievable. I am loving some of the rappers that are coming out, especially from the South. Being Telugu, it's awesome to witness artistes like Shan Vincent de Paul who is Tamil, Hanumankind from Bangalore, really killing it at what they do. We also have some young guns like Yashraj and Dhruv oozing with talent, and I'm really rooting for them!
Who are your all-time favourite rappers?
Lauryn Hill, Drake, Nas.
Coming to fashion, you have such an eclectic taste. How do you ideate?
It's really about picking a vibe that resonates with my personality and bringing it to life. I always try to bring elements from India into my clothing, be it working with home-grown designers, ethnic jewellery or adorning rare curations by streetwear brands like Nought One and Polite Society. This helps me stay grounded and rooted in my East x West fusion identity, which I proudly own.
What are your most favourite items in your wardrobe?
I love a pair of gold hoops. They can transform any outfit from basic to elevated. I also constantly keep reaching out for my Nike Air Force 1s, the low tops that literally go with everything are a vibe and an absolute statement.
Any favourite designers?
I love NorBlack NorWhite, Jodi Life. I have also been having fun wearing Polite Society — they make amazing tailored pieces and I am a sucker for those.
Among the singers, whose sense of fashion resonates with you the most?
I love to see artistes like Bad Bunny — gender norms don't exist here and that's something I really admire.
Rapid round: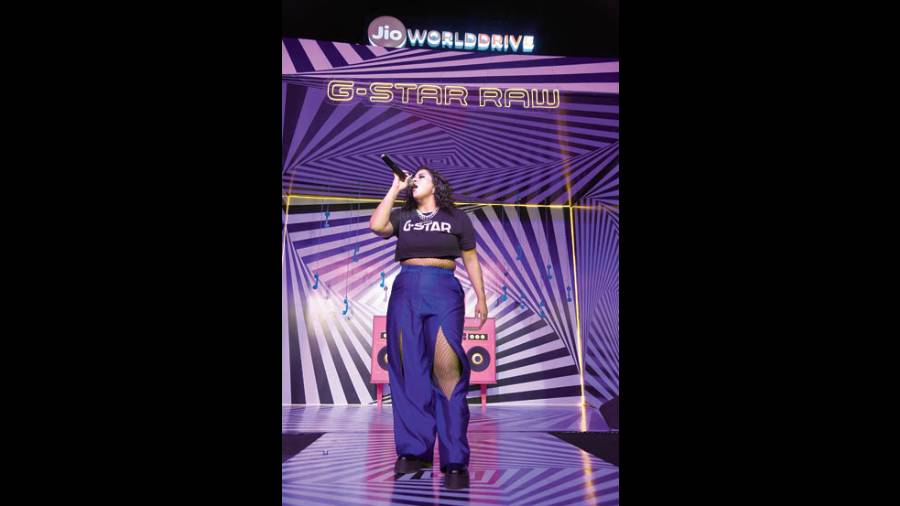 Favourite colour: Lavender
Favourite silhouette: Body-con, anything snatched at the waist
Favourite fashion moment from music history: I think it was an Odissi dancer in all her get-up featured alongside Michael Jackson in his icon Black or White music video
A song on your mind right now: Chosen by Blxst