Turkey yes, cranberry sauce no. Healthy options on the Christmas menu
Things you can eat to your heart's content this Yuletide, without blowing your diet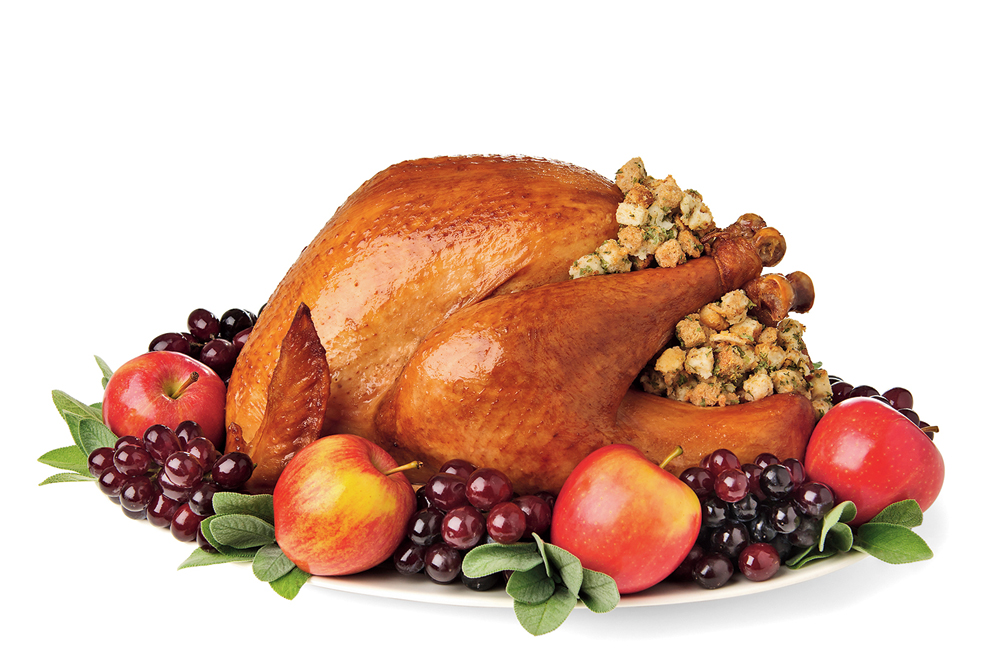 Turkey proteins also help increase the feeling of satiety that keeps hunger pangs away longer
(iStock)
---
Published 24.12.19, 06:45 PM
|
---
Christmas season brings with it rich and delicious treats that few of us can say no to. We end up overindulging, bidding bye to diet and exercise rhythms we have painstakingly mastered over months. We do not, however, have to take this all-or-nothing approach. There is a delicious middle way. Choose the healthier options from the food on offer. Besides, as we have discussed earlier in this space, ignoring that craving for high calorie or sweet foods can actually harm your diet plan. It's better to balance taste and health. Here's a list of food you can tuck into this Christmas without feeling guilty.
Prawns
They might sometimes be a bit pricey but this is one Christmas favourite you need not ration. In fact, 100g prawns contains about 25g protein, approximately the same as a similar amount of chicken or beef. On the other hand, 100g prawns contains only about 115 calories whereas the same amount of chicken contains about twice as many calories while beef contains three times as much. Apart from protein, prawns are also loaded with calcium, iodine and zinc. There is no evidence that prawns increase cholesterol but avoid deep frying them or serving them in creamy sauces and dressings to cut down the bad fat. It's better to have them grilled or marinated and with salad. For the best health benefits, cook them as little as possible.
Turkey
Turkey breast is one of the healthiest meats you can buy as it is low in fat and high in protein. With less than 1g of saturated fat per 100g portion, it's far healthier than beef (6g saturated fat in 100g) and lamb (9gm saturated fat in the same portion). It also offers more than 10 essential nutrients, including selenium, B vitamins and iodine. According to the US Department of Agriculture's (USDA) National Nutrient Database, 85g of roasted turkey breast contains only 135 calories. Turkey proteins also help increase the feeling of satiety that keeps hunger pangs away longer.
Nuts
Almost all varieties of nuts are nutritious, offering a protein and fibre-rich snack packed with essential fats and a range of vitamins and minerals including B vitamins, zinc and selenium. To maintain good health as well as keep weight and cholesterol under control, adults must consume a handful of mixed nuts every day. Therefore, you can include nuts in your Christmas feast without any guilt. But avoid nuts dipped in chocolate. A chocolate coating can add as much as 300 calories and 20g of fat in just 5-6 almonds. Also, eat plain nuts instead of putting them in baked goods.
Fresh fruit
Oranges, bananas, apples or pears —fresh seasonal fruit is always good for you. Do not be discouraged by those who advocate limiting your intake because fruits are loaded with sugar. While fruits contain the natural sugar fructose, they are much healthier than traditional Christmas goodies such as shortbread, mince pies, plum cake and cookies.
Dessert
Most desserts — at Christmas or otherwise — are calorie bombs, enough to ruin your diet or at least set it back by a month. But the dessert platter usually has a couple of offerings that are relatively healthy, if only by comparison to all that boozy fruit cake. Frozen fruit segments coated in dark chocolate is one of them while frozen Greek yoghurt is a perfect alternative to ice cream. Sugar cookies made with whole wheat flour instead of flour satisfy your sweet craving while adding only 126 calories per cookie. Cut the sugar specified in the brownie recipe by half and replace the sweetened chocolate with the bitterweet or unsweetened variety for bite-sized brownies that have fewer calories. Chocolate chip butterscotch bars too can be tweaked to have 155 calories.

Unhealthy treats
Sausage stuffing: Sausage meat is high in fat. As the recipe usually includes breadcrumbs and butter, the saturated fat content climbs even higher. An average portion is loaded with 13 per cent of the recommended daily fat for an adult.
Yorkshire pudding: This perennial Sunday lunch favourite in Britain is made from batter of eggs, flour, and milk or water. But this tiny delicacy can add as many as 100 calories to your plate because each one is baked in a tablespoon of fat.
Eggnog: Also known as milk punch or egg milk punch, it is a rich, chilled, sweetened, dairy-based beverage. Little wonder this festive drink is high in fat and simply loaded with calories.
Cheeseboard: This typical dish of a variety of cheeses — with spreads and dips, crackers and fruits, charcuterie and nuts — is usually enjoyed at the end of a meal. The English have cheese after dessert, along with port wine. The French like their cheese before dessert with a robust red wine. However, a 30g serving of Brie can contain around 8g of fat — 30 per cent of the recommended daily intake for an adult.
Cranberry sauce: Typical canned cranberry sauce is loaded with sugar and could add up to 50 extra calories to your plate, with a typical tablespoon including 6.2g of sugar. Try and make it at home, where you can tweak the sugar level.