Shaun Kenworthy talks cakes and pudding in his column 'Chocolate, Chillies & other Culinary vulgarities'
The chef's hacks and recipes for a perfect Christmas meal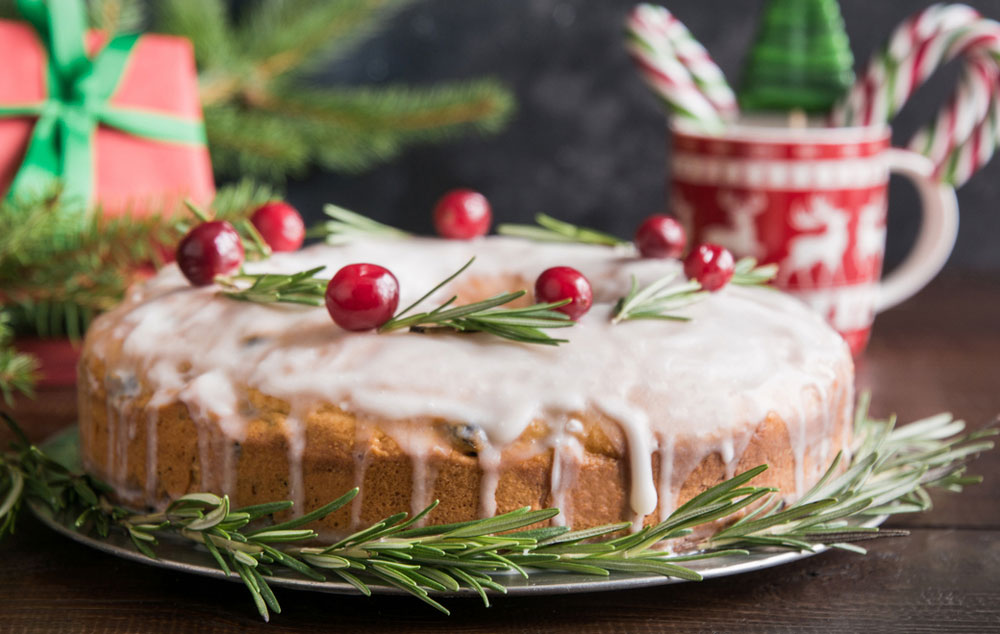 Fruit cake, mince pies, Christmas puddings, Yule logs are traditional Christmas desserts.
Source: iStock
---
Published 23.12.18, 01:18 PM
|
---
I am planning an elaborate Christmas lunch at home for my friends and family. What will be some of the easiest dishes to make?
A beautiful Christmas lunch should start with a glass of port or sherry or wine if necessary, otherwise it just wouldn't be Christmas! And after a few nibbles, maybe canapes or pate on toast. We would sit for lunch, pull crackers and leave time in between courses to loosen your belts and drink some more. I would start with smoked salmon and prawns with Mary rose sauce, capers and crusty bread. Followed by Stilton and celery soup and then a well-stuffed roast turkey, a shoulder of pork, crusty roast potatoes and parsnips if you can get them, carrot and turnip mash, some crispy fried Brussels sprouts, apple sauce for the pork, cranberry sauce for the bird and both of the cooking juices from the meats as gravy. Then leave a gap before the Christmas plum pudding and rum butter sauce and once everyone has had a nap bring out the sweet minced meat tarts and brandy butter.
Do you have a recipe for something interesting to drink during Christmas?
Here are two spiced Christmas crackers:
Cinnamon and Brown Sugar Margarita:
Into a cocktail shaker, pour in 60ml tequila, 120ml apple juice, 1tsp brown sugar, 1-inch piece of cinnamon crushed in your hand. Throw in some ice, shake well and strain into your glass. Garnish with a thin slice of apple and a pinch of cinnamon powder.
Potent Strawberry Ginger Cranberry Punch:
Into a 1litre jug, add around a 2-inch piece of ginger which has been pounded a little in a pestle and mortar; strawberries hulled and halved, 1 orange cut into slices, 180ml rum; 30ml ginger syrup, 180ml port wine, 500ml cranberry juice and top it off with ice. Stir and serve.
For Bengalis, can you give something different to stuff that turkey with other than just the usual?
Here goes...
Shaun's Calcutta Plum Pudding Stuffing:
Into a large mixing bowl, place 1 finely chopped onion, 3 cloves of garlic finely chopped, 500g plum pudding, 1 egg; 100g fresh bread crumbs, 50g grated parmesan cheese, 300g chicken mince, 10g salt and black pepper to taste. Thereafter, stuff and roast as you usually would do.
It will be the first time that I will be roasting a turkey for Christmas. How long does it take for the meat to cook properly and what are the points that I should keep in mind?
I suggest you brine the turkey overnight in a dissolved brine solution of 25g of salt per 1litre of water. Enough to fully submerge the bird. This will plumpen and tenderise the meat somewhat and keep it juicy during roasting. Once lifted out, slather butter all over it and season with salt, pepper and anything else you may like.
As the breast meat will always cook faster than the legs, cover the breast with aluminium foil to protect them and roast for roughly 20 minutes per pound at 170 to 80 degree centigrade in a pre-heated oven, but if the bird is stuffed, 25 minutes per pound at 160 degree centigrade.
How long does it take for a traditional Christmas cake to be baked?
It really depends on the recipe you are following. I remember back in the old days, Christmas cakes were really heavy with soaked fruits and little else other that a few eggs, and bread crumbs to hold it together, then baked on a low temperature for six to eight hours with the cake pan lined with layers of newspaper first before the baking paper to protect the cake and the same on top during the baking.
I love a well-cooked pork belly which is crispy on the outside and tender on the inside. What is the best way to cook it?
Give me pork over turkey any Christmas Day! Particularly with a good crusty crackling skin but honestly, I suggest you do a shoulder rather than the belly as most pork belly I find in India has little meat and lots of fat. To get that great crackling, you will need to score the skin with a sharp knife with 1cm spacing. Salt it liberally and put it somewhere to dry the skin out, either by leaving it open in the refrigerator for a day or in front of an AC vent. As for cooking, place the piece of pork onto a trivet in a roasting tray with around 1 inch of water in the bottom and cover loosely with foil. Slow-roast at 160 degrees centigrade for 3 hours, then remove the foil and allow to cook for a further 1 hour or until the fat has rendered, the meat tears off easily and the skin is crisp. If the joint is large this could take upto 6 hours, so you're going to have to do some checking yourself here.
Would you have any suggestions for a quick Christmas pudding?
I do have a great, fast and delicious recipe that an old aunt used to make but you will need a jar of sweet minced meat and something that I doubt you would find in India but I will happily commit to something alternative.
Dead Easy Christmas Pudding Ice Cream:
Soak overnight, 60g candied peel (lemon, orange, whatever you can find), 100g raisins, currants or sultanas, 30g glace cherries roughly chopped, half tsp each of ground nutmeg and cinnamon, a good pinch of ground cloves and 120ml dark rum. Whip 400ml of any shop bought whip topping with 50g of condensed milk until light and foamy. Fold in the soaked fruits and pour into a 1-and-a-half litre pudding basin, lined with cling film and freeze. When you are ready to serve, turn out onto a serving plate. Dust with cocoa and serve with rum-soaked prunes or brandy-soaked apricots. Delicious!
I can't believe I have been in India for 18 years and it's been an incredible journey. Last year was the first Christmas spent in the UK with family in 16 of those, and as expected, the weather was as wet, cold and miserable as I remembered it to be!
Most people in Calcutta couldn't and wouldn't want to imagine light coming in at 8.30 in the morning and starting to go dark by 3.30pm. But thankfully, the mood all around is fun and festive. Christmas is everywhere! From the trees and lights to shoppers snivelling away with red noses, all wrapped up in their woollens — bobble hats, scarves and gloved hands filled with bags full of gifts, full of excitement to get back home to a warm house and look forward to Father Christmas coming. So much so that even I am excited and that doesn't happen often.
The TV channels are filled with Christmas cookery, all the way from Mary Berry to Nigella Lawson and Jamie Oliver with Delia Smith and Rick Stein thrown in for good measure and so many more. All filling platters dripping in tradition with variations on the traditional turkey and pork roasts, recipes for Christmas leftovers, fruit cake, mince pies, Christmas puddings, Yule logs and even a veggie Christmas recipe thrown in here and there, which is something that certainly wasn't happening 17 years ago.
Anyway, my sister and I cooked Christmas lunch. Now over to answering these Q&As...