Pune's Tokyo bakery had the hardest time baking the softest Japanese bread
Japanese bread is all the rage in Europe right now. But it wasn't easy to bake it in India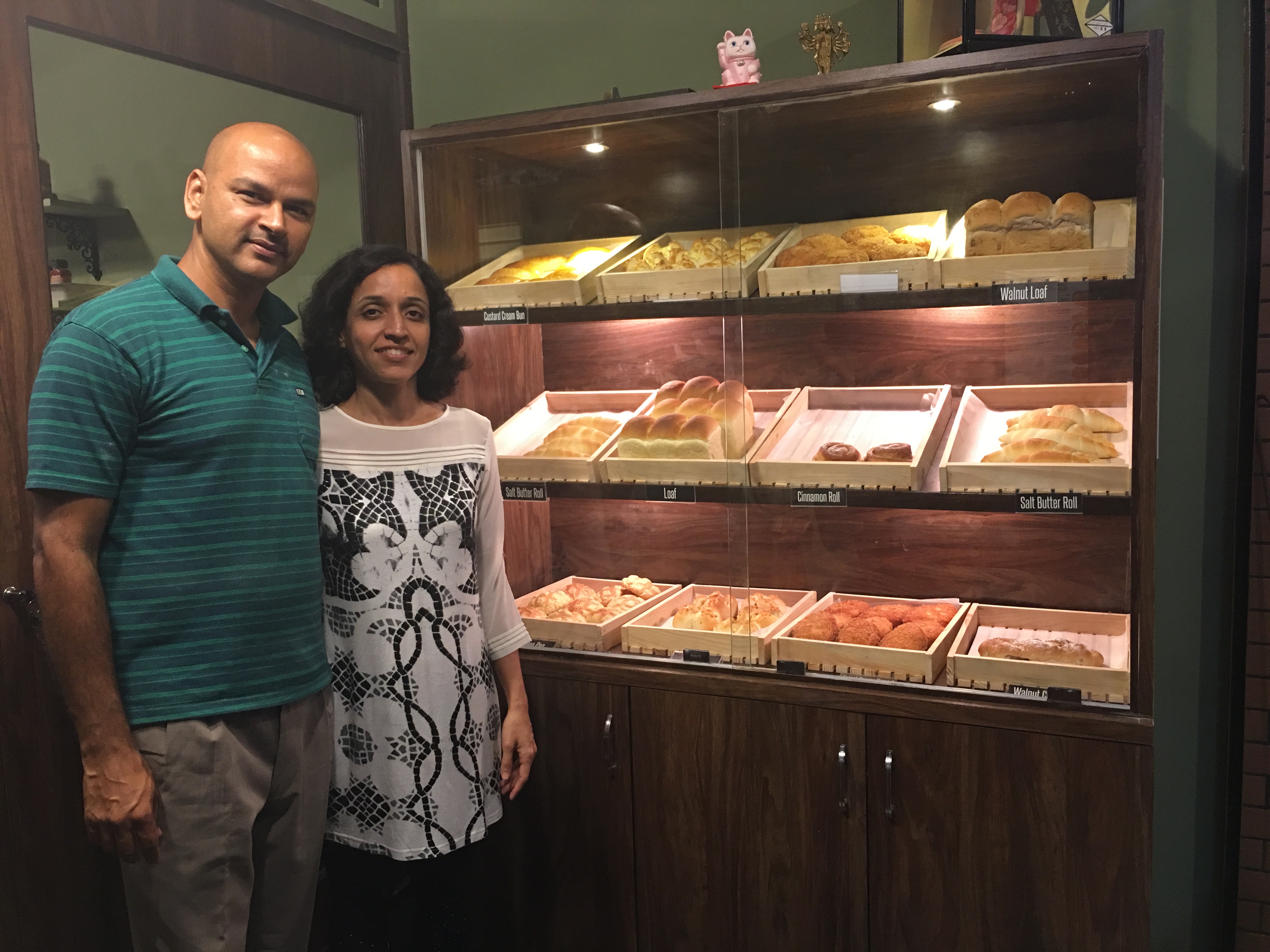 Rahul and Arundhati Deo have set up Tokyo Bakery on the outskirts of Pune. Japanese bread - Curried Pain, Custard Cream Buns, Cheese-filled buns, Salt and Butter Rolls and the unbelievable Melon buns - is softer than European fare
Image: Sourced by The Telegraph
---
Published 23.01.19, 12:39 PM
|
---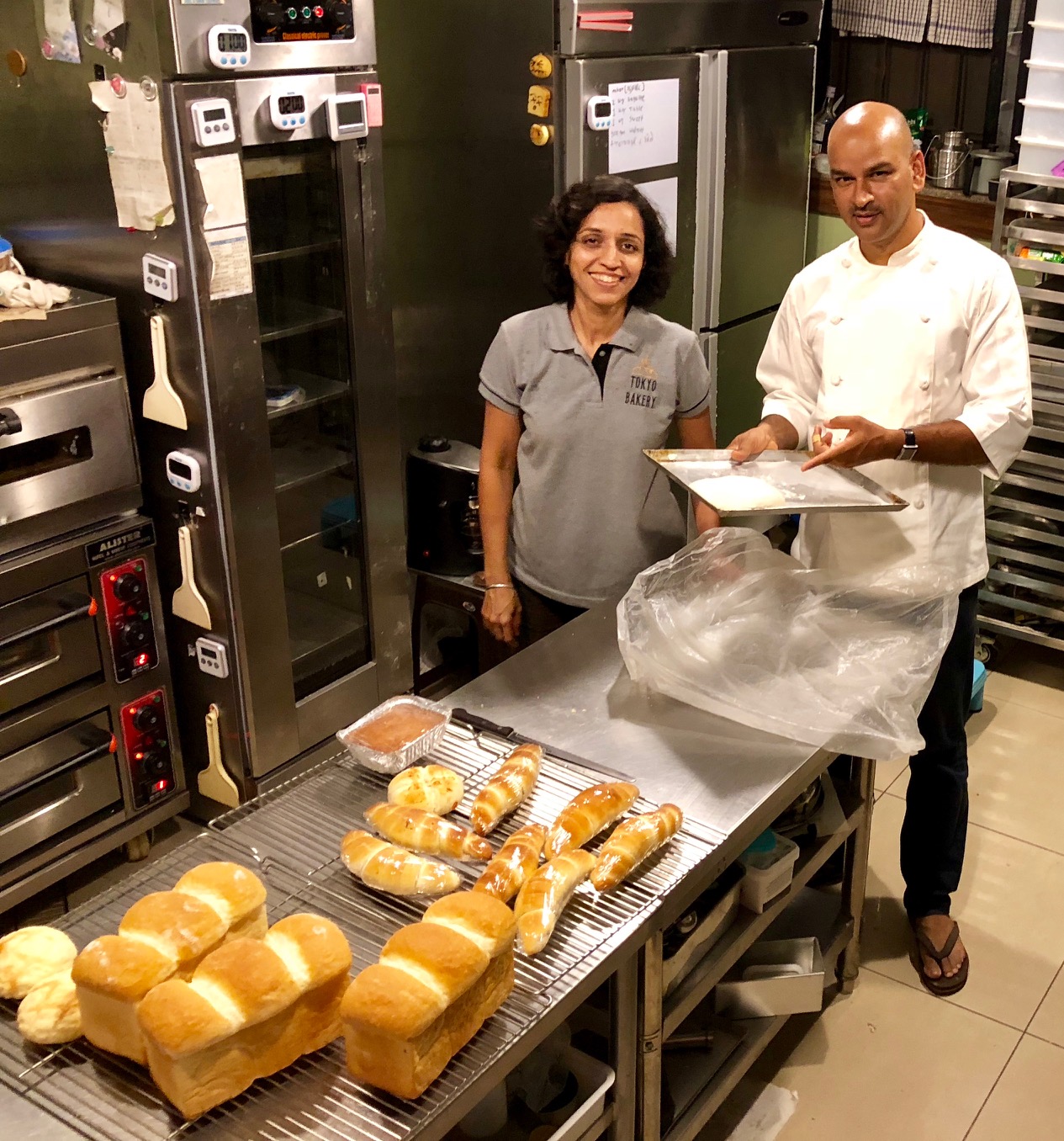 Third time lucky
But fate helps those who help themselves. Serendipitously, in October 2016, Kawakami summoned Rahul to Japan. He was shooting for a television program and wanted to showcase his success with an Indian student. Quick to spot an opportunity, Rahul persuaded Kawakami to travel to India with the television crew so they could add to the local flavour of the episode.
What the master baker didn't know is that the Deos still had to run pillar to post to find the right location, equipment, location and ingredients. They persuaded a retailer to lend them a couple of high-end ovens. A nearby restaurant lent them space.
Weeks later, Kawakami arrived in Pune with the television crew. The Deos invited 60 people for the live baking session. "Baking with Kawakami in the presence of a live audience was both scary and satisfying," Rahul says. Arundhati video recorded everything Kawakami did. That episode of the program created much interest in the Deo endeavour to set up a Japanese bakery in Pune, Okayama's sister city.
But the biggest takeaway was that Rahul and Arundhati could finally find solutions to their challenges. "We were awestruck by the way Kawakami worked his magic with the local ingredients with which we had struggled to bake bread," Rahul says.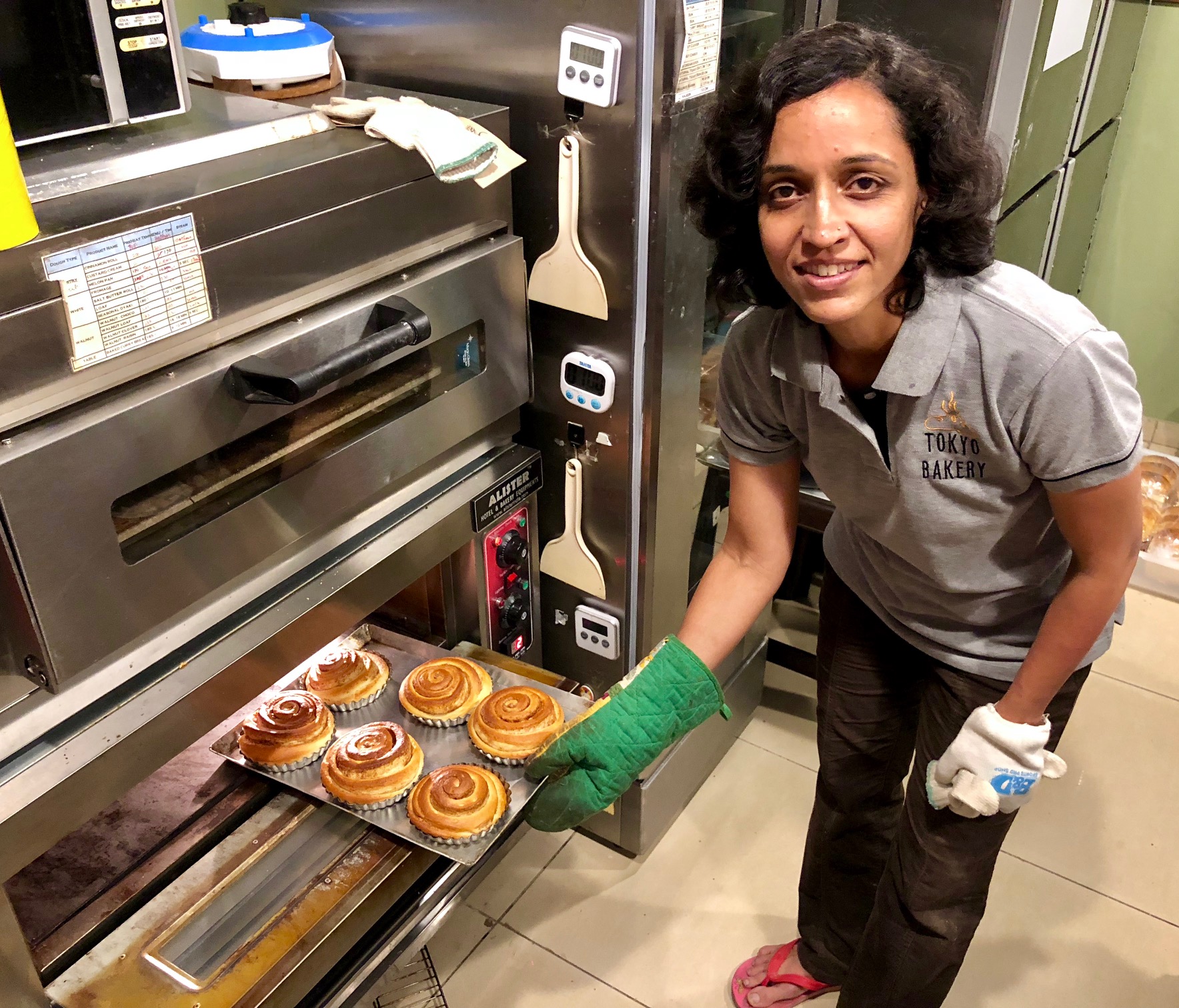 First attempt
In 2014, the first thing Rahul did when he landed in Japan was to meet his long-time friend and mentor, renowned artist Soho Nakano, from whom he had learnt painting. Her family and she worked all their connections to find him a teacher. "One fine day, I found myself seated across from Tsunetaka Kawakami, a master bread maker in Okayama."
Kawakami has over 30 years' experience and operates bakeries that sell over Rs. 7 lakh worth of bread every day. He uses additive-free flour. He has also paved the way for women in baking. For one, he insisted that millers reduce the size of their traditional 25 kg sack size of flour so it was easier for women at his bakeries to pick them. Kawakami is known for his five-day program training aspiring bread-makers. Fortuitously, Kawakami decided to waive the $1000 fee for Rahul when he heard he had travelled from India to learn Japanese baking.
In five days, Rahul learned everything he could. He returned to Pune with extensive notes and shared what he had learned with Arundhati. But when the couple got down to baking bread in their apartment, they were in for a rude shock. They simply could not replicate the bread. For over a year, they tried everything they could – revising proportions, substituting ingredients and, sometimes, praying. But to no avaiI.
"We realised what I had learnt with Japanese ingredients and sophisticated equipment simply did not replicate with Indian flour and the ovens available in the local market. Japanese like their bread soft. The baking industry works with millers to develop high-gluten blends. Across Japan, you can see small bakeries that proudly proclaim that they use Japanese wheat for their breads," says Rahul.
He was close to giving up after the first failed attempt but not Arundhati. She insisted he return to Japan and find out how to fix the situation.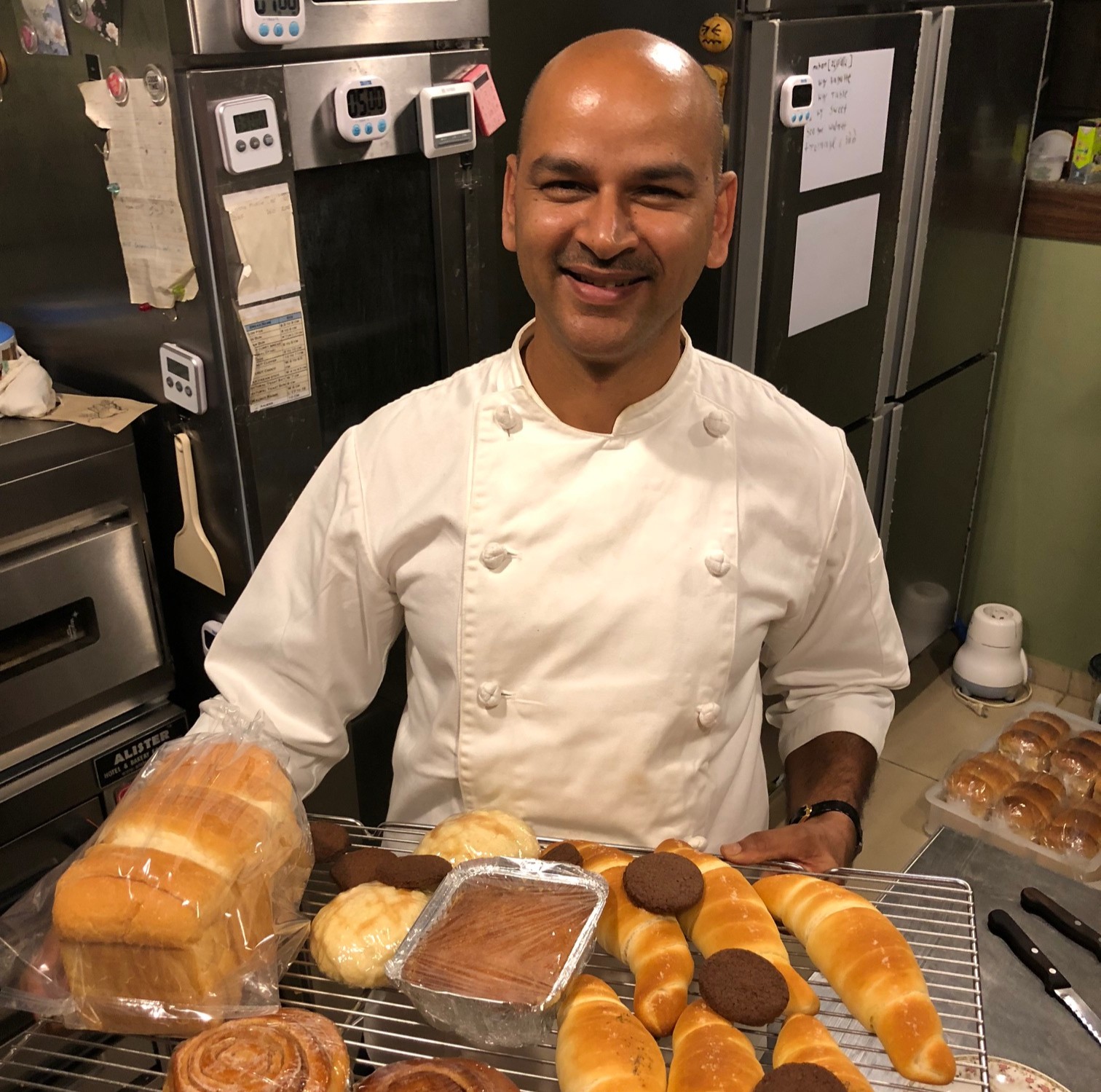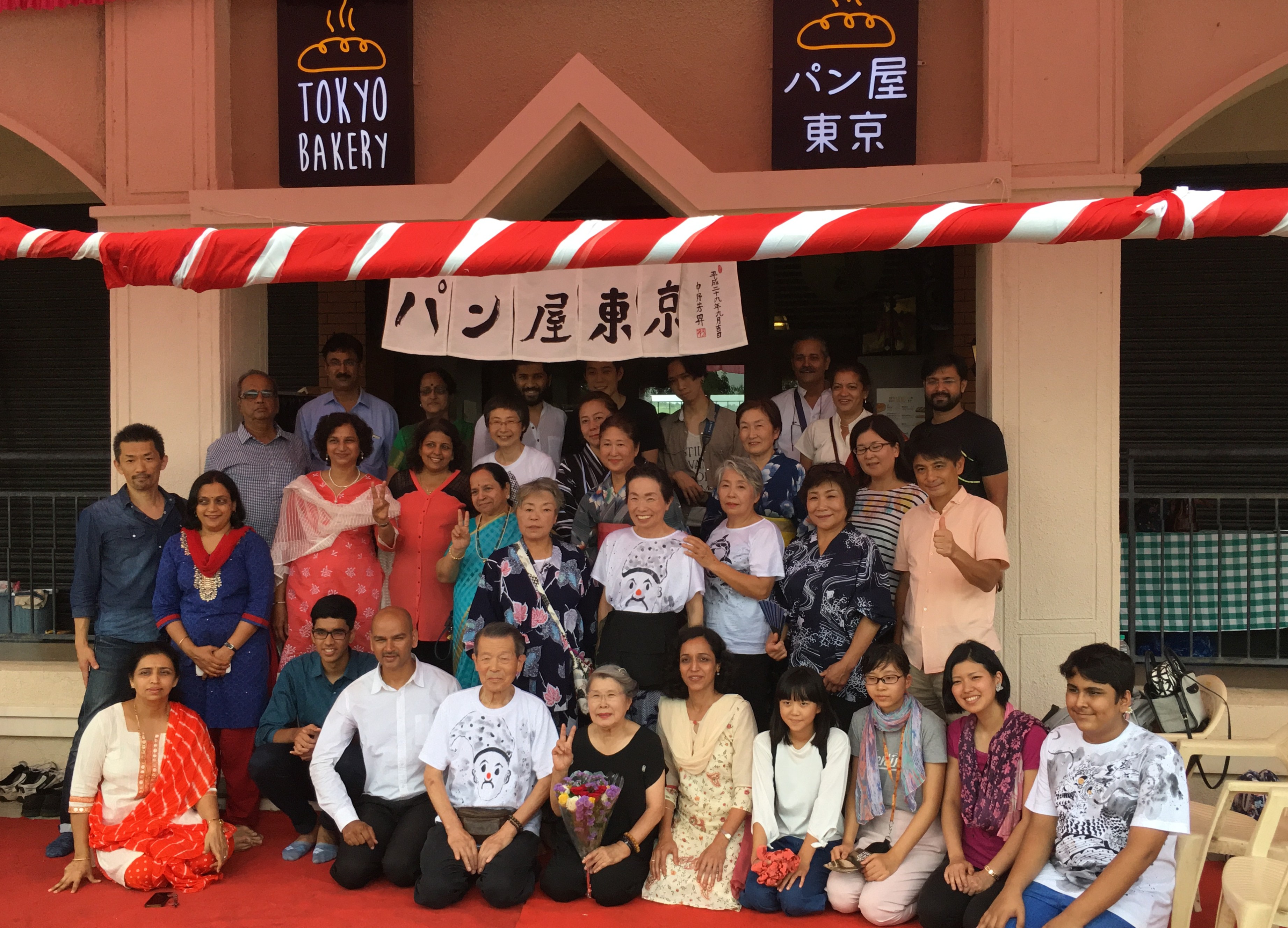 The Japanese love their rice. But in recent times, bread has become the surprising staple in their homes. Rahul and Arundhati Deo, who lived in Japan for 14 years, made it their staple too. So when they moved to Pune in 2008, what they missed most was the soft bread. When they couldn't find it anywhere, they simply decided to bake their own. Now, Pune has its own Tokyo Bakery.
The city is gradually gaining an addiction for Japanese favourites such as Curried Pain, Custard Cream Buns, Cheese-filled buns, Salt and Butter Rolls and the unbelievable Melon buns. Rahul says, "Melon buns are soft, white roundels with a delectable cookie crust. There is no such bread in the history of European bread."
It is true that Japanese breads are softer and lighter than the average European fare. Plus, they keep getting better every year. "Every year, dozens of new products are introduced. At last year's Curry Bread competition, bakers conjured an astonishing 130 versions of savoury bread. European countries now have popular Japanese bakeries," Rahul says. Pune has now put itself on that world bread map.
If this sounds too easy to be true, it's because it is. The Deos failed a few times before they could finally pull it off.
The couple lived in Tokyo while Rahul was working in the technology sector. By the time he was transferred to his company's Pune office, he was restless with his career. A casual conversation about missing their favourite breads at breakfast got the couple thinking. "Arundhati suggested I could fix my restlessness with a career change. And since we really missed our Japanese bread staples, she suggested I return to Japan to learn about baking bread," says Rahul. Arundhati, who gave up her job with the Life Insurance Corporation when they moved to Japan, had attended baking classes while there.
Baking time
There may have been some dithering but Rahul's Japanese godmother took care of that. "She shocked us one day by writing that our friends and she were booked to be in Pune in September to inaugurate the bakery."
Overnight, the couple's apartment turned into a 24/7 bakery with bread batches being perfected all day. They decided to bite the bullet and invest in a professional oven. And one fine day, just like that, they opened the oven door to find the perfect, softest loaf of bread inside. "We knew then that it was time to set up our dream bakery," says Arundhati.
In September 2017, the Deos opened Tokyo Bakery, named after their favourite city in Japan. The couple's Japanese friends worked hard to make the bakery resemble an authentic one. On opening day, Japanese visitors turned up in traditional Kimonos, greeting visitors and singing Japanese songs.
As word of the bakery and its healthy, additive-free products gets around, it's becoming a favourite of Puneites.
Second try
When Rahul took a flight back to Japan in 2015, he had sworn that he would make only one more attempt at baking Japanese bread. As it turned out, Kawakami offered him a job at Okayama Kobo, his well-known baking studio.
"I was employed for a year for a ridiculously high salary that I could not refuse. For the better part of the first few months, all I did was mix the dough for eight hours every day." It was annoying. Rahul knows now that only the perfect dough makes the perfect bread.
When he returned to Pune, the couple got down to their task. And failed again. "We had never imagined it would take so long to perfect a single loaf of bread," Rahul says.
Unlike the first attempt, this time they did not get demoralised. They kept at it. "We were already selling cakes and cookies. Our regular customers would often ask us when we would be ready with our bread project," says Arundhati.
Sudha Menon is the author of five non-fiction books including her latest, Feisty At Fifty. She is also a foodie and a bread addict.