Your multifaceted neighbourhood café with global flavours
40-seater Motherland Studios & Café, opens doors in Chowringhee Mansion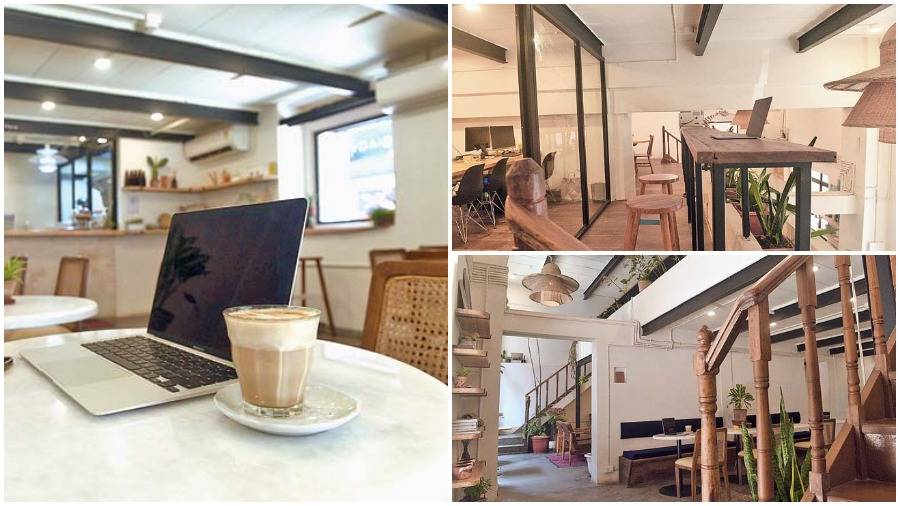 The subtle interiors with wooden bannisters, white walls and indoor plants lend the cafe a relaxed vibe. The upper level is sectioned off to create a co-working space that channels the cafe's commitment towards carefree community building, where customers can bring their laptops along and avail the separate cabin space or the open wooden seats to get into their work zone.
Sourced by the correspondent
---
Published 22.06.21, 09:37 PM
|
---
A neighbourhood cafe with flavours from all over the world, Motherland Studios & Cafe strikes a pretty picture with a penchant for everything eco-friendly and a strong sense of community building. The 40-seater cafe offers fresh flavours and food combinations within a relaxed environment and it strives to offer healthy ingredients, with most of the herbs, veggies and garnishings coming straight from their own backyard. The food, packed in containers made of recyclable material, is made to order with little to no prep work involved but a whole lot of TLC. The 1,800sq ft cafe also serves as a co-working and creative space, as well as a studio.
"We have gone in-depth to build this place. Everything from the furniture, crockery to the lights, are made and designed in-house. Food for me is nostalgia and that's why our menu is based on the experiences and recipes we have gathered from all around the world on our travels. Our menu is something that is nourishing, concise, and yet there is a variety of things that would cover everyone who is vegetarian, non-vegetarian, lactose intolerant, eggetarian and even those who want a gluten-free option. We would always interact with the cafes abroad and really explore all the food. We would also interact with the locals so a lot of the recipes we do are actually local to those cities. We want to make this your neighbourhood cafe… it's the people's cafe. We used this lockdown to experiment with food and new dishes and also started a food blog called Motherland Eats. For a new business, this lockdown has been stressful but when you have built such an amazing place to share it with Calcutta and its people, one just has to be patient and know that it's going to be amazing," said Prateek Kayan, co-founder, Motherland Studios & Cafe.
More about the cafe
What: Motherland Studios & Cafe
Where: A/3, Dr Ishaque Road (formerly Kyd Street), Chowringhee Mansion, Block D
Timings: Noon to 8pm, 7.30am to 6pm on Sundays (Mondays closed)
Meal for two: Rs 800 (with beverages)
For deliveries: Call 9748077790
On the menu…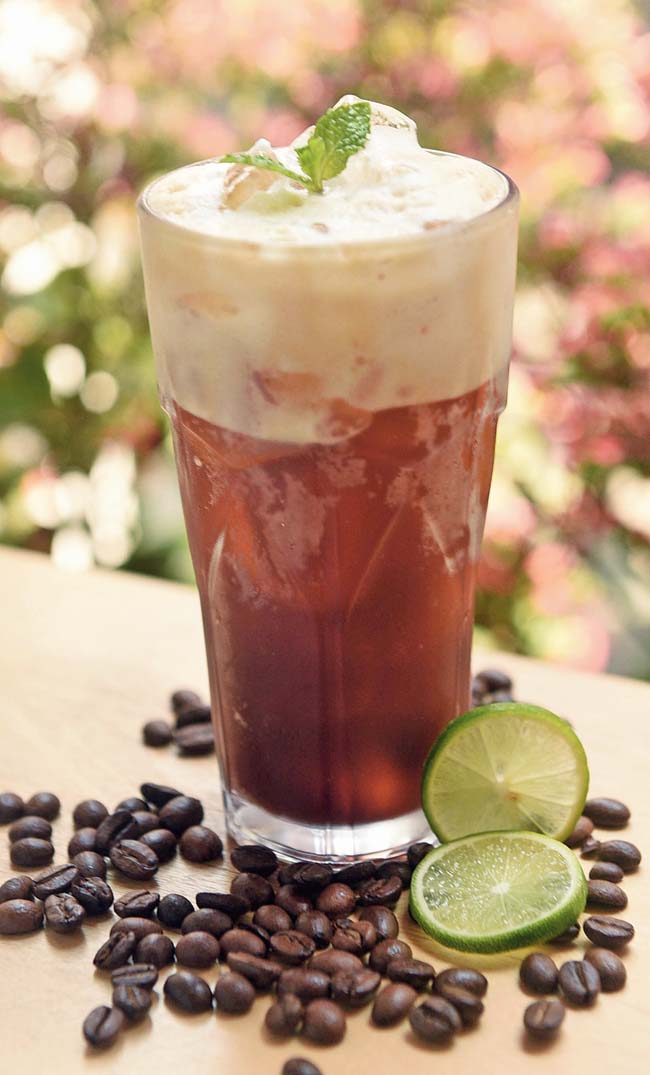 Iced Lemon Americano: A speciality on the menu, this one comes with a shot of coffee with lemon and a special home-made blend, to channel those traditional flavours with a hint of fun. The coffee beans are sourced from a farm that belongs to a friend of Prateek's. Rs 200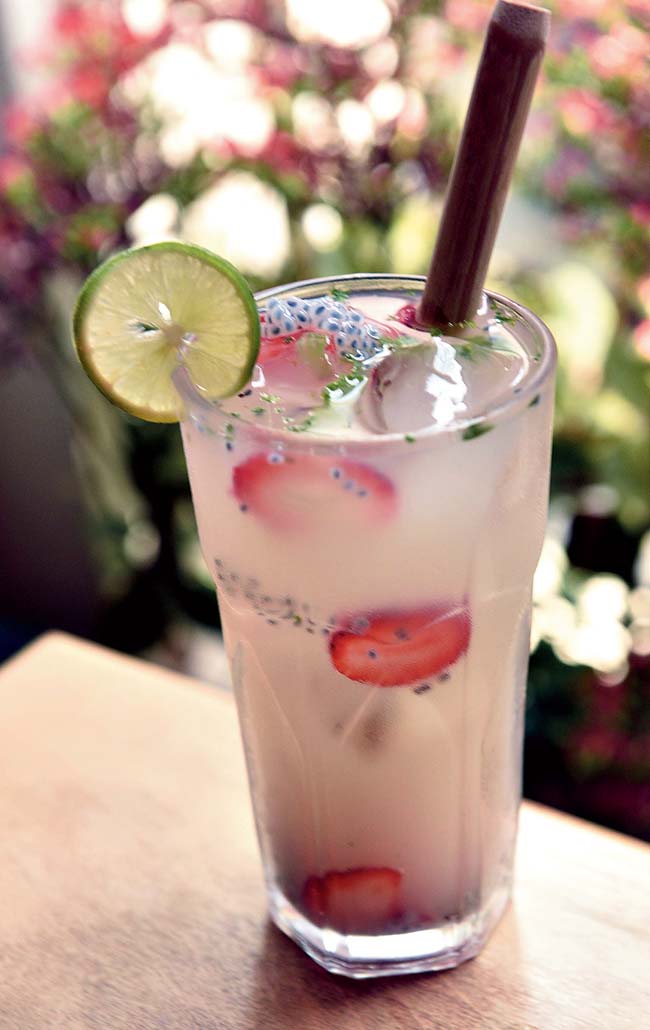 Barley Detox: This is a concoction of fruits, chia seeds and barley residue, with an added dash of lemon, mint and strawberry. Rs 250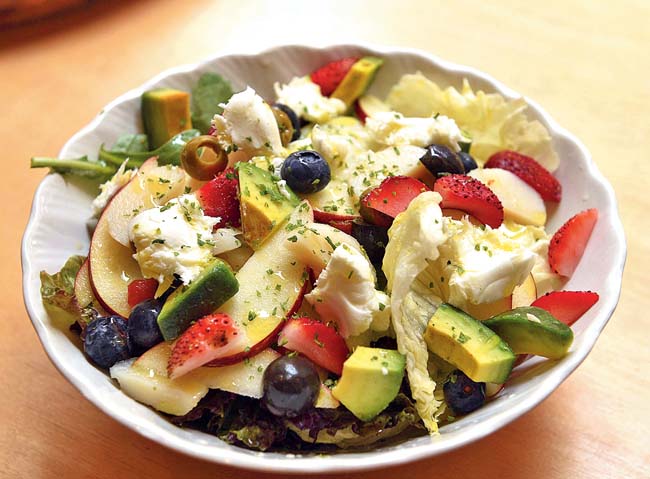 Motherland Signature Greens: This dish celebrates everything fresh and healthy and is made with water chestnuts, olives, avocados, apples and leafy greens, all dressed in vinaigrette. Rs 380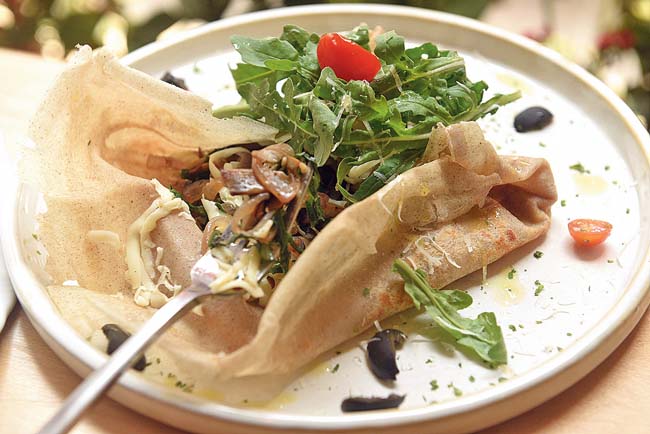 Brittany Crepe: This gluten-free dish comes straight from France and is completely gluten-free. It comprises a buckwheat crepe, filled with wild mushrooms, spinach, feta crumble and onion jam, Rs 420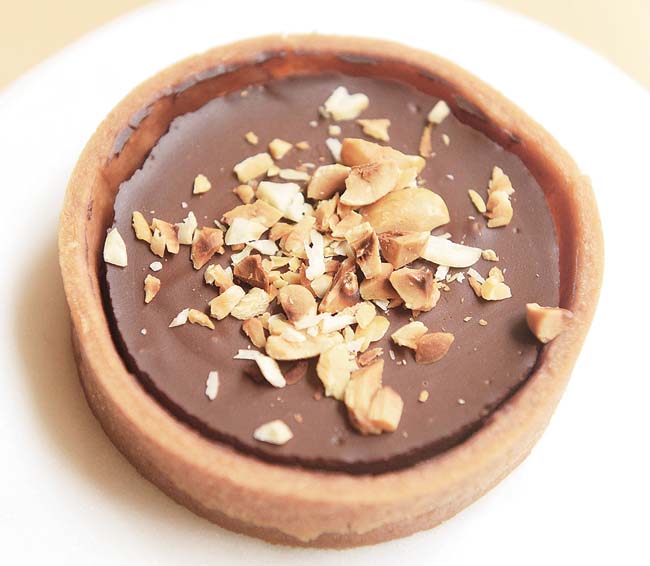 Hazelnut Chocolate Tart: This eggless hazelnut tart tastes best when warm and its gooeyness is the best part about this dessert. Rs 250
Pictures: Rashbehari Das