Depinder Chhibber on her passion for Indian food
The Indian-origin is winning hearts with her desi food on Masterchef Australia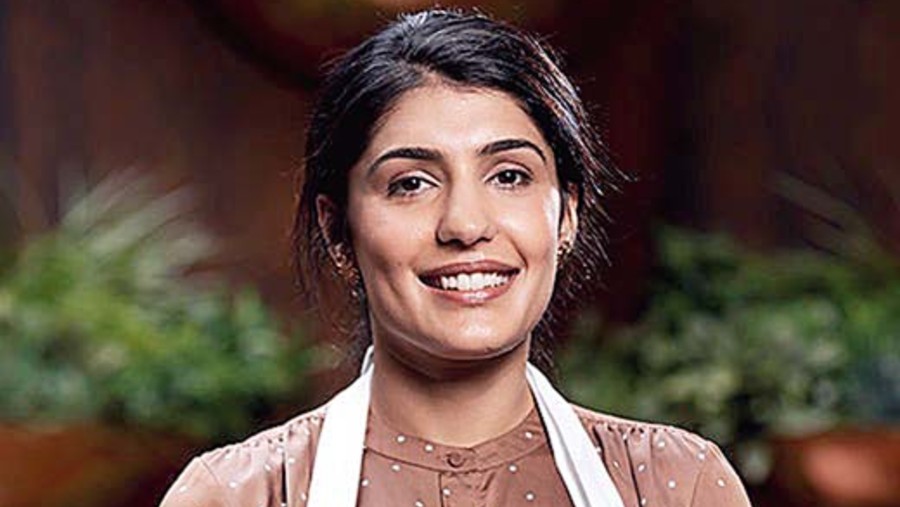 ---
Published 22.06.21, 11:58 PM
|
---
The Indian-origin contestant, originally from New Delhi but now residing in Sydney, Depinder Chhibber has been stirring up a storm on MasterChef Australia Season 13 with her presentation of Indian dishes, impressing the judges and taking the global audience by surprise with her choice and skills. From presenting a basic Punjabi pindi chhole to Calcutta's famous kathi rolls, Depinder's passion for Indian food has brought prominence to the cuisine's diversity on the show, which is now streaming on Disney+Hotstar.
The Telegraph caught up with the spirited and passionate contestant for a chat.
Congratulations for making it to Top 10. What made you participate in MasterChef Australia?
After completing my bachelor's degree in pharmacy, I decided to do a Masters degree alongside my job in the pharmaceutical industry. But food has been a constant passion for me. I always wanted to do something in the food industry but I was so far away from it. I have been watching MasterChef since the day it started airing in Australia. I never thought I would get through to the judges round but there was no other way of finding out. So, I went for it and submitted my application.
Where does your passion for cooking come from?
I never tried to look for it to be honest. It was my curiosity as a child and I always wanted to know what makes a sabzi or a certain dish taste so good. I could stand next to an aloo tikki vendor for hours watching him cook because I found that so fascinating.
Since when have you been cooking?
I have been hanging around in the kitchen from a tender age for as long as I can remember. Watching my mum and grandmothers cook was inspirational for me. Even as a child I was intrigued by certain flavours and recipes and always tried experimenting with them at home. Every time we visited Baroda, where my mum's parents lived, we had shrikhand. I was obsessed with it and barely found it in Delhi. So I decided to give that a try and continued to make it even when we moved to Australia.
How did you prepare for this competition?
I don't think one can prepare for MasterChef. It's about being confident in our particular style of cooking and researching it as much as possible. Challenges given during the show are not predictable, so it also comes down to our ability to think outside the box and adapt to different situations in the given time.
What has been the toughest challenge in the show so far?
The toughest challenge was probably the mystery box set by Clare Smyth. I made the Bombe Alaska with wasabi
ice cream, a lemon curd centre and a lemon cake. My dish was an experiment and a huge risk because I was playing around with flavours I have never used before.
You have been adventurously exploring the versatility of flavours in the Indian cuisine throughout the show. How and from whom did you pick up the skill of cooking these dishes?
When it comes to home-style dishes I have made on the show, I would like to give that credit to my family because this is something I have been eating all my life. For the rest of the dishes, I spent a lot of time researching and experimenting with dishes that I have tasted and also dishes I have never tasted in India before. It takes a long time and a lot of patience to polish a recipe worthy enough of making it for our judges.
What is your favourite Indian food?
My family and I visit India at least once every year, if not more, because we want to see our extended family, especially our grandparents. Street food is probably something we miss living in Australia and there wasn't much around until recently. So, when we are there we indulge in golgappa, chaat and such food on a daily basis.
What are your earliest food memories?
My dad always bought us aloo chaat from a street vendor not far from where we lived. It was absolutely delicious and I can still taste it. Another one was Chandu's Golgappe, which we had almost every week. They were honestly the best golgappa I have ever tasted and I always asked for an extra one with sweet chutney on top, to calm the fiery taste in my mouth as a kid.
Out of the dishes that you have presented in the show so far, which Indian dish do you emotionally connect with the most and why?
Probably the Bento Box Tiffin. It came very naturally to me and I cooked as if I were to cook a meal for my family. It was only until I heard the judges' comments that I got emotional because I realised that this is what I grew up eating all my life and this food represents not just me but my family and every other family in India.
You have always presented your dishes with confidence but did you at any point feel nervous to present the simplest of Indian dishes at major challenge rounds?
I always feel nervous to present dishes to the judges because let's be honest, they know better than we do. But the scariest one was biryani because everyone has had a good version and possibly a not-so-good version. I knew Jock knew what a good biryani should taste like, and I didn't want to disappoint him.
What's your plan beyond MasterChef?
So far, my plan is to start working on my cookbook but also to get some exposure in the professional world just so I know what it feels like to be working as a chef. Currently I have no idea, so getting a taste of the food industry would not just help with a whole new set of skills under my belt but also give me confidence to move forward and potentially open a restaurant one day.
What are your hopes from this season of MasterChef Australia?
I hope to show Australia, Indian food beyond what we see in restaurants. There is just so much to it and I feel I have the potential to do that. This journey won't stop with the series but will continue to grow even after the show is finished.
Rapid Fire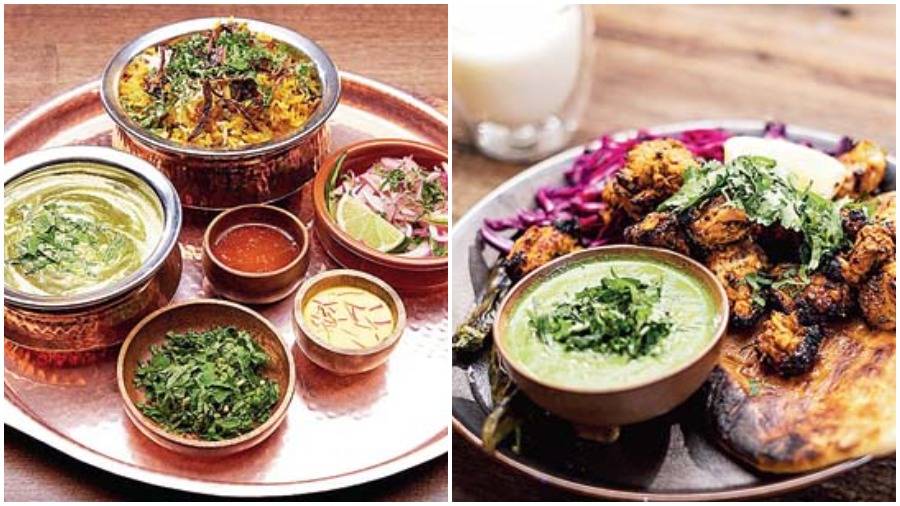 Words you would use to define yourself as a cook: Happy, excited and experimental
Chefs who have inspired you in terms of Indian cuisine: Vikas Khanna, Gaggan Anand, Ranveer Brar
One Indian dish cooked by you that your family loves: Biryani
One ingredient that comes most handy while cooking Indian dishes: Chilli
Your best lesson learnt in the show so far: Play to your strengths
The best compliment you received in the show so far: During the fire challenge when Scott Pickett mentioned he would like to serve a charcoal buttermilk drink at his restaurant inspired by my smoked lassi
One Indian dish that's comfort food for you: My nani's Gujarati khichri with dal and kadi
( MasterChef Australia now streaming on Disney+Hotstar)