Sweet treats while you spend time at home
Follow these YouTube channels for inspiration and make your own desserts to satisfy those sweet cravings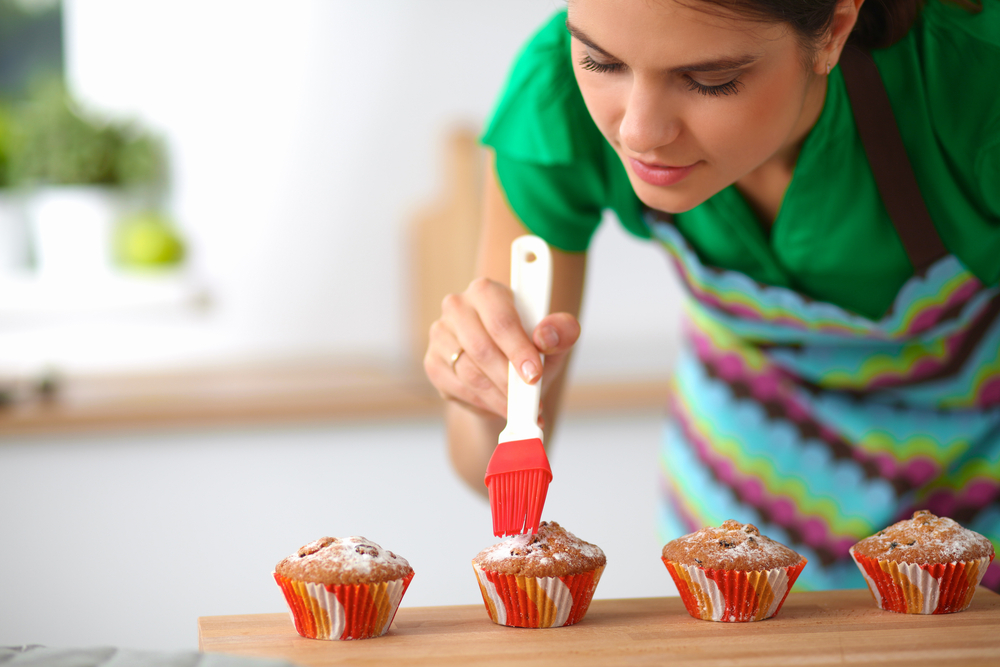 ---
---
The Scran Line
From koala macarons for animal lovers to cactus cakes for those who are into gardening, bake something special and surprise your loved ones. Nick, a graphic designer and pastry chef, uploads a variety of pastry designs on his YouTube channel. You can also share your recipes with him.
Our fave: The Cactus Cake and the Highway Unicorn Cake
Kitchen with Amna
Craving some desserts? Tune into the dessert and ice cream recipes section of kitchen with Amna. From homemade strawberry ice cream, pineapple ice cream and Oreo ice cream to Upside Down apple cake, a variety of recipes for you to start cooking at home.
Our fave: Banana Custard Trifle and homemade Strawberry Ice Cream
Hebbars Kitchen
This YouTube kitchen will guide you with some Indian sweet dish recipes like gulab jamun, halwa, ras malai, rava kesari, rasgulla, kala jamun, milk powder barfi, and coconut laddoo. If you are counting calories, there are recipes like energy bar, date cake, sugar-free modak, dates laddoo, and dry fruit barfi for you. If you want to indulge in some sinful deserts then you have plenty to choose from.
Our fave: Gulab Jamun With Milk Powder and Gajar Ki Barfi
Rosanna Pansino
Rosanna, commonly known as the cupcake queen of YouTube, bakes items inspired by movies, video games, television shows and books. It's not just cake and cupcake recipes, Pansino has also shared the recipes of love potion from Harry Potter and superhero burgers. If you want something simpler, you can take a look at her cookies and candy recipes too.
Our fave: Finding Nemo Cake and Textbook Smores
Ravinder's Home Cooking
This channel also has a section dedicated to dessert recipes, especially Indian sweets like kalakand, malpua, jalebi, bread barfi, bread ras malai, besan laddoo and rabri. Vegetarians can try the eggless cake recipes.
Our fave: Kalakand and Bread Barfi
Bigger Bolder Baking
Imagine having banana bread, braided Nutella bread and doughnuts for breakfast? And if you have a sweet tooth, imagine devouring some desserts after your meal like homemade ice cream, brownie in a mug, silky smooth chocolate soup, cinnamon rolls, molten lava cakes, and homemade marzipan. Bigger Bolder Baking has quite a good collection of cookies too.
Our fave: Gemma's Best-Ever Brownies and Gemma's Best-Ever Banana Bread
Desserts with Benefits
If you are into fitness then this is your go-to YouTube channel. You will not only find healthy dessert recipes like banana cupcake, oatmeal fudge bar, mini chocolate hazelnut pies, fruit dessert recipes, flaxseed muffin, chocolate-covered strawberry protein bar, green tea protein bar, and healthy banana ice cream, but also get to know the exact calorie count of each dish. Most of their recipes are gluten-free and low-sugar. They also have dessert recipes that are low in carbs and high on protein.
Our fave: Healthy Bananas Foster Ice Cream and Chocolate Covered Strawberry Protein Bars
We give you a list of YouTube channels to satiate your sweet tooth while isolating at home.
MyCupcakeAddiction
If you are a cupcake addict, don't deprive yourself from it. Follow the different recipes from MyCupcakeAddiction and bake yourself different cupcakes like Ferrero Rocher cupcake, chocolate cupcake, rainbow cupcake, sports ball cupcake, flower pot cupcake, and Nutella fudge cupcake. You can also try out their cookies and milkshake recipes.
Our fave: Baby Diaper Cookies and Sports Ball Cupcake
Tasty
You will never run out of recipes if you follow this popular channel. From pudding bars for your children to traditional cheesecake for your parents to croissant-based dessert for your partner, you have it all. In case you have less time in hand, try out their quick and easy recipes like peanut butter treats and ice cream sandwich. If you have a vegan at home, try baking the vegan chocolate chip cookie, vegan cinnamon rolls or the vegan apple fritters.
Our fave: Croissant-based desserts and crepes