Chowman spreads its wings to become a national name
With a shift in focus from its original market, Calcutta, it's now ready with an expansion plan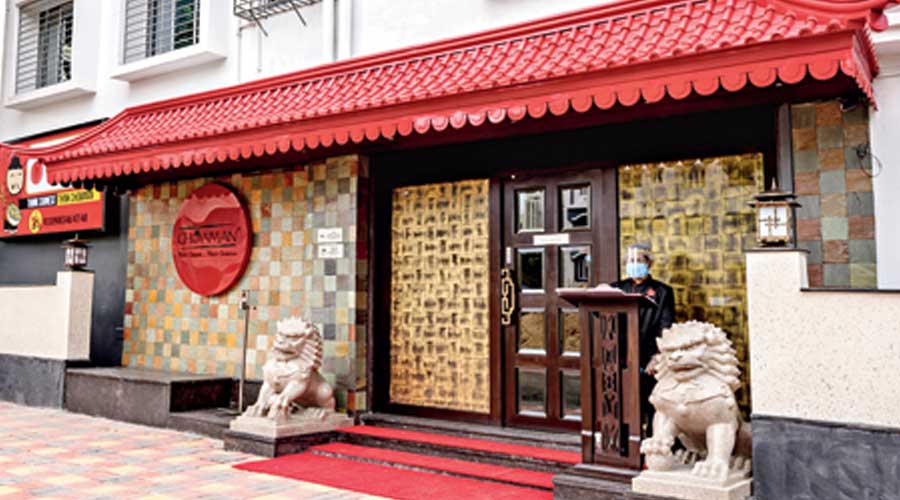 The latest outlet of Chowman that launched on July 1, in Serampore
Telegraph picture
---
Published 03.07.21, 04:39 AM
|
---
The food brand that started with one outlet back in 2010, has a total of 20 outlets in its kitty today. Chowman is one of those few lucky names that has been unfazed by the wrath of the pandemic. With a shift in focus from its original market, Calcutta, it's now ready with an expansion plan that will help the brand set its footing in the national foodscape.
We spoke to managing director Debaditya Chaudhury, who soon might call Mumbai his home, to get into the details behind the success of Chowman.
Chowman's journey has only been upwards, even during a pandemic. What do you think has facilitated the growth?
We launched two outlets last year and this year — in Shyambazar and Serampore. Delivery has had a 30 to 40 per cent growth and it has compensated for the lack of dine-in. I have an extremely reliable team and my USP has been my middle-class mentality. It hasn't just been a vertical growth but a horizontal one as well.
We haven't just expanded but have managed to pay full salary to our employees. I always believe if my employees are happy, my customers will be happy and only then I am happy. You know, the person who is responsible for supplying chicken to us has grown with me and the brand at the same time. From that one outlet, he is now responsible for supplies to every outlet of ours. Everyone associated with Chowman has grown with Chowman. Chef Ram, who was recruited even before Chowman launched, is the brand sous chef today. I was always passionate about doing something different and Chowman has thankfully reached this height.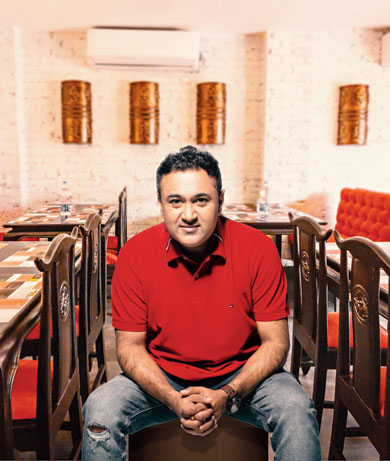 It's been a year since Chowman started operations in Bangalore and it's three-outlet-old already…
We started with Bangalore based on a research we did with the help of aggregators like Zomato and Swiggy. We found out that the eating and ordering pattern is focussed on home delivery. Apart from restaurants like Mainland China, there are hardly any good ones where you get good Chinese food. We started with three cloud kitchens and we are already the leaders in those three parts of the city. We are soon launching the first fine-dine outlet in Bangalore and also plan to convert one of the cloud kitchens into a restaurant. There will be one more outlet launching in December. We have a stringent quality control.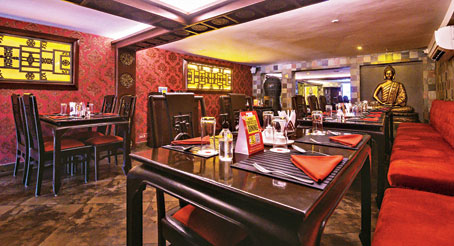 What's next on the national expansion route?
We will move to Mumbai next year and launch five outlets. Initially, we might start with a cloud kitchen to test the waters. We then plan to enter the Delhi-NCR market by 2024-2025, followed by Hyderabad or Chennai. By the end of 2025, we will be a national brand.
I don't want to open more than six outlets in a year, or else the quality will be comprised. I am very confident about the popularity of the brand and our quality. Till now, the brand's profitability and the support we receive from banks are enough for me to not seek funding. We will only look at getting funded when we become a national brand.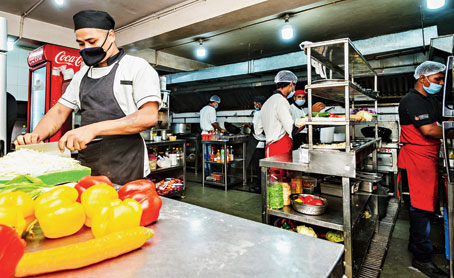 Was this always on the agenda since Chowman's inception?
Democratising fine-dine food was my goal. When I used to go abroad for shows, I noticed that delivery was very popular. I figured that this model would one day be popular in India too. In fact, I was the first client of Zomato in Calcutta and I would then directly deal with Deepinder Goyal (founder and CEO of Zomato). We were also the first movers in the city when it comes to launching its own delivery fleet. And today we can deliver anywhere in Calcutta. I want to take this same model nationally, with the same food, pricing and packaging. We want Chowman's food to be accessible for all, no matter where you are in the city.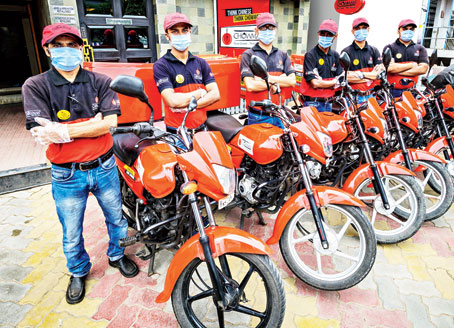 Since you mentioned about providing the same food and quality across states, how do you plan to maintain the consistency?
We have a base kitchen in Jadavpur, where all the chefs go through various levels of tests. There's a final examination and based on how they fare in that, they are assigned outlets. Everyone has to go through this. When we expand further, our plan is to start the same process of training in every city and recruit locals.
Do you do your own research before entering a new market?
Before targeting any city, I start visiting the city months in advance and start exploring the food. I personally visit the top 10 Oriental brands in that city and eat, see their packaging…. We hire an agency to conduct audits and we try to gain as much perception of the customers as possible.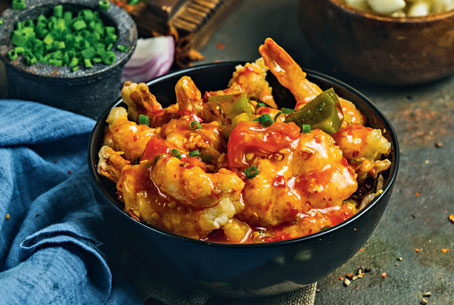 Would you say Chowman is more than just a food brand, especially since it launched its own app in 2020?
I always feel that we are in a technology business and not only a food business. In a year, the total number of active users that we have on the Chowman app is 75,000. Our plan is to reach two lakh users, including Bangalore and Calcutta, by 2022. And, a five-lakh mark when we go pan-India. You can offer so much more if you have an app. We also have a centralised call centre and we invest a lot in back-end operations.