East India Room, the 44-seater restaurant housed inside Raajkutir-Swabhumi, has rolled out a brand new menu that is a reflection of the British, Chinese, Portuguese and Mughal culinary influences in India. With over 20 new dishes — that includes some Bengali cuisine delights — the menu has something like a meatball curry, paturi, ghonto, to Tangra-style Chilli Chicken, a varied spread for foodies to choose from.
''While Calcutta has inherited cultural influences from the British, Dutch, Danish, Chinese, Portuguese and the Mughals, one thing that has remained untouched is Bengali cuisine with a strong emphasis on fish, vegetables, lentils and desserts. The result is a unique blend of colonial Indian cuisine with local and outsourced ingredients with different processes of cooking inherited from the Firingees. We conducted an in-house chefs' competition and the best entry — Kochi Daber Kholar Ghonto by Iti Poddar — has also been included,'' said Sumanta Chakrabarti, corporate chef, Ambuja Neotia Hospitality.
The Telegraph sampled some of the new offerings and here's what we loved.
More about it
What: New menu at East India Room
Where: Raajkutir-Swabhumi, 89C, Maulana Abul Kalam Azad Sarani
Timings: Noon to 10.30pm (presently open from noon to 8pm as per government protocols)
Meal for two: Rs 1,600
Call: 6289461972 for more details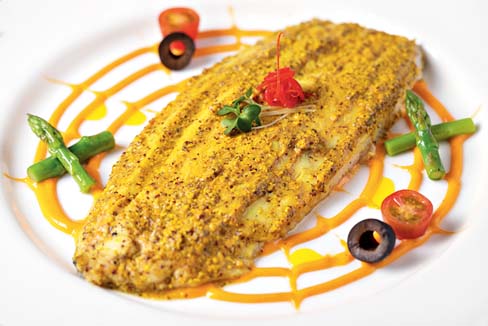 Pine Smoked Bhetki: A meal at East India Room is incomplete without relishing a fish delicacy. We tried this dish where the fish is marinated with freshly ground on stone (sheel) mustard with chillies and tomatoes and smoked. The robust flavours will win you over.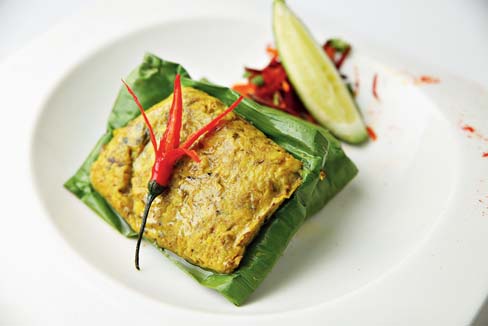 Mocha Narkol Paturi: A vegetarian take on the classic fish paturi. This one has finely-chopped mocha and coconut, marinated with mustard, curd, turmeric and chillies, wrapped in banana leaf and steamed.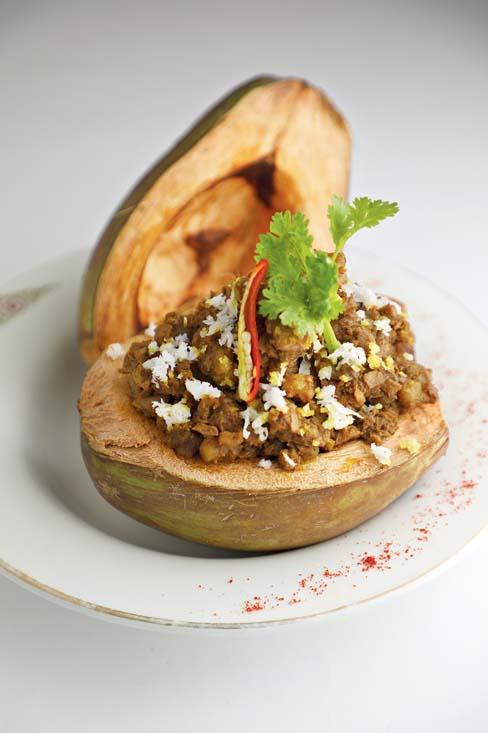 Kochi Daber Kholar Ghonto: This offbeat dish is made from the scraps of the inner portion of green coconut, which is parboiled and then mixed with the malai of the green coconut. Small diced potatoes are then cooked with Indian spices.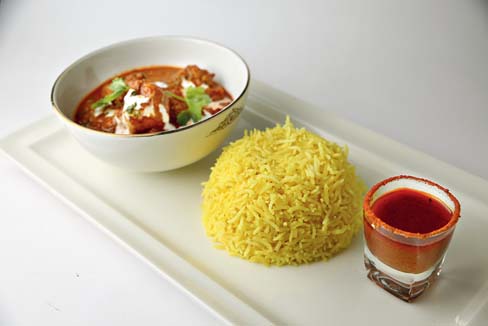 Anglo Indian Ball Curry: This classic dish made with minced lamb shaped into small dumplings are simmered in a spicy red curry and served with yellow coconut rice and pepper water on the side.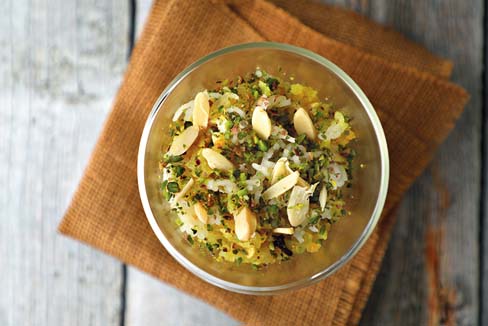 Saloni Mewa ki Khichdi: Savour Bengal's famous mihidana with a super nutty touch, thanks to the generous amount of chopped pistachios on top.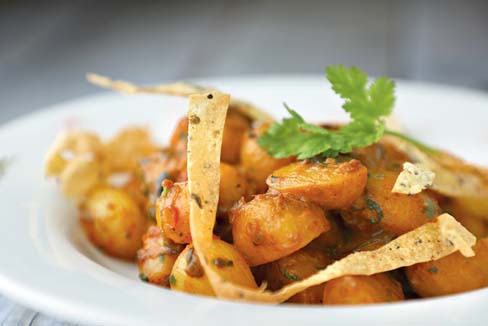 Paniphal ki Tarkari: This interesting Sheherwali item is made with water chestnut, cooked in a tangy spicy gravy that has sikri piyaz hing, cumin and amchoor powder. It is garnished with strips of fried papad on top.
Pictures: East India Room