For the last few years, I've been following the Barolo and Barbaresco vintage by attending the wine summit Nebbiolo Prima in Alba. Usually held in the summer months but in 2019 it was held early in winter. The wine summit is sponsored by Albeisa, a non-profit organisation founded to promote the great wine of Langhe and Roero. Now in its 23rd year, the summit has gone from strength to strength and is Italy's premier wine summit.
Spread over five days, the summit covers an intensive tasting of Barolo, Barbaresco and Roero wines. In all, some 500 wines are tasted in the morning over five days, followed by elaborate dinners in the evening to taste the local cuisine where many producers also participate.
In 2019, Nebbiolo Prima was immediately followed by Grandi Langhe, a gathering for trade professionals, where one could interact with many producers of the region. It was a great opportunity for me to meet many new producers and find some hidden gems of the region.
Since this article is about the 2015 vintage of Barolo, which has been released and started to arrive in our country, I will mention a few aspects of Barolo before I go to the vintage report.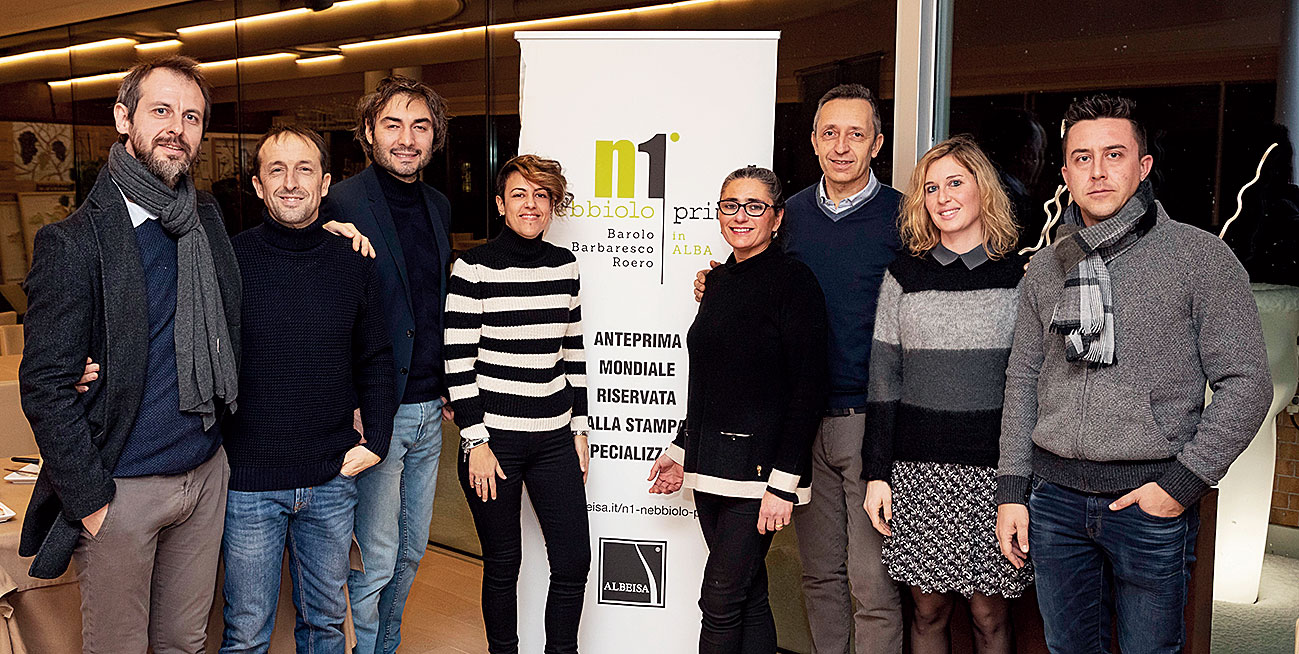 The governing body of Nebbiolo Prima Picture by the author
Ample fruit with excellent acidity
Barolo is Italy's great wine, produced entirely from Nebbiolo grapes. The wine can be made in only 11 communes within the scenic Langhe hills. The five core communes are Barolo, La Morra, Monforte, Serralunga D'Alba and Castiglione Falletto. The outlying communes are Verduno, Roddi, Cherasco, Novello, Diano D'Alba and Grinzane Cavour. It is wines made only with Nebbiolo grapes within the boundaries of these communes, following strictly laid down vinification rules that can be called Barolo. It is a very pretty wine region dotted with small villages and many quaint osterias and restaurants, ranging from family run to Michelin stars, specialising in local cuisine.
The wine must be aged for a minimum of 36 months of which 18 months have to be in oak barrels. If the ageing is increased to 60 months then the wine is a Riserva.
When I reached Alba for the summit, many wine producers were waxing lyrical about the quality of the 2015 vintage. Almost everybody was terming it as an outstanding vintage. Emanuela Bolla, winemaker at Fratelli Serio e Battista Borgogno, feels that 2015 has all the making of a great vintage because of good ripening conditions. The same sentiments were echoed by Alberto Cordero of Cordero di Montezemolo whose family have been making wines for 19 generations. He feels that today, with the advancement of technology, most vintages are likely to be better than ever before.
The 2015 vintage began with a winter marked by plenty of snow, which led to an abundance of water in the soil. This combined with mild spring temperatures brought vegetative cycle forward resulting in earlier bud break. After a brief spell of rain from end-May to mid-June the temperatures settled down and reached a peak of 40 degree Celsius towards mid-July. However, this did not affect the vineyards in the region due to the accumulated water in the soil, but the ripening of the grapes were brought forward by about 10 days. There did not lead to an increase in quantity and production was average. The total surface area of the Barolo appellation is roughly 2,000 hectares and produces on an average some 14 million bottles of the great wine. Having tasted nearly 200 wines from the 2015 vintage, I feel that the Barolos of 2015 have ample fruit with excellent acidity to go with it. It should be long lived as well.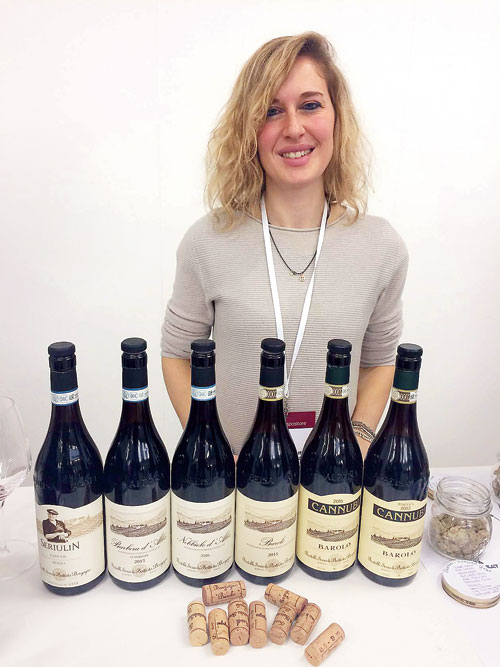 'When I reached Alba for the summit, many wine producers were waxing lyrically about the quality of the 2015 vintage. Almost everybody was terming it as an outstanding vintage...' Picture by the author
A few faves
In 2019, Grandi Langhe, a trade fair for wines of Langhe, followed Nebbiolo Prima, giving me a fantastic opportunity to meet many new producers and taste many more wines from this beautiful region. Listed below (in no order of preference) are a few wines that I particularly liked from the 2015 Barolo vintage.
1. Bera-Barolo DOCG 2015: Red fruits, balsamic and violets on the nose. Fragrant with lively acidity and very good structure of the tannins. Austere and restrained at the moment but will open up in time.
2. 460 Casina Bric-Barolo DOCG 2015, Bricco Delle Viole: A deep garnet-coloured wine with a note of red fruits, dried flowers and leather. Sweet tannins and medium acidity gives it an elegant and long finish.
3. Francesco Rinaldi & Figli — Barolo DOCG 2015 Brunate: A mid garnet-coloured wine with floral notes and restrained fruit. Lively acidity with supple tannins. Mid-weight wine with more elegance than power.
4. Vajra — G.D. Vajra — Barolo DOCG 2015 — Bricco Delle Viole: Freshly-cut red fruits, sweet spice, potpourri on the nose, warm mouthfeel with good acidity, dry tannins. Very good length with lots of finesse.
5. Barale Fratelli — Barolo DOCG 2015 Bussia: A typical Nebbiolo wine with notes of balsamic, dried flowers, sweet spice. Excellent acidity with lots of minerality on the palate along with sweet tannins. The length is long and the wine is both powerful and elegant.
6. Fratelli Serio & Battista Borgogno — Barolo DOCG 2015, Cannubi: Wonderfully fragrant wine with an abundance of floral notes, dark chocolate and balsamic. Luscious mouthfeel, the acidity is crunching and the soft tannins very well integrated. The length is long and the finish is good. A very elegant and well-made wine. Will last for many, many years.
7. Cascina Chicco — Barolo DOCG 2015, Rocche Di Castelletto: Plenty of sweet spices, red fruits on the nose. Very good acidity and sweet tannins. Medium length with good finish.
8. Virna Borgogno — Barolo DOCG 2015, Cannubi: Deep garnet in colour. Notes of liquorice, leather and some herbs on the nose. The palate is wide and complex, with crisp acidity and supple tannins integrated well into the wine. Long finish.
9. Poderi Marcarini — Barolo DOCG 2015, La Serra: Wine of garnet-red colour with notes of roses and dry flowers. Warm, luscious wine with wonderful acidity, good length and excellent finish.
10. Alessandria Fratelli — Barolo DOCG 2015, Monvigliero: Freshly-cut red fruits, roses and herbs on the nose. Fresh acidity and soft tannins makes this a wonderful wine. Medium length with lots of finesse.
The 2015 is an excellent vintage for Barolo with an abundance of fruits and lovely acidity. Most winemakers have made wines, which can last but ready to be drunk young. My observation is that some wines lacked the tannins to match the acidity for greater longevity of the wine. This alone would be decisive in distinguishing between an excellent and an outstanding vintage. Only time will tell that. Excellent vintage it is and I would rate the vintage at 93 points. Outstanding it is not. For that, we will have to wait for another year. Perhaps!
Subhasis Ganguli is the president of The Kolkata Wine Commune