A visit to Spain's little secret — the Basque Country where you must pull over for pintxos
Culinary kaleidoscope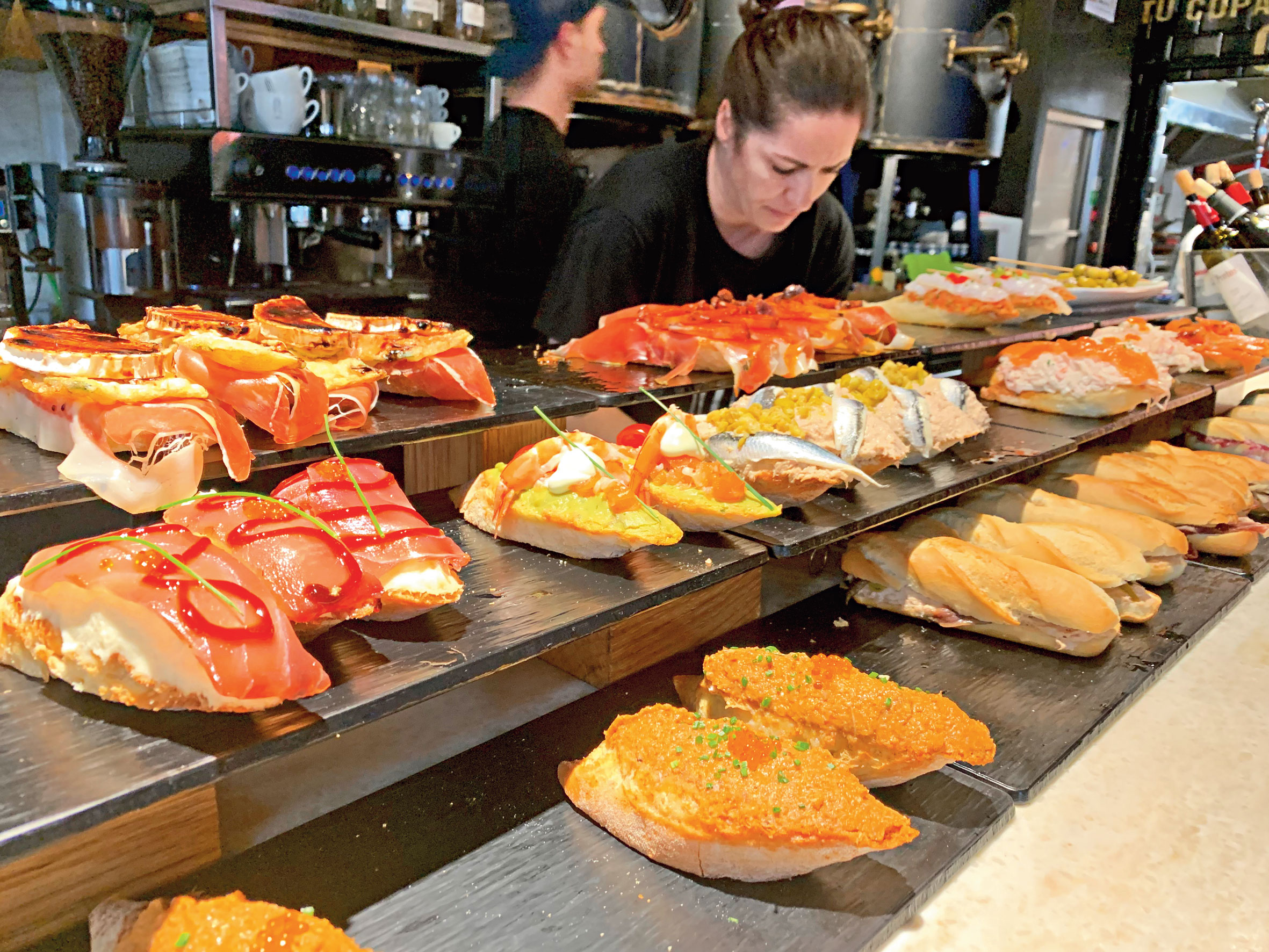 San Sebastian and the area around have two distinct food cultures — a notable amount of fine-dining and award-winning restaurants and pintxos bars — northern Spain's answer to tapas
Picture: Provided by the author
---
Published 07.12.19, 06:34 PM
|
---
Spain is definitely on the must-do list for 2020, especially for the foodie traveller. Unlike Italy, it has been somewhat sheltered from the Indian tourist except those who really want to take a shot in the dark and explore. There is very little written about it compared to Italy, France and Greece — in a way nice for those who like a bit of adventure but for those who want comfort and style and lots of sure-shot experiences, you have to plan and do some homework. Spain can be a stunning destination full of surprises (nice ones mostly!), twists and turns and amazing food and wine. Its magic extends beyond flamenco and fiesta... olive groves turning purplish at sunset, a warm ocean breeze as you drive on a coastal road, markets bursting with ripe peaches and probably the most underrated wines in the world.
Spain has very few international hotels except for the capital Madrid and in Barcelona. What they do have is something they call the parador (heritage hotels often in castles and palaces). These can be found all over Spain but are often not in the centre of a town or village — so you need a car to get there. There are boutique hotels too, which are exceedingly well-priced with comfort of the highest level. The Spanish are very flexible, easy-going people with a genuine kindness. When I booked myself into a central but not particularly high-end hotel in Bilbao, they didn't even ask for my credit card details. When I lost my way in search of a restaurant, I was escorted by two young corporate-looking guys who led me up the right path with no agenda except a big smile at the end — deeply proud to be of service. Trust seems to be in the nation's genes.
Mouthfuls of jamon iberico
It's about 15 years since I had been to Spain and everything was coming back… the language, the smell of churros frying and the warm air. The south of Spain is a bit like California with stunning beaches and an unbeatable nightlife. It is a great place for a really chilled-out holiday. Food is rough and ready with garlic, parsley and an intense dark yellow extra virgin olive in everything but is of the utmost freshness. Seafood, especially the salt-crusted dorada or bream, makes you feel that you should eat fish in no other way... and then there's the famous Jamon Iberico (ham). Iberian ham is one of the most famous Spanish delicacies and it is as rare as it is expensive due to the lengthy and costly production process and the special pig from where it comes. The meat is deep red in colour and develops an intensely nutty flavour at room temperature.
The Iberian pig is a semi-domesticated breed which, over thousands of years, has adjusted best to the climate of the Spanish south and southwest. The pig feeds on grass, herbs and roots and frequently eats olives, which give an additional aroma to the meat. In the summer when the dehesa or pastures where it roams freely can become very arid, the pigs are also fed grain. The final fattening period (montanera) starts in autumn when acorns (bellotas) become their staple diet. The best ham money can buy is Jamon Iberico Bellota.
Most travellers to Spain will go to Madrid and Barcelona, very few venture into the centre of Spain or the Basque country on the north coast. I was very happy to rediscover Spain recently when invited to attend the mega food conference and fair called Gastronomika held in the beautiful little seaside town of Donostia-San Sebastian on the Bay of Biscay in the Basque country in the far north of Spain. It's a beautiful town with a sandy beach and I hear the sea is warm all summer. It is home to an International Jazz Festival where the likes of Woody Allen (he plays the clarinet brilliantly) come and play in local bars.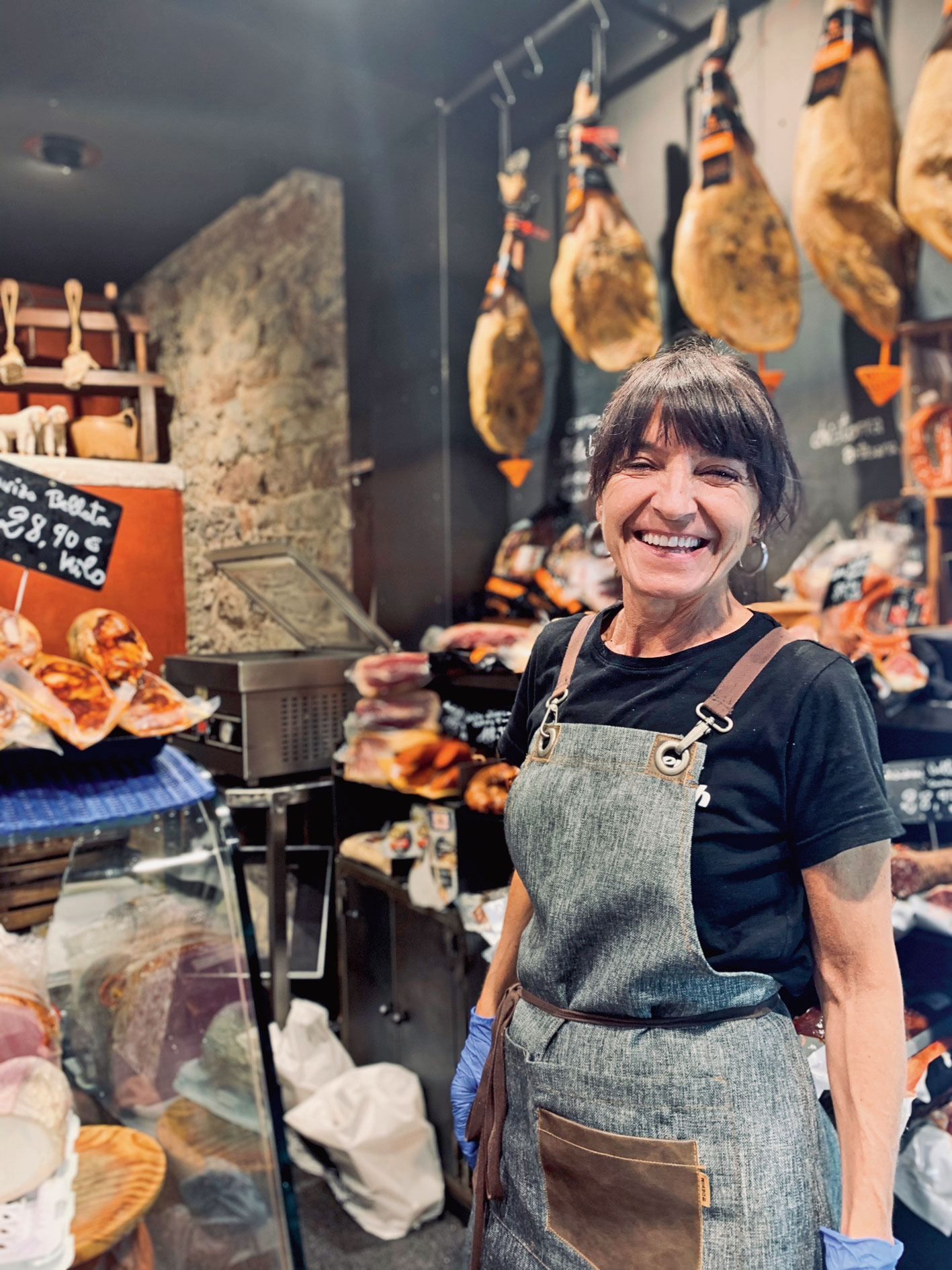 It is also well known for its film festival, always attended by their own stars and many international ones — a regular on the red carpet is Penelope Cruz. The San Sebastian International Film Festival has a reputation for smaller serious films whereas Venice has gone the commercial route.
Michelin stars and pintxos bars
San Sebastian is big enough to call itself a small city but small enough to get around on foot in a couple of days. If you do happen to have a car, visit one of the most amazing museums I have ever visited — the Balenciaga Museum in Getaria. The museum itself is uber contemporary in style with a magnificently curated collection of Cristobal Balenciaga's best works. A mecca for fashion buffs, Getaria is an uncomplicated 30-minute drive from San Sebastian, the last bit of which is a coastal road with beautiful views of the sea. Since the museum is often a pilgrimage for many visitors, there are a couple of excellent restaurants in the village and some simple ones, too, which pay homage to the fishing village and port it is.
In terms of food, San Sebastian and the area around have two distinct food cultures — a notable amount of fine-dining and award-winning restaurants and pintxos bars — northern Spain's answer to tapas. A visit to Alameda in Hondarribia just outside the city near the French border is an absolute must. Other famous restaurants include Amelia, Arzak, Akelarre, The Basque Culinary Center, which hosts many famous chefs and certainly my favourite of the trip — Martin Berasategui's eMe Be Garrote in an old cider mill. An accomplished chef with restaurants in Barcelona and Tenerife, he has now opened a third in San Sebastian. Ten Michelin stars, international fame and a culinary empire, a tireless traveller and curious by nature, his cooking could be defined as light, imaginative, fresh and immediate. In 2017, Martin's Lasarte was the first three-star restaurant in Barcelona.
However, what really impressed me night after night were the unpretentious pintxos bars all over town. The Bodega Donostiarra is always packed but that's where I was advised to start my pintxos journey. Some excellent tortilla (potato omelette), a simple salad of roughly chopped tomatoes topped with onions, pickled green chillies and tuna and a glass of Rioja set the mood. Every day, following that first experience, my pintxos trail started with gilda (pronounced 'hilda') a toothpick with pickled green guindilla chilli peppers, anchovies and olives. Posher bars skewer the famous red piquillo pepper roasted, onto the toothpick as well; grilled prawns, soft-roasted peppers on the most succulent veal cheek, large flat mushrooms stuffed with wild garlic and mountain mushrooms, chistorra (local thin sausage) and Russian salad about which to reminisce.
There are special bars like Txepetxa in the old town, which has been specialising in anchovies in 16 different ways for 100 years! On the Calle 31 Agosto, a cobbled street that starts at the San Vicente Church and stretches to the port, there are a line of pintxos bars to choose from. La Cuchara de San Telmo right next to the church of the same name is where locals go for veal cheek in red wine sauce and other meaty delights. It's a tiny place with a chalkboard menu and busy staff. Slightly more upscale is Martinez, which serves cocktails as well as a huge selection of pintxos on the bar… very handy for first-timers since you can actually see what you are ordering.
La Vina, a few doors away, specialises in cheesecake. You think you will never get through the gigantic slice they serve you... surprise, surprise you do! It's made out of a light curd cheese as opposed to the creamy dense Philadelphia cheese used in American-style cheesecakes. Another favourite of mine was Ganbara, which specialises in many varieties of mushrooms and Tamboril on Constitucion Square — all of these are within staggering distance of each other.
If Spain is on your travel agenda next year, think about a visit to the Basque Country… Spain's little secret.
Karen Anand is a culinary consultant, food writer and entrepreneur. In recent times her name has been synonymous with farmers' markets.