A road map to revive classical Indian cuisines
If classical Indian cuisines are to revive, they need the benefit of serious but stylish cooking while retaining their "soul"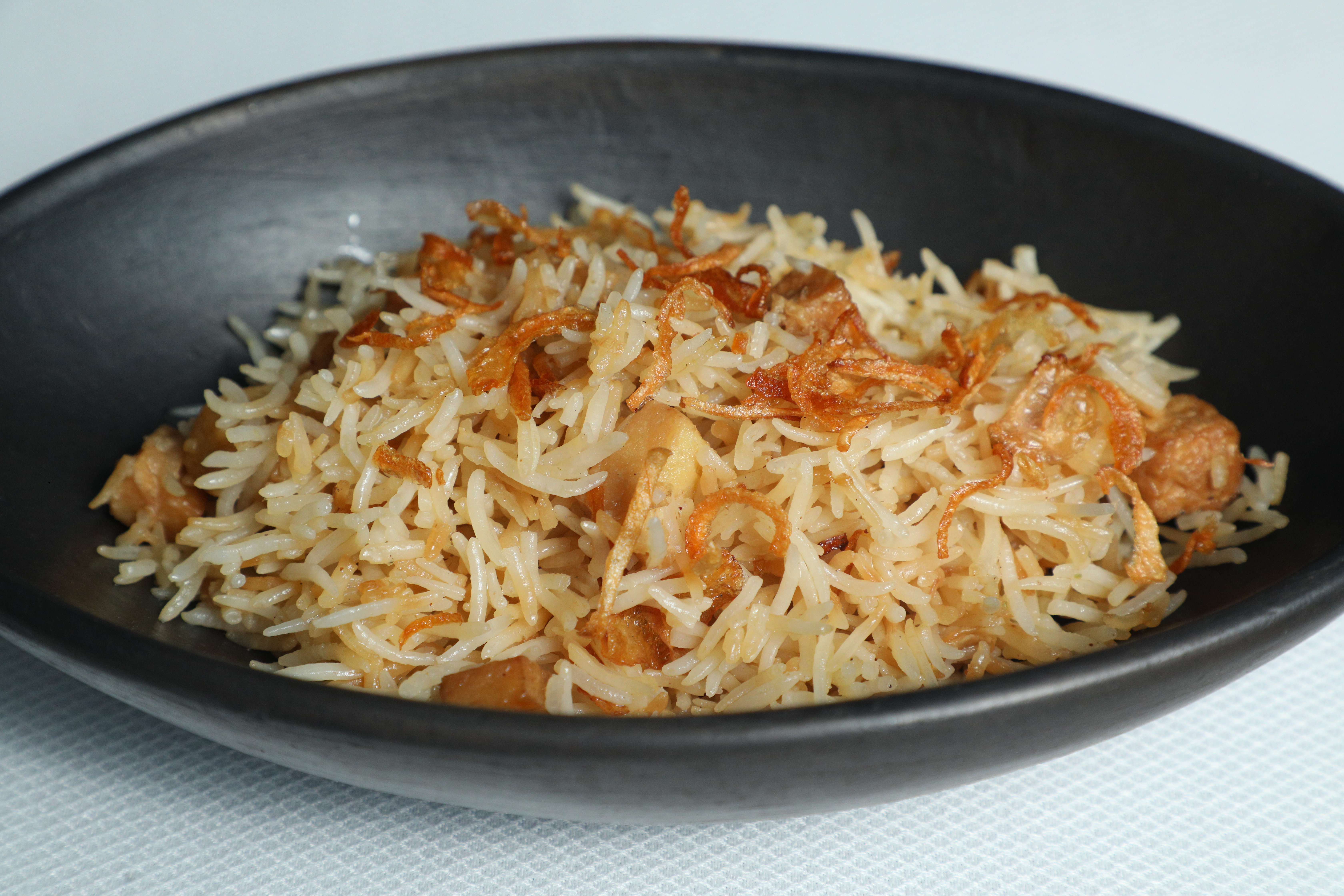 Zimikand ki tahiri (a rice dish with yams) cooked around Diwali because the goddess Lakshmi was thought to reside in this hardy tuber!
Indian Accent, New Delhi
---
Published 14.08.19, 11:25 AM
|
---
My grandmother, Mrs LC, the protagonist of the book, never tasted meat in her life, but was famous for her yakhni pulao and shami kebab—recipes that the family still follows. She also used to make moong dal ke shami bursting with the freshness of mint, which were incredibly hard to tell from their meaty siblings.
When chef Manish Mehrotra, arguably India's most talented and successful chef, cooked many of these dishes at his restaurant, he kept the nuanced cleverness, complexity of tastes and recipes intact.
This was no fusion-confusion but traditional food in a stylised avatar. The lauki ki lauz (bottegourd barfi, except the elite of Old Delhi would never call anything a mundane barfi) was nicely caramalised and set inside a tart shell. Panna Pakori, a summer dish with moong dal pakoris dipped in mango panna was elevated from its homely avatar.
Superior professional cooking is marked by consistency, high skill as well as cleverness of ideas and presentations. This is what the rakabdaars did in an earlier culture. If classical Indian cuisines are to revive, they need the benefit of serious but stylish cooking while retaining their "soul".
In the last five years, we have seen a huge wave of cafeisation of street food. Restaurants, bars and cafes have poshed up vada paos, kulche, butter chicken, farsan, pani puri and so on. The food of the masses has become the food of restaurant-going classes.
What about Indian's classical dishes, however? Can these be revived by making them part of our restaurant food? Though there seems to be interest amongst "foodies" in regional dishes, most of these are not part of mainstream restaurant menus. One reason is that our chefs are not trained to cook the classical cuisines of India.
Historically, Indian kitchens always had strict hierarchies; in Avadh, a rakabdar or head/master chef was different from the more ordinary khansama, who was different from halwai called in for large banquets; in the south Indian kitchen, the sambhar cook was the senior most. These traditional chefs no longer exsist. Similarly, matriarchs – and patriarchs-- who had knowledge of nuances of skilful cooking of many classical dishes have been replaced by a generation with a globalised palate.
Professional restaurant chefs are not trained in Indian cuisines because culinary education in India still follows a largely French style curriculum. Many of them have also never cooked at home. India's vanishing dishes are not adequately researched or codified either.
There are some exceptions. The most striking example of classical Indian cuisines within restaurants done in a stellar way is at Karavalli at the Taj in Bangalore, one of the best researched restaurants in the country. More recently, chef Regi Mathew in Chennai has opened restaurants not just with dishes learnt from home cooks but home cooks themselves employed full time by these. In London, Asma Khan of Darjeeling Express has a kitchen entirely run by immigrant women.
Like Classical Indian music, Classical Indian food seems somewhat of a dinosaur—a product of an era that lives only in nostalgia, outpaced by the pop and the contemporary. However, revival attempts have been made time and again for classical art forms and must be for the culinary arts as well. Like classical music, classical food is obviously not a static entity; it can change form, styles and pace —from vilambit to dhrut, slow to fast—as audience tastes change, while keeping a core essence alive.
Much of classical Indian food that we recognise as such today was the product of courtly cultures where the aristocracy patronised chefs and cuisines that came up in centres of power such as Delhi, Lucknow, Hyderabad, Mewar, Marwar, Kolkata, Madurai and so on. The chefs who created these complex and sophisticated dishes were highly paid and highly skilled. They had access to the finest ingredients and used these with balance and nuance, to benefit their patrons medically (because both Ayurveda and the Unani systems of medieval medicine see food as medicine). However, a role of food was also to entertain and enthrall patrons with artful layered spicing and sensory subterfuge as diners struggled to decipher what they were eating.
This was food for the cognoscenti, invariably found in richer urbane homes. Eating in bazaars was frowned upon for most higher class and caste Indians. India's restaurant culture, now booming, only took off post partition that resulted in a huge shift in audience -- from those with old money to those who had to start out afresh but became the new rich.
Street food of course has always existed -- in Kolkata's cabins, Chennai's Brahmin and Military eateries, Pune's street corners and Delhi's tandoor restaurants. Chaat and mithai are favoured snacks all over India. However, these bolder flavours were pop foods for the masse. Many of the dishes came about as an attempt to find cheap, high on flavour sustenance for migrants. Street food was not classical food of the old cognoscenti then.
If India's most refined culinary traditions are to be preserved—perhaps in new forms and styles—collaborations between people who have historical knowledge of these and India's top restaurant chefs is a necessity. This was my thought behind taking Kayasth Khatirdari, a pop up of Kayasth cuisine, to Indian Accent in New Delhi and London. The cuisine of my ancestors is one of the classical cuisines that are in danger of being lost forever.
Kayasth culture—and food—represent a valuable past when India's composite, ganga-jamuni culture thrived. As scribes and courtiers to the Mughals—and later in princely states—the educated Kayasths were patrons of the liberal arts, including cuisine. Their food and lifestyle reflected a deep intermingling of Hindu and Muslim cultures and colonial English influences.
Their epicurean reputation was based on dishes such as Badam Pasande (of the Delhi Mathurs, an elite sub community in Shahjahan's capital) made with a choice cut of meat that is hard to come by today, rolled with slivers of almonds, cooked in a gravy soured with the local, wild-berry kachri. Vegetarians had interesting seasonal dishes such as zimikand ki tahiri (a rice dish with yams; vegetarian rice dishes were always called tahiri, not biryani or pulao) cooked around Diwali because the goddess Lakshmi was thought to reside in this hardy tuber! However, the most interesting strain of the cuisine was mock meats or "naqli" dishes that my grandparents, strict vegetarians, ate with relish — kele ki machhli, fake shami kebab made with black chana, moong dal ki "kaleji"(liver), even naqli (fake) omelette!
The faux meat dishes that created the same textures and taste as non vegetarian equivalents came about, as I say in my book Mrs LC's Table: Stories About Kayasth Food and Culture, because many women were vegetarian but still cooked meat that menfolk or guests enjoyed.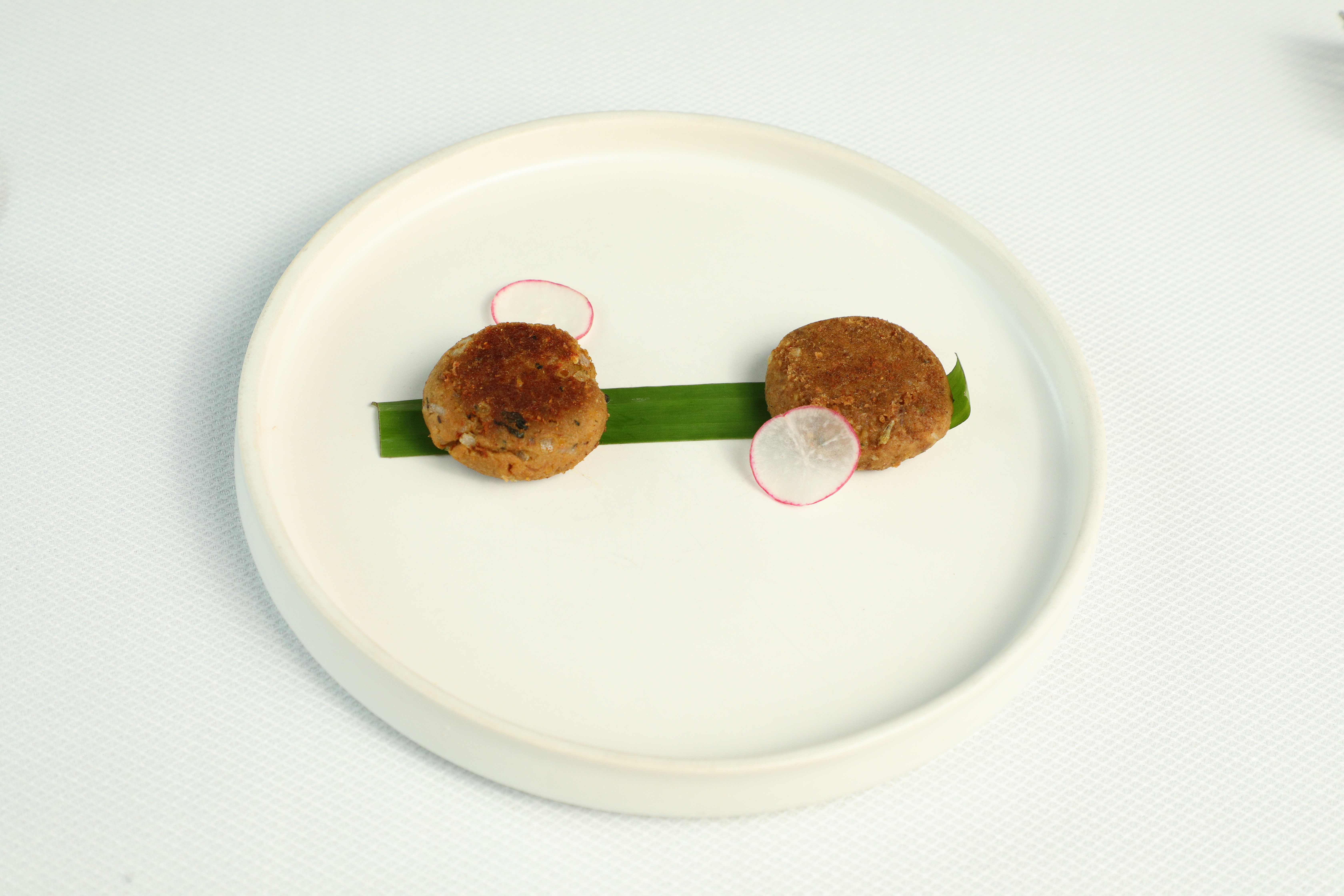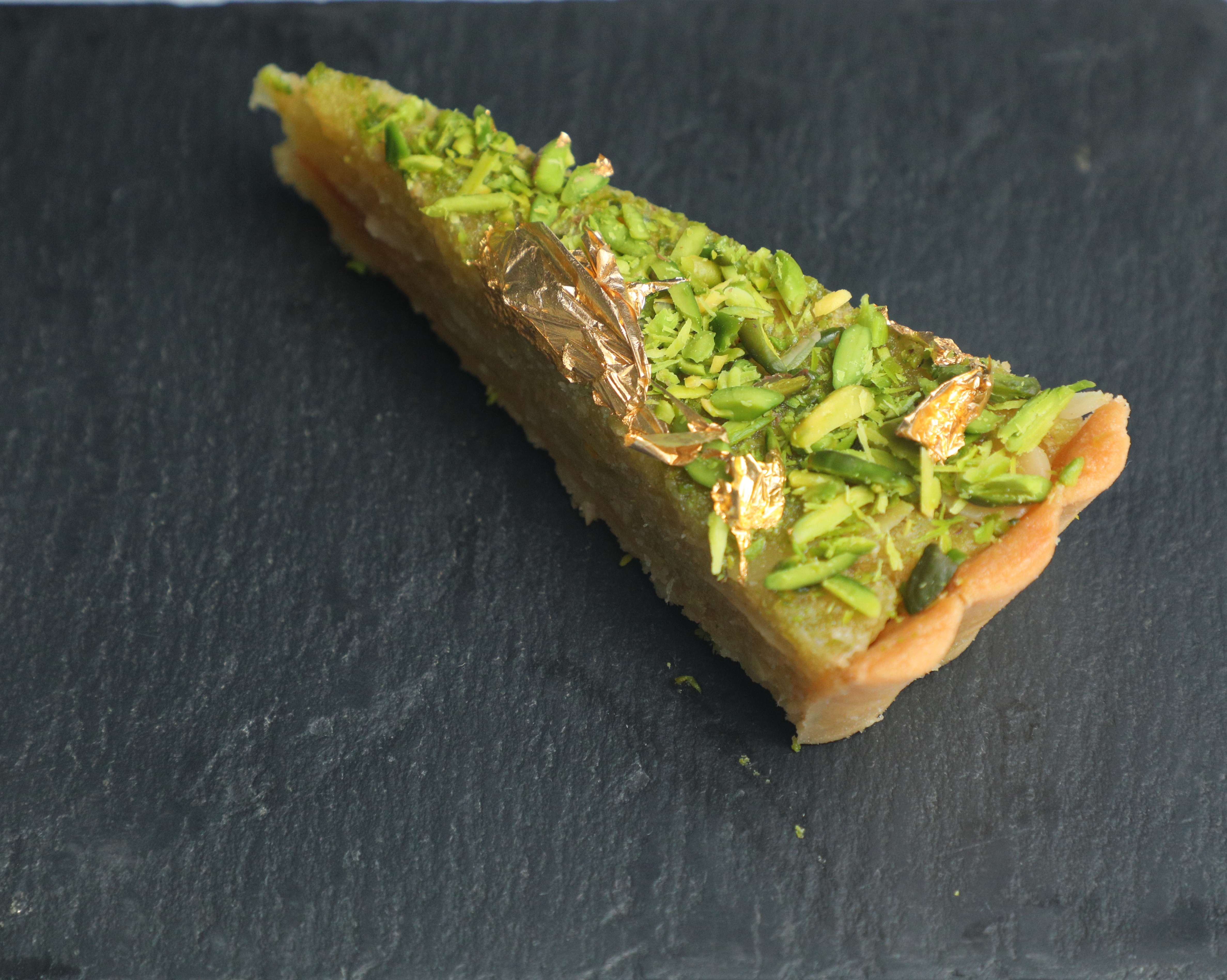 Anoothi Vishal is an author, food historian and curator