Cricket: Numbers blessed with the touch of immortality
The beauty of Wisden is that every time you go back to it, you discover something different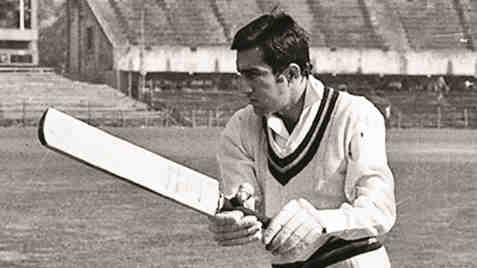 Mansoor Ali Khan Pataudi at Eden Gardens in 1969.
ABP archives
---
Published 31.07.20, 02:41 AM
|
---
Here is a little quiz for those who think they are masters of Test match trivia. Which Indian played Test cricket for two countries? The second question is a case for Feluda — the mystery of the disappearing Banerjees. Which three Banerjees played one Test each for India — and were never picked again?
The answers are hidden in The Wisden Book of Test Cricket 2014-2019, edited by Steven Lynch, covering 223 matches from September 2014 till the end of the English summer season in 2019. That brought the total number of Tests played since 1877 to more than 2,350. 
Test statistics are a bit like fine wine — they improve with age. One of the most intriguing sections is at the back with individual Test career records in alphabetical order. India merits nine pages. 
The Nawab of Pataudi Senior played three Tests for India in 1946, while his son, the ninth Nawab, Mansoor Ali Khan 'Tiger' Pataudi (Sharmila Tagore's late husband), played 46, with a top score of 203 not out. It was Dad who also played three times for England, including twice in the infamous 1932-33 'Bodyline' series in Australia, scored 102 on debut but was dropped after a row with his skipper, Douglas Jardine, over the ethics of bowling at Donald Bradman's head and body.
Wisden records that S.A. (Sudangsu Abinash) Banerjee and S.N. (Sarobindu Nath 'Shute') Banerjee got a solo Test each between 1948 and 1949 and S.T. (Subroto Tara) Banerjee in 1992.
The beauty of Wisden is that every time you go back to it, you discover something different. You could make a whole squad out of the Indians who played a solitary Test — among them, M.J. Gopalan (1933-34); Gursharan Singh (1989-90); L.P. Jai (1933-34); K.R. Meherhomji (1936); and the Yuvraj of Patiala (1933-34). 
Each of the 223 Tests in the book is allocated a page with a remarkable amount of detail packed in, from the match report and scorecard to the identity of debutants, substitute catchers, award winners, umpires and referees, plus close of play scores and changes of batting and bowling order in the second innings.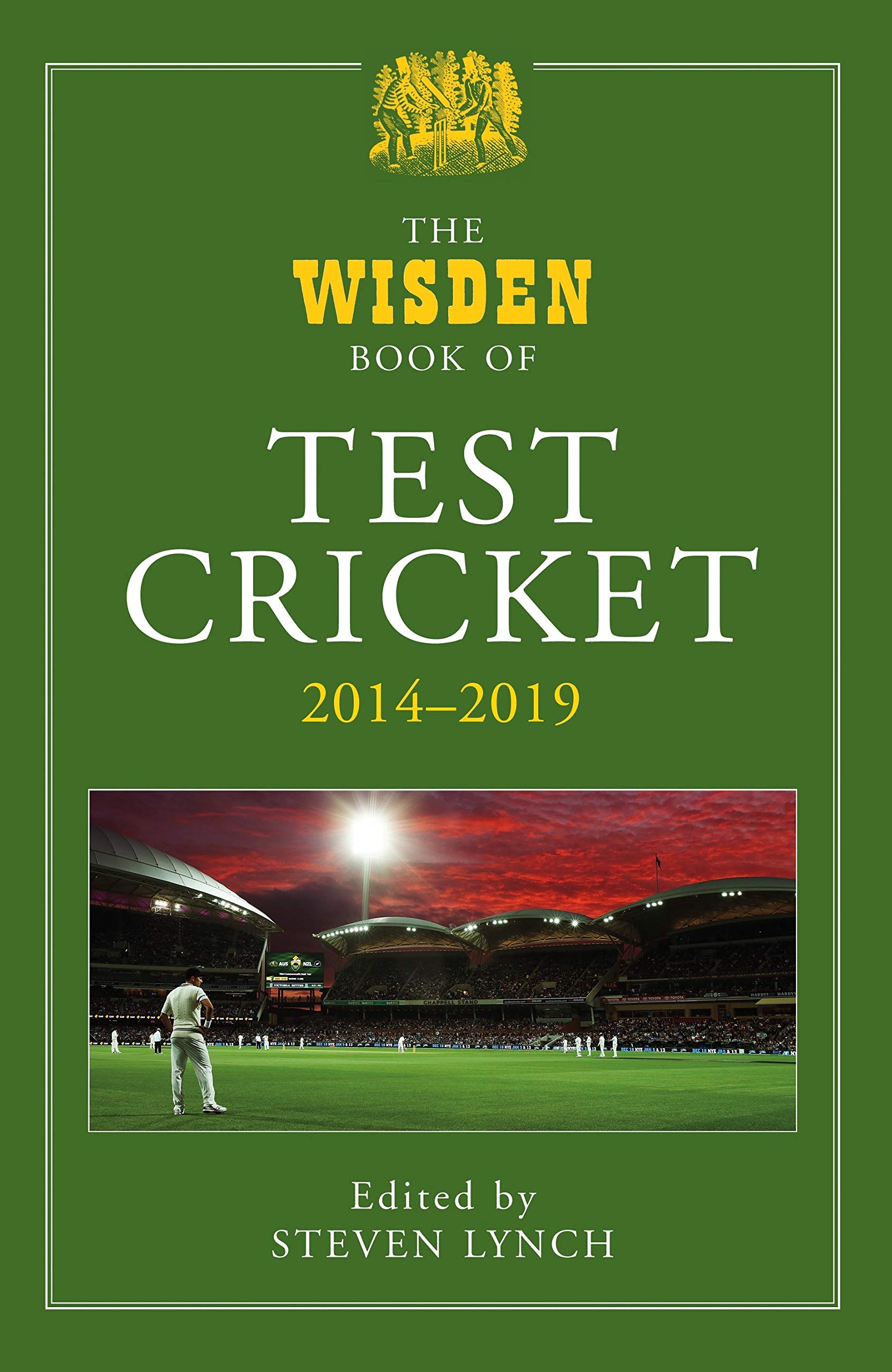 The period, 2014-2019, is said to have been a good one for India. Part of the credit must go to India's batsmen, notably Virat Kohli, Cheteshwar Pujara and Rohit Sharma, and the spinners, Ravichandran Ashwin (342 wickets in 65 Tests) and Ravindra Jadeja (198 wickets in 43 Tests). But maybe what tipped the balance are the fast bowlers, such as Jasprit Bumrah (62 wickets in 12 Tests); Ishant Sharma (278 wickets in 92 Tests); Umesh Yadav (119 wickets in 41 Tests); Mohammed Shami (153 wickets in 42 Tests); and Bhuvneshwar Kumar (63 wickets in 21 Tests). That is something new to Indian cricket and the real lesson from the overview offered by Wisden.
However, there is some way to go. England, which once had Fred ('Fiery') Trueman (307 wickets in 67 Tests) and Brian Statham (252 wickets in 70 Tests), has had James Anderson (575 wickets in 149 Tests) and Stuart Broad (467 wickets in 132 Tests) in modern times, with Jofra Archer (22 wickets in 4 Tests) appearing on the horizon.
What's missing are India-Pakistan contests because there haven't been any. But the book begins with a Pakistan-Australia encounter in Dubai in October 2014, which Pakistan won by 221 runs, with Younis Khan scoring 106 in the first innings and 103 not out in the second. Pakistan also won the second game in Abu Dhabi by 356 runs. This time Younis scored 213 in the first innings and 46 in the second, while Azhar Ali scored 109 and 100 not out in the match. Man of the Match, though, was the skipper, Misbah-ul-Haq, who scored 101 in the first innings and 101 not out in the second. This was only the second time that two batsmen from one team had scored two hundreds in a Test, after the Chappell brothers in New Zealand at Wellington in 1973-74.
A few pages along is the Australia-India series in 2014-15 which Australia won 2-0 with two Tests drawn. This was the series in which Kohli scored 115 and 141 in the first Test, 169 and 54 in the third, and 147 in the fourth. India returned in 2018-2019 and won 2-1. This time Kohli got only one century — 123 in the second Test in Perth, while Pujara scored 123 in the first Test in Adelaide, 106 in the third Test in Melbourne, and 193 out of India's 622 in the first innings in the fourth Test in Sydney which India probably would have won had it not been for rain.
Many decades from now, these 'stats' will take on an ethereal quality. That is the magic of Test cricket for those who choose to walk down memory lane.