Reform as revolution
Sherin implores readers to embrace the idea that change from within the religious spectrum is as worthy of being celebrated as is a revolution driven by intellectual acumen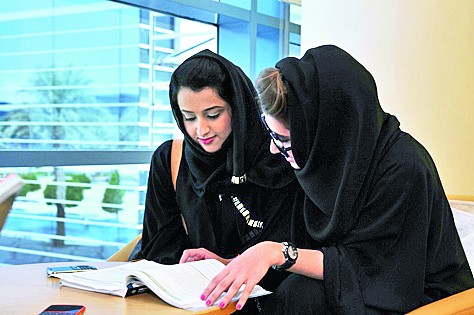 Representational image
Pxhere
---
Published 21.01.22, 12:04 AM
|
---
Book name: Gendering Minorities: Muslim Women and the Politics of Modernity
Author: By Sherin B.S.,
Publisher, Price: Orient BlackSwan, Rs 615
Women are by no means a homogenous group. There is no reason why women, and not men, should be the subject of reform or be demarcated by patriarchal retellings of history. Against such rigid socio-political contours, Gendering Minorities makes an effort to assess our convoluted understanding of reform and volitional conversion. Sherin B.S. offers a more meaningful — and persuasive — approach to "feminist modernity", one that aims to widen the parameters and the credibility of the concept. She is asking us to abandon modernity as a post-facto thought that we have shoplifted from our colonizers without moulding it to fit our demographic. Foregrounded in the classic saviour-victim-savage construct of human rights theory, Gendering Minorities is interesting for flagging Kerala's uphill battle in preserving the very last shred of its sacred secularism that the rest of the country is clueless about. She implores her readers, through meticulous research, to embrace the idea that change from within the religious spectrum is as worthy of being celebrated as is a revolution driven by intellectual acumen.
 The Indian binary understanding of reformatory dialogue is not only rudimentary but also alarmingly unauthentic. While challenging a Westernized notion of who a "liberated modern woman" is, Sherin answers a lateral question about who draws the curtain on this definition. Given that her frame of reference is Muslims in Kerala, Islam is not a mould that needs breaking for the cracks of modernity to slip through. Instead, there is ample room for evolution, friction and interpretation within the margin of appreciation in any society that follows it. Tracing the lineage of Kerala Muslims and their silent resilience towards reform, Sherin allows us to reach the conclusion that the reform movement has created a niche worthy of being applauded and celebrated as opposed to being ostracized. Arguing that Muslim women, in particular, have been viewed as the subject of reform, she weaves in arguments on how culture, cleverly cited in resistance to women's empowerment and conveniently tailored to rule a woman's life, lingers as that one ancillary aspect of modernity. It is at this juncture that Sherin seems to echo Devaki Jain when she cautions us to have the conversation on culture with deliberation as it "may clash with the universality in women's human rights".
Connecting through various strands of logic, Sherin asserts that simply because an improvement occurs from within the religious realm, it does not reduce the former to a revolutionary redundancy. The essence of reform is in the evolution of its society even if it transpires under the garb of religious discourse. Even if one were to skim through the pages of Sherin's arduously collated history of Muslim settlement in Kerala, it would be hard to ignore the one universal truth she contextualizes superbly in her thesis; namely Muslim women were (and are) treated as a means to an end, with the 'end' here being the actualization of Western modernity. As she writes, "Modernity demands a historicising and legitimising of legends, making it convenient to project a male-centric version."
In a sea of writers aspiring to articulate the intersectional identity of Muslim women, Sherin stands out for slipping imperative truths in the midst of context-setting in each of her chapters. She highlights Muslims as the caricatured Other with such seeming simplicity that I had to re-read her text for fear of missing out on a crucial conjunctive. And, finally, what shines as bright as daylight is the paradox of an Indian Muslim woman who has consistently been a victim of her demographic.