Literary echoes in 280 characters
Birthday boy Vonnegut and his illustrious colleagues must be turning in their graves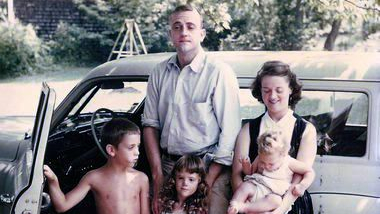 ---
---
The desire to achieve literary immortality has often driven authors to turn their lives into a living hell. Writing, undoubtedly, is hard work; writing good books even more so. One can, therefore, understand why Victor Hugo would lock himself up in a small room with only pen and paper in order to write his best novels or, for that matter, Yasunari Kawabata spending 12 years searching for the perfect conclusion for his masterpiece, Snow Country.
But these were the good old days of literary penance; modernity seems to have blessed writers with a shorter route to literary immortality. Social media users, and presumably lovers of literature, have decided to dig up the graves of dead authors, in a manner of speaking, to bestow upon them a digital afterlife. Kurt Vonnegut, born in November 1922, was resurrected in a Twitter account in May some years ago and now boasts more than 215,000 followers; this handle tweets his quotes at least once a day, which, in turn, are retweeted by his 'followers'. Vonnegut is in good company: Mark Twain, Franz Kafka, Jane Austen, Leo Tolstoy have also been resurrected digitally.
Retweeting a line written by an author can be an effective way of expressing and disseminating appreciation. However, in this age of clickbait, hashtags and an ever-decreasing attention span, it is quite likely that retweets of profound quotations far exceed the cumulative number of readers of classics. The cynicism is not unwarranted. The proof lies in the numerous misattributed quotations that inundate social media. Tragically, the words of these authors, crafted with care for a particular context, can be made to mean something entirely different as result of unimaginative cherry-picking. For instance, Rudyard Kipling's lines, "East is East, and West is West, and never the twain shall meet", are quoted quite frequently, but what is ignored is the counterpoint in the lines that follow — "But there is neither East nor West, Border, nor Breed, nor Birth,/ When two strong men stand face to face, though they come from the ends of the earth!"
Good literature is still being created and read, but for a significant number of millennials, literature is being reduced to aphorisms, to be accommodated within 280 characters. Birthday boy Vonnegut and his illustrious colleagues must be turning in their graves.