The violence behind the scenes
Shahidul Alam's images of political turmoil in Bangladesh suggest more than they show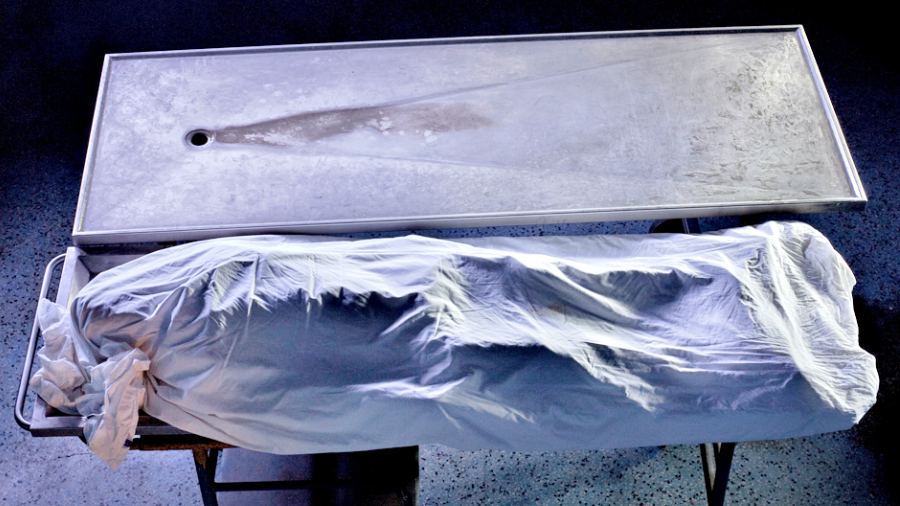 ---
Published 10.09.22, 03:17 AM
|
---
Shahidul Alam (born 1955) is widely known as a photographer and human rights activist born in Dhaka who has held exhibitions with such provocative content that the Bangladesh government felt compelled to close them down for they pointed a damning finger at it. He was chosen the Time magazine Person of the Year in 2018 after he was arrested for criticising the Bangladesh government's violent response to the road safety protests that erupted the same year. He was, however, granted bail after international pressure mounted against his incarceration. He founded the Drik Picture Library in 1989 and has done pioneering work in promoting photography in Bangladesh.
One thus went with very high expectations indeed to view his retrospective exhibition, Shahidul Alam: Singed But Not Burnt, curated by Ina Puri and held at Emami Art (June 18-August 20). It was a mixed bag, covering his career as a photographer, from his days as a student in the United Kingdom in the 1980s up to 2020. There were portraits — some curious ones which were laser etchings on straw — naturescapes, records of various Drik activities, some gritty, but typical, images of urban life in Dhaka that could have been taken in any other city of the "majority world", as Alam terms the Third World, images of ostentatious displays of wealth, the plight of child workers, domestic help and émigrés, some anodyne ones of life in the UK (necking swans), abstract designs in sharp contrast created by drops of water on a flat surface and the confrontational ones which bring into focus life under various authoritarian regimes in Bangladesh for which Alam is celebrated.
The viewer lands on the roof of a hovel amidst thousands of similar dwellings in a favela. There, a sari-clad woman cooks a meal. The kitchen of another poor woman cooking, while carrying her baby, inside a mud hut in a village looks more welcoming. These are all technically perfect Giclee prints, both in monochrome and in colour.
Alam's images of political turmoil in Bangladesh suggest more than they show. The 2009 image of a solitary corpse lying covered head to toe inside a dark hospital morgue has an eerie and chilling effect (picture). It is a haunting reminder of Alam's Crossfire series (2010) of photographs of the extra-judicial killings by Bangladesh's Rapid Action Battalion.
Religious fundamentalism comes to the fore at Biswa Estema, one of the largest congregations of Muslims anywhere, held in Dhaka in 1988. In an evocative image, hundreds of men wearing skull caps and lungis cook their meals in an open ground. They are viewed through a haze created by vapour and smoke. Men offer namaz at the airport as well.
Troops are out in the Chittagong Hill Tracts in 1992. They carry guns and look suspiciously at the camera. A strike is being observed in the Motijheel area of Dhaka. There are no vehicles in sight and the human beings present have turned into silhouettes. There are some stirring images of election rallies. Lawyers agitate outside the Supreme Court building.
Some were taken at night. People in trucks rejoice the fall of the army chief-turned-president, Hussain Muhammad Ershad, in 1990. A young man with a wide grin and his daughter, holding her father's hand and flowers, celebrate the occasion. The violence is behind the scenes. Never upfront.