Enduring vision
Riten Mozumdar: Imprint gave viewers an indication of how India's rich cultural heritage could be revitalized by studying and reinventing the core values of the legacy that has not lost its appeal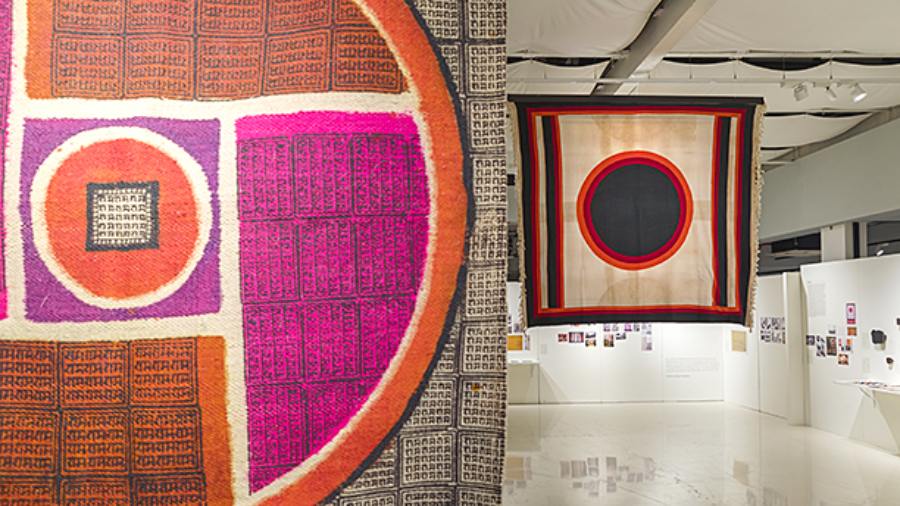 ---
Published 07.05.22, 02:49 AM
|
---
At a time when statues seemingly afflicted by gigantism are the only kind of art that receive the Central government's blessings, the recent exhibition, Riten Mozumdar: Imprint, organized by Emami Art in collaboration with Chatterjee & Lal and curated by Ushmita Sahu, gave viewers an indication of how India's rich cultural heritage could be revitalized by studying and reinventing the core values of that legacy that have not lost their appeal. He was a herald of a new and emerging nation. This designer-artist was trained at Visva-Bharati when the most illustrious artists of the time — Nandalal Bose, Benode Behari Mukherjee and Ram Kinkar Baij — taught at Kala Bhavana.
As Sahu writes in her curatorial essay: "…Mozumdar was the product of a schooling which emphasised engagement with heritage as well as arts and crafts… " His simple and uncluttered designs and his austere aesthetics, which were often based on Indian traditions as seen through a modernist lens, were much appreciated in Europe and the United States of America; so much so that they found a market there.
In spite of his achievements, Mozumdar is an all but forgotten name today. In the 1970s and the 1980s, fabrics designed by Riten Mozumdar (1927-2006) were so popular and so much in demand that they spawned fakes, albeit of noticeably inferior quality. If not his name, the basic design of his printed bedspreads — a bindu in the middle of a large white square — reminiscent of the better known paintings of Sayed Haider Raza, who was only a few years older than Mozumdar, is still easily recognizable. The black disc of the bindu, embedded within circles of red and orange and enclosed within the square echoing a similar colour combination, seemed to pulsate with energy and had an affinity with op art that gave the illusion of movement. The superbly-mounted exhibition had on display several of Mozumdar's original classic creations and other artefacts that he used and produced besides describing his life, career and artistic principles through visuals and texts. A good selection of archival photographs brought back to life the milieu in which he lived and worked. Benode Behari had taken Mozumdar under his wings. In Nepal, where art and craft were indistinguishable, he was groomed by master the craftsman, Kulasundar Shilakarmi, in the late 1940s. Here, he gleaned knowledge of indigenous wood and stone sculpting, metal casting, sheet and beaten metal crafts, banner painting and block making for book printing — skills that stood him in good stead in later life when he created wooden blocks with contemporary motifs. Thereafter, Mozumdar did stints in Europe and the US, and befriended Charles Correa. He was fascinated by calligraphy and experimented with Persian, Tibetan, Pali, Devanagari, Bengali and other scripts, and this was the distinguishing feature of many of his popular products. His talent was multi-faceted. He lent his name to several local (for both private and government organizations) and international brands that are still household names.
Mozumdar's refined sensibility and clarity of vision acted as filters and his designs were the very essence of simplicity. This was reflected not only in textiles but also in the furniture, interiors and pavilions he designed. He tried to revive certain skills and even collaborated with leading architects. Everything he designed held a special cachet.