Artist Rabin Mondal passes away at 90
Known for his impactful paintings of suffering and moral corruption—often painted in jarring shades of reds and greens—Rabin Mondal used his art for protest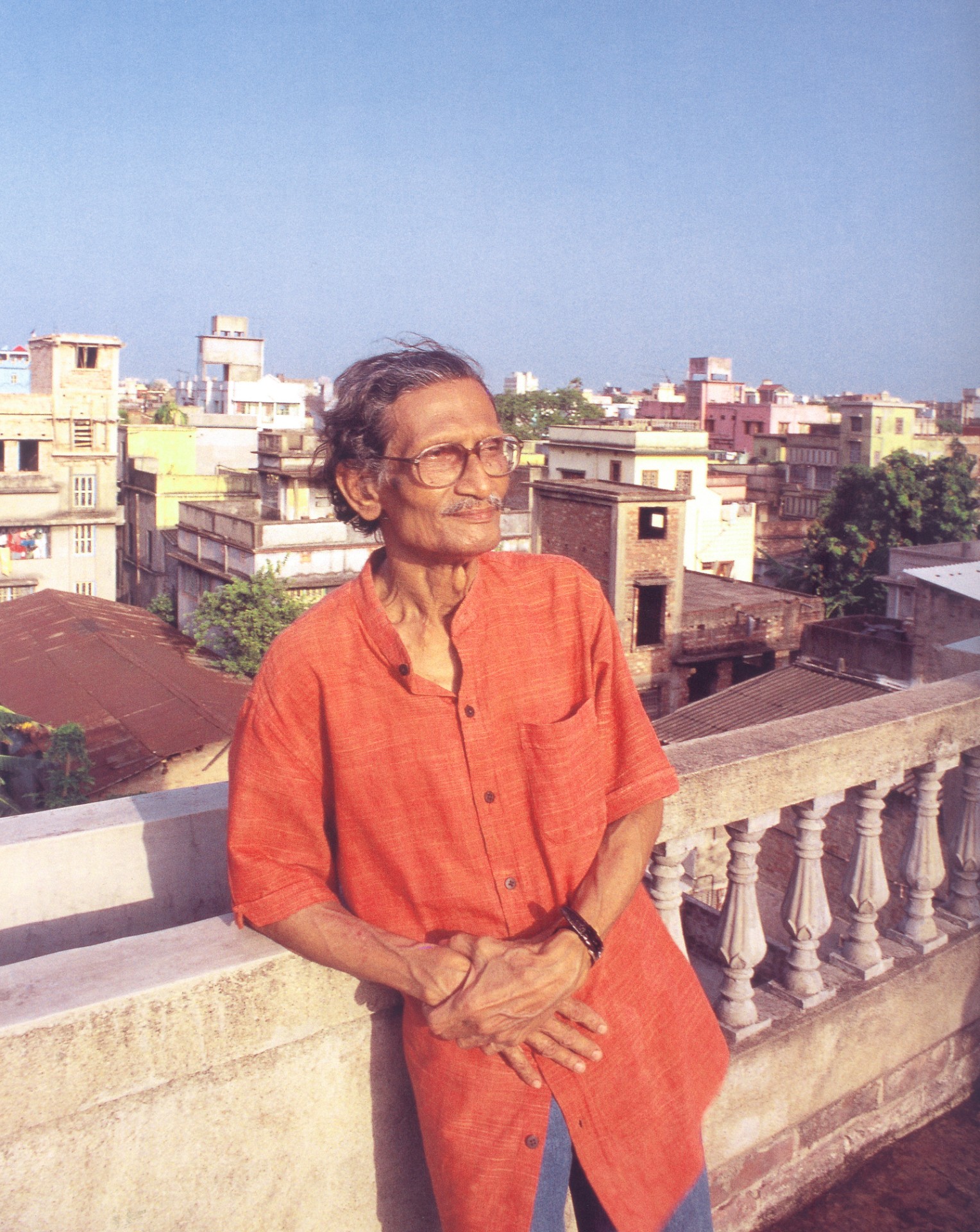 ---
---
Mondal's art echoed his life. It appears harsh, both in its theme and technique. The canvases resemble the tortured figures, as paint is scratched away to reveal inner layers. The imagery of the "naked king" speaks volume of the trauma faced by society, as much as being an allegorical narrative about his own life.Emaciated with hunger, the king sits unclothed like a child (a resulting psychosis forced through physical and psychological bruising) on the floor.
Vincent van Gogh had written in a letter to his brother that he found his own painting, The Night Cafe, ugly because it used the colours green and red in unison. Rabin Mondal's entire artistic career has revolved around these two pigments, where he has utilised their apparent incompatibility to produce extremely striking images. The bloodiness of reds signify trauma while the putrid green become emblematic of the decaying morals of our society.
During his life, Rabin Mondal had exhibited throughout India, with a major retrospective named Kingdom of Exile being hosted by DAG in New Delhi in 2014. He was an elected member to the Lalit Kala Akademi from 1979 to 1983, and was awarded the Abanindra Puraskar by the West Bengal government in 2001.
A prolific modern Indian artist, Rabin Mondal breathed his last on Tuesday night. Known for his impactful paintings of suffering and moral corruption—often painted in jarring shades of reds and greens—Mondal used his art for protest.
Born in Howrah, West Bengal, in 1929, Mondal had a difficult upbringing amidst his family's failing finances. As a child, he witnessed the devastating effects of the 1943 Great Bengal Famine and the pre-Partition riots that ravaged the state. These incidents have since translated onto his canvases, mirroring the horror and suffering of the people.
Even though he joined an art course at the Government College of Art & Craft, Calcutta, in 1949, Mondal was forced to discontinue and seek employment to financially support his family. A natural-born painter, he carried on painting and exhibiting alongside different salaried jobs.
Rabin Mondal headlined his first solo exhibition in 1962, at the Academy of Fine Arts, Calcutta. In '64, he worked in a group of artists and exhibited at AIFACS at New Delhi. Following the success of the show, Mondal co-founded the "Calcutta Painters" group with fellow artists Bijan Choudhary, Nikhil Biswas, Prokash Karmakar, Bimal Banerjee and others.
Shatadeep Maitra works at DAG, New Delhi. He's worked on major shows including India's French Connection, M.V. Dhurandhar: The Romantic Realist and as coordinator for the Drishyakala Red Fort museum