A trip down the memory lane
Before you tune into MTV Video Music Awards on Monday, here are six memorable moments from the past decade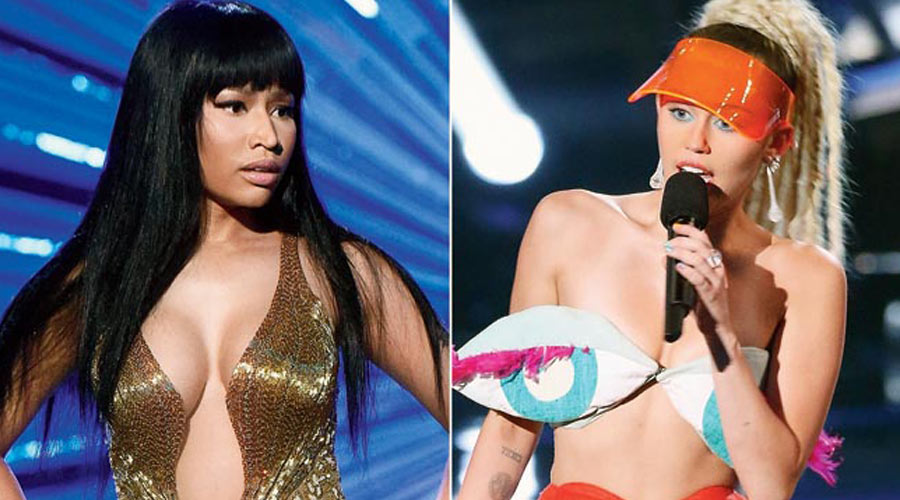 Sourced by the correspondent
---
Published 11.09.21, 12:20 AM
|
---
Food for feud: This was 2015 and at the centre of the storm were Nicki Minaj and Miley Cyrus. Nicki received her award for best hip-hop video for Anaconda and after delivering her speech she turned to Cyrus, who was the host that year, and said: "Back to this b***h that had a lot to say about me the other day in the press; Miley, what's good?" Cyrus didn't back down and said: "Hey, we're all in this industry, we all do interviews and we all know how they manipulate s**t; Nicki, congrat-f***ing-lations." The feud dates back to Halloween 2012 when Cyrus dressed up as Nicki Minaj uploaded a caption on social media with not such nice words.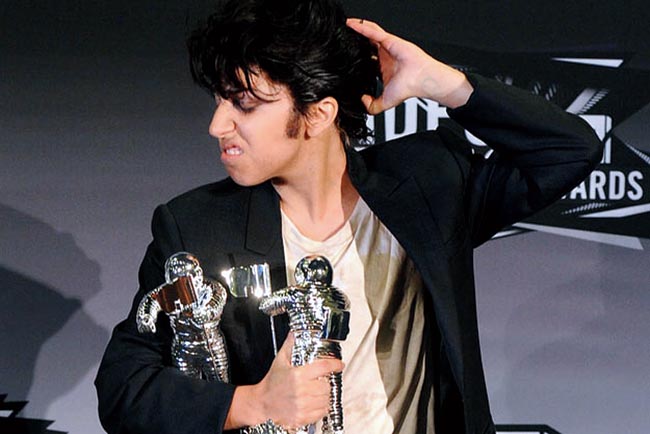 Alter ego: Where there is drama, there is Gaga. If Little Monsters have followed Lady Gaga's Born This Way album, they would know that Joe Calderone is a character featured in You and I, played by Gaga. And what did the Rain On Me singer do during the 2011 MTV VMAs? Dress up as Joe Calderone of course! From the time she (or he) entered the award show, she kept her character in check. From being flirty with Britney Spears, to answering questions on the red carpet with sass. Throughout the ceremony she kept a whisky glass handy, drinking like men do. She even performed You and I in an aggressive manner.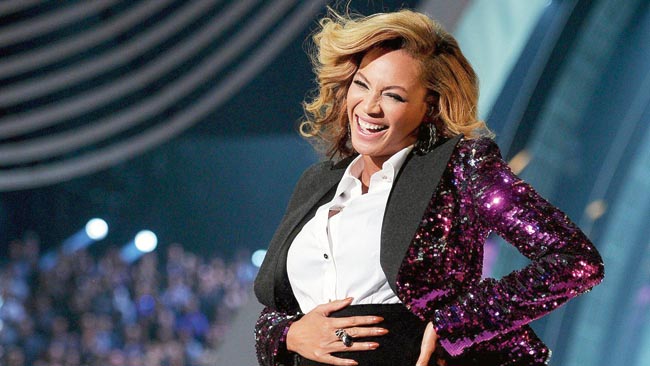 Mini Beyonce: Beyonce always does it in style. In 2011, she was all set to perform Love On Top, dressed in a purple sequined blazer and black pants. The performance started, Queen B rocked her mike but with limited movements. Who cares? It's Beyonce! Adele, Lady Gaga and Kanye West were seen having a ball of a time in the audience not knowing what was coming up at the end of the performance. She winded up her performance by standing on the middle of the stage, unbuttoning her blazer and did a stomach rub, revealing that she was pregnant and months later Blue Ivy was born. #MicDrop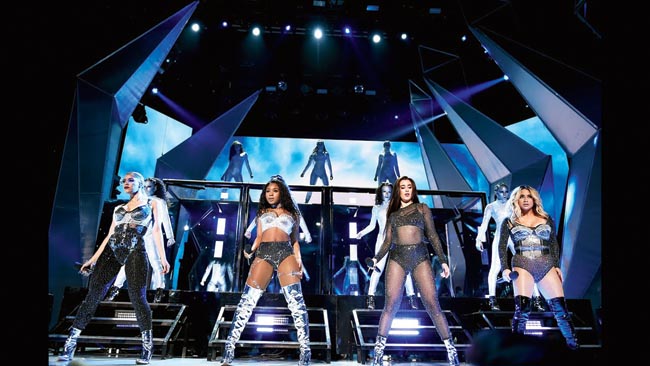 A petty move: The girl band Fifth Harmony always appeared to be a picture of, well, harmony. Ally Brooke, Normani, Dinah Jane, Lauren Jauregui and Camila Cabello appeared in-sync, until Cabello walk away in 2016. How did the band take it? During their VMA performance in 2017, five girls appeared wearing hooded jackets but just before the hoods came off, one of the "members" was pulled off the stage. And then started the performance of Angle. Talk about throwing shade! Blast from the past: In 2013, Justin Timberlake was awarded the Michael Jackson Video Vanguard Award. Instead of a speech, he started performing all the way from backstage and delivered Sexy Back, My Love and a few more hits. And then everything went dark for a few moments and rotating lights were seen. Timberlake was still on stage and there were four others. Who could they be? NSYNC. And they offered a medley of Girlfriend and Bye Bye Bye. BFFs Taylor Swift and Selena Gomez were seen having a blast in the audience.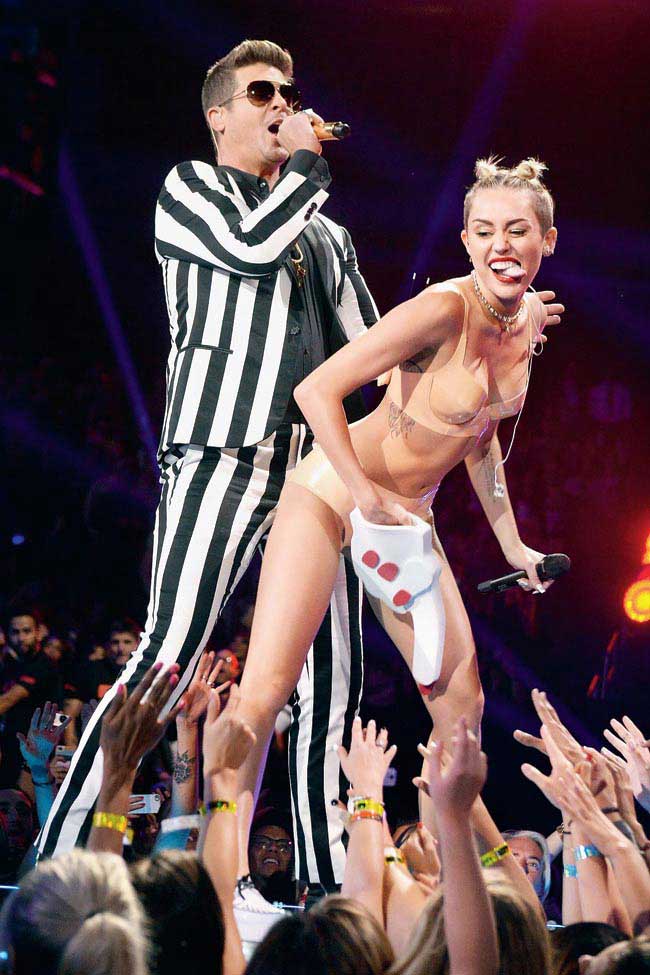 A hot mess: It was the moment when Miley Cyrus's career took a new turn and so did Robin Thicke's but for a different reason. Leaving her Hannah Montana character aside, she joined Thicke for a medley of We Can't Stop and Blurred Lines but it will be the twerking and a mess of a performance that night will be remembered for. From that moment on, Cyrus's career has been flying high and Thicke is now a blur on the music scene.