100 years of Hermes with Christie's Lucile Andreani
Hermes — and especially the handbag category — is the "only" female-centric collecting category in the world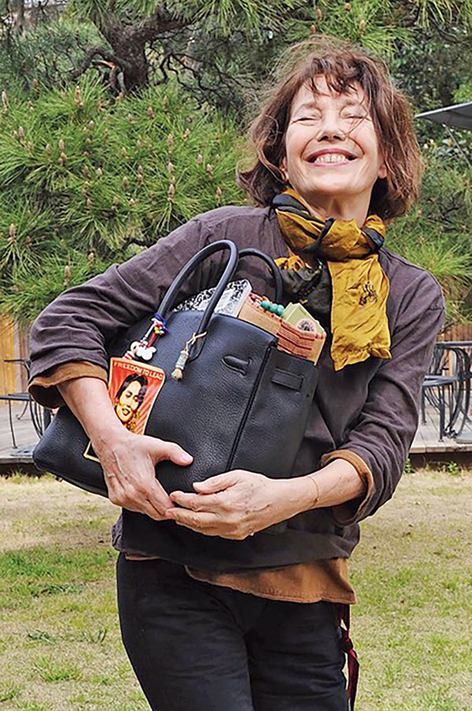 Jane Birkin holding on to a Birkin — the iconic Hermes design named after her
Sourced by the Telegraph
---
Published 06.05.20, 01:27 PM
|
---
On the afternoon of April 23, British auction house Christie's handbag specialist Lucile Andreani took a handful of journalists through a Zoom talk pivoted around the 100 years of French luxury fashion brand Hermes's handbags — from the iconic Kelly to the coveted Birkin.
According to Andreani, Hermes — and especially the handbag category — is the "only" female-centric collecting category in the world, with the Parisian fashion brand making up an integral part of Christie's collectibles due to their range of iconic and historic (thus collectible) handbags, including the 2017 worldwide record-holder for 'the most expensive bag sold at auction' at an astounding $386,000 for the 2011 matte white Himalaya Niloticus Crocodile Diamond Birkin 30 (with 18 karat white gold and diamond harbour). The first ever Hermes accessories collection came in 1920. Later, in 1935, the brand launched its maiden iconic design titled the Sac a Depeches, which was made famous by Grace Kelly in Alfred Hitchcock's To Catch A Thief. This eventually got renamed as the Kelly bag due to the actor's sustained loyalty to this design over the years, even after she became part of the royal family of Monaco.
Jackie Kennedy Onassis's favoured Constance shoulder bag was created in 1959 while arguably the most popular luxury handbag design, the Birkin, was introduced to the public in 1987, four years after the chance meeting of Jane Birkin and Hermes group chairman Jean-Louis Dumas on a plane from Paris to London.
This trinity of iconic designs with its own legion of loyalists has sustained Hermes as one of the market leaders in the category of luxury handbags over the years.
But Hermes has also adapted its classics by inventive collaborations and a twist on classic designs in the form of collections such as the Hermes So-Black, designed by Jean Paul Gaultier and the Picnic Collection.
"I credit this to the workmanship of each Hermes handbag that takes up to 40 hours for a craftsman to produce by hand and the superior quality of the products produced in very limited quantities that make it an investment," said Andreani.
The timing of this session begged the question about the future of interest and investment in such luxury products, to which Andreani answered: "The times are difficult, but I would like to say that interest in classic designs will continue due to the buyer's perception of it as an investment."