With the spread of coronavirus, global recession pointers emerge
State Bank of Vietnam offers interest relief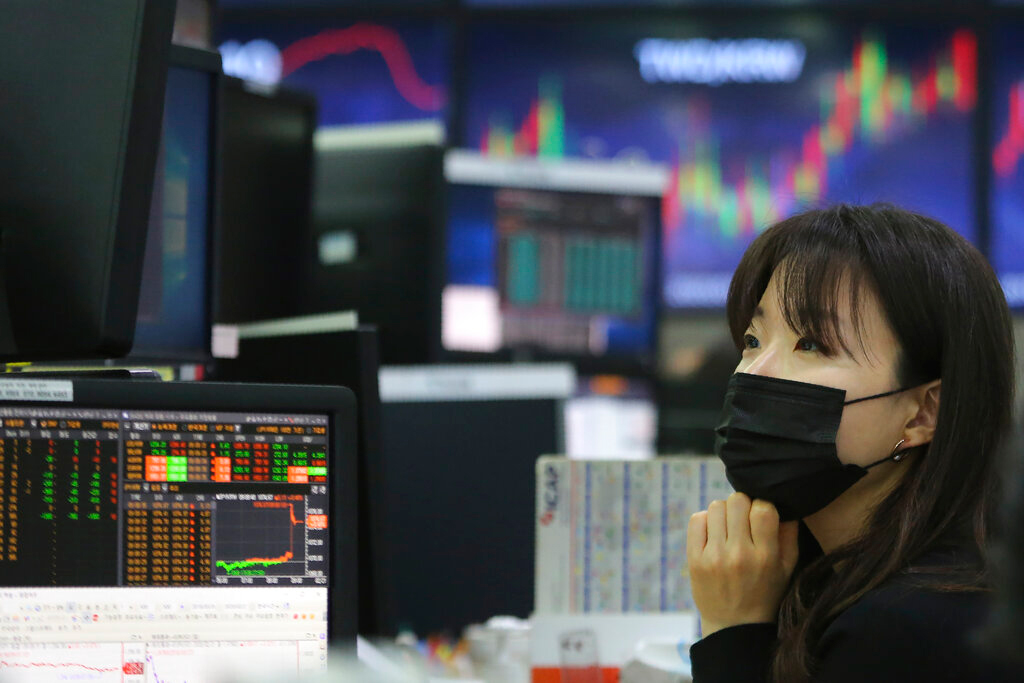 ---
---
Early signs of a global recession sprang up across the globe on Monday with the spread of the coronavirus outside China driving fears of a pandemic with deaths reported from far-flung Italy, Iran and South Korea, besides China.
US stock index futures tumbled on Monday as investors scurried to safe haven assets. Gold rose to a seven-year high and the inversion between 3-month and 10-year treasury yields deepened. An inversion of the curve is a classic foreteller of recession.
Vietnam's central bank on Monday ordered commercial banks to eliminate, cut or delay interest payments on loans to companies facing losses because of the coronavirus outbreak. "The order applies to all payments due January 23 to March 30," the State Bank of Vietnam (SBV) said on its website. Commercial banks have to assess losses the companies are enduring since the outbreak and ensure to maintain creditworthiness for future loans, it added.
Italy's borrowing costs jumped on Monday and the German bond yield curve was back in the negative territory after the virus spread to Italy, increasing concern over the outlook for the euro zone economy. The euro dropped back to $1.08 on Monday and the Australian dollar tumbled to an 11-year low.
The safe-haven Japanese yen and Swiss franc gained, but not by much — underlining how the dollar had become the currency of choice because the US economy is viewed as better sheltered if the virus hits global growth.
Even before Hanoi pressed the trigger, the finance ministers of the G20 group flashed warning signals at their conclave on Sunday in Riyadh. The ministers from the world's 20 largest economies said they would keep a watch on the fast-spreading outbreak but stopped short of identifying it as a downside risk to the global economy.
US treasury secretary Steven Mnuchin said he did not expect coronavirus to have a material impact on the Phase 1 US-China trade deal, although that could change as more data become available.
Mnuchin cautioned against jumping to conclusions about the impact of what he called a "human tragedy" on the global economy, or on companies' supply chain decisions, saying it was simply too soon to know.
The disruption caused by the virus will affect the US economy, but the magnitude of the hit remains uncertain, a White House economist said Monday. "The real threat is obviously the coronavirus. We don't know yet, but we're taking a wait and see approach," said Tomas Philipson, acting director of the White House Council of Economic Advisors.