Vodafone Idea loss widens to Rs 7230 crore
The company says it has continued network capacity expansion supported by spectrum refarming and network upgrade to 4G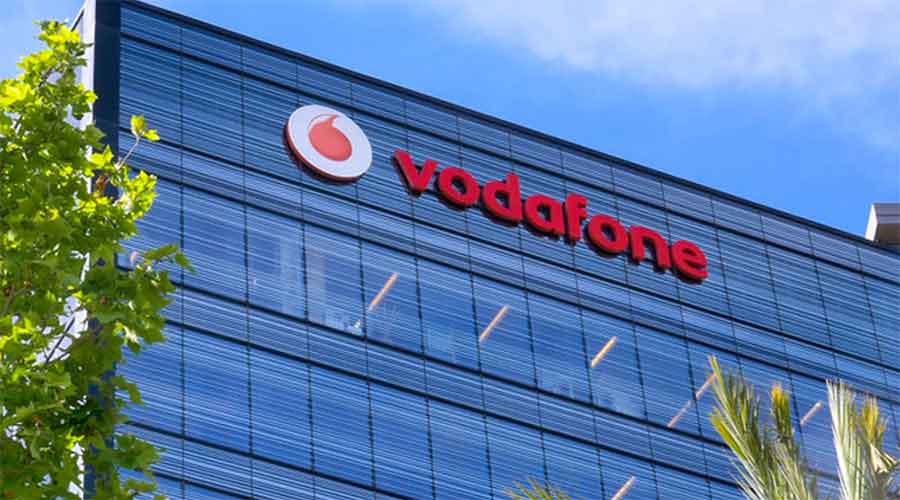 Revenue from operations falls 11 per cent to Rs 9,717 crore against Rs 10,894 crore in the same period last year.
File Photo
---
Published 22.01.22, 01:45 AM
|
---
Cash-strapped Vodafone Idea's net loss widened to Rs 7,230 crore for the December quarter from Rs 7,132 crore in the September quarter and Rs 4,532 crore in the year-ago period. Revenue from operations fell 11 per cent to Rs 9,717 crore against Rs 10,894 crore in the same period last year.
Average revenue per user (ARPU) per month during the quarter stood at Rs 115 against Rs 109 in the prior quarter, a quarter-on-quarter increase of 5.2 per cent.
On Friday, Vodafone Idea's scrip closed down 1.2 per centlower at Rs 11.90 on the BSE. "We are pleased to announce the second consecutive quarter of revenue growth driven by several tariff interventions taken in the last few months.
"While the overall subscriber base has declined as a result of the tariff interventions, the 4G subscriber base remained resilient on the back of superior data and voice experience offered by Vi GIGAnet," Ravinder Takkar, MD & CEO, Vodafone Idea, said.
"We remain focused on executing our strategy to improve our competitive position and win in the marketplace. Separately, we have opted for upfront conversion of interest arising from deferment of spectrum and AGR dues into equity," Takkar said.
The company said it has continued network capacity expansion supported by spectrum refarming and network upgrade to 4G. It claimed to have achieved 90 per cent of targeted opex savings on run rate basis in Q3FY22 against Rs 4000 crore annualised opex savings target.
The total gross debt for the company (excluding lease liabilities and including interest accrued but not due) as of December 31, 2021 stood at Rs 198,980 crore, comprising of deferred spectrum payment obligations of Rs 111,300 crore and AGR liability of Rs 64,620 crore that are due to the government, and debt from banks and financial institutions of Rs 23,060 crore. Cash and cash equivalents were Rs 1,500 crore and net debt stood at Rs 197,480 crore.
The 4G subscriber base continued to grow and with 0.8 million customers added in Q3, 4G base now stands at 117.0 million. Subscriber churn increased to 3.4% in Q3FY22 vs 2.9% in Q2FY22. Data usage per 4G subscriber is now at 14 GB/month vs 12 GB/month a year ago," the telco said in a stock exchange filing.