US President Biden understands first-hand impact layoffs can have on family: White House
The remarks came amid massive job cuts in major tech companies like Google, Amazon, Microsoft and Facebook that have rendered many Indian-American IT professionals jobless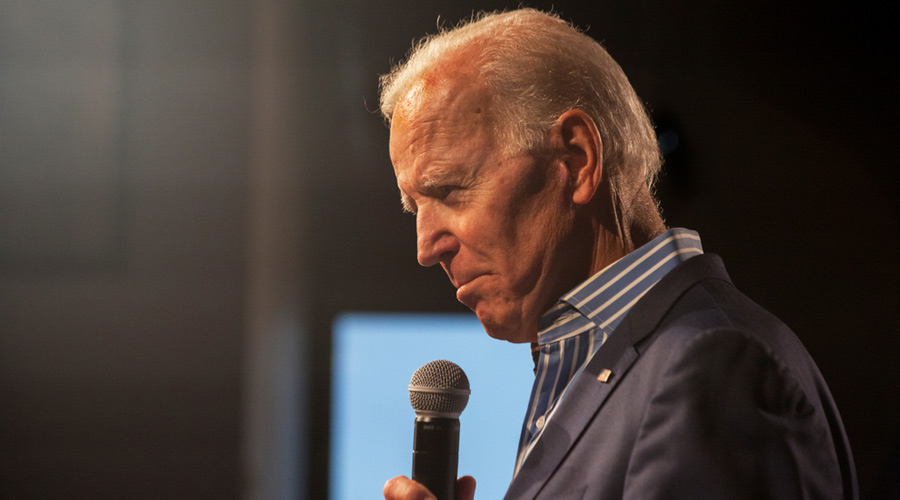 Jean-Pierre assured that President Biden would do everything to make sure the US economy works for everyone.
Shutterstock
---
Washington
|
Published 25.01.23, 09:25 AM
|
---
US President Joe Biden understands first-hand the crushing impact losing a job can have on a family, the White House has said, amid the massive layoffs by major tech companies like Google, Amazon, Microsoft and Facebook that have rendered thousands of Indian-American IT professionals jobless.
On January 20, Google axed 12,000 jobs across the globe, its CEO Sundar Pichai announced, becoming the latest tech giant after Microsoft, Facebook and Amazon to retrench staff en mass amid the global economic downturn.
Last week, Microsoft announced 10,000 job cuts, or nearly 5 per cent of its workforce.
Amazon was also cutting 18,000 jobs, and Facebook parent Meta was trimming 11,000 positions.
The bloodbath in the tech sector that began last year is continuing into 2023.
"The President understands first-hand how the impact of losing a job can have on a family. He understands that very personally," White House Press Secretary Karine Jean-Pierre told reporters at her daily news conference on Tuesday, when asked about the layoffs by tech companies.
Jean-Pierre assured that President Biden would do everything to make sure the US economy works for everyone.
"He's (Biden) is going to do everything that he can to make sure this is an economy that works for everyone, that works from the bottom up, middle out, and that's what you've seen from his economic plans," she said.
Jean-Pierre said the layoffs notwithstanding, unemployment rates were plummeting in the US, a testament to the steps taken by the Biden administration to resurrect the economy.
"When you look at the CPI data, you look at PPI. And so more broadly, again, when it comes to the economy, layoffs remain near record lows according to job opening data. I'm just not going to get into specifics or why this is happening. This is something for individual companies to speak about. I can speak of how the economy has actually been more stable and steady because of the President's actions," she said.
Digital consumption soared during the years of the pandemic, prompting tech companies to diversify portfolios and scale up hiring.
But as consumers cut back on their digital footprint as normalcy returned after the pandemic, tech companies were forced to restructure and cut costs.
Thousands of Indian IT professionals in the US, who have lost their jobs due to the series of recent layoffs are now struggling to find new employment within the stipulated period under their work visas following the termination of their employment to stay in the country.
Jean-Pierre, however, refrained from commenting on the difficulties being faced by IT professionals who are not getting an extension of their H-1B visas.
The H-1B visa is a non-immigrant visa that allows US companies to employ foreign workers in speciality occupations that require theoretical or technical expertise.
Indians make up a large proportion of the recipients of H-1B and other work visas granted to skilled foreign workers, many in the tech industry.
Meanwhile, Foundation for India and Indian Diaspora Studies (FIIDS) on Tuesday urged President Biden, the members of Congress, the Senate and the United States Citizenship and Immigration Services to extend H1B and L1/5 grace periods.
"With massive layoffs in the tech industry, January 2023 has been brutal for professionals. Many talented folks have lost jobs. As the tech industry is dominated by Indian immigrants, they are highest among those impacted. The laid off H1B holders need to find an H1B sponsoring job in 60 days or leave within 10 days after becoming out of status," it said.
FIIDS also appealed "to sympathetically consider the impact of the families on humanitarian grounds and extend the two months grace period to at least to six months and the 10 days grace period to at least two months." 
Except for the headline, this story has not been edited by The Telegraph Online staff and has been published from a syndicated feed.