US Federal Reserve floats paper on digital currency
'We look forward to engaging with the public, elected representatives, and a broad range of stakeholders'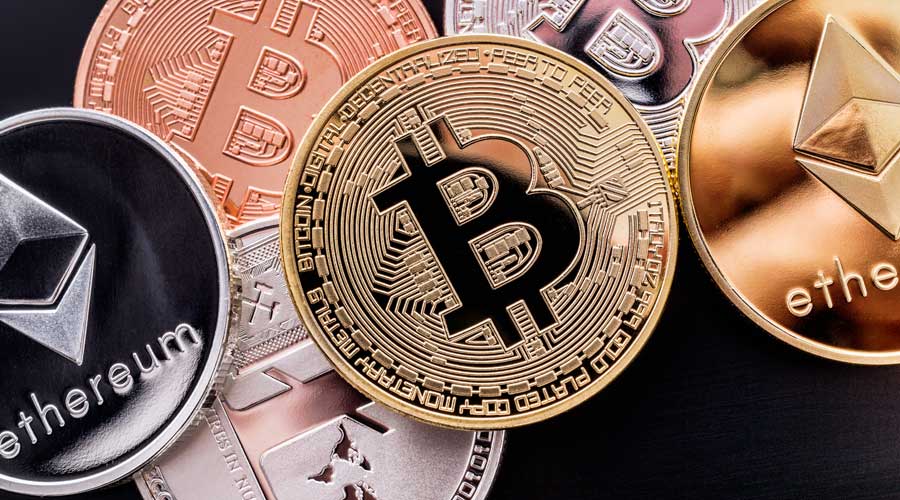 Representational Image.
File Photo
---
Mumbai
|
Published 22.01.22, 01:24 AM
|
---
The US Federal Reserve has for the first time launched a period of debate and public comment on the introduction of a central bank digital currency, as it seeks to keep pace with global financial innovation and maintain the supremacy of the dollar.
After months of anticipation, the Fed on Thursday released a lengthy discussion paper that will serve as the basis of what is expected to be a heated and consequential debate at the heart of the central bank in the coming months — though it made clear it did not "favour any policy outcome" at this point.
The Fed has asked for public comments on a potential central bank digital currency (CBDC) over the next 120 days. "We look forward to engaging with the public, elected representatives, and a broad range of stakeholders as we examine the positives and negatives of a central bank digital currency in the United States," Jay Powell, Fed chair, said in a statement.
The paper says the digital dollar holds out the promise of swifter payment options to Americans but is weighed down by financial stability and privacy concerns. The US Central Bank has not taken a position either way but the move comes at a time a number of countries including India are weighing the option of central bank digital currency.
The RBI has been far more gung-ho about a digital rupee than the US Fed has been about a digital dollar.
Russia ban
Meanwhile, Russia's central bank on Thursday proposed banning the use and mining of cryptocurrencies on Russian territory, citing threats to financial stability, citizens' wellbeing and its monetary policy sovereignty.
In a report published on Thursday, the central bank said speculative demand primarily determined cryptocurrencies' rapid growth and that they carried characteristics of a financial pyramid, warning of potential bubbles in the market, threatening financial stability and citizens.
Bitcoins crash
Bitcoin crashed 7.4 per cent to $38,261 on Friday as investors pressed the exit button in a market trying to fathom out the consequences of global inflation and anticipated tightening by central banks Bitcoin has fallen 40 per cent from its November peak of $69,000.
In rupee terms, Bitcoin fell 4.02 percent to trade at Rs 32,27,000 while Ethereum fell 5.43 percent to Rs 2,36,441.40.
Unlike in previous case, Indian investors did not buy in dips as the crypto exchanges saw less action than before.
(With inputs from NYTNS and Reuters)