Union cabinet approves refund scheme for exporters
The scheme, announced in the budget, will cost the government Rs 50,000 crore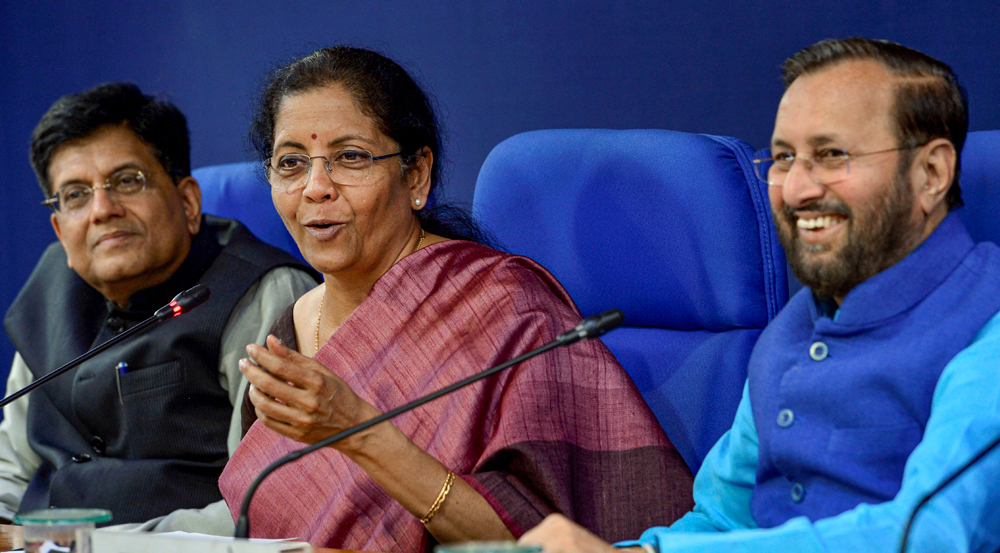 ---
---
The Union cabinet on Friday has approved a duty refund scheme for exporters that will replace the merchandise export incentive scheme(MEIS), which is not compliant with WTO rules.
Under the Remission of Duties and Taxes on Exported Products (RoDTEP) scheme, the government will reimburse taxes and duties, which were not refunded previously.
Commerce minister Piyush Goyal said the government will reimburse taxes such as duty on power charges; VAT on fuel in transportation, farm sector, captive power generation; mandi tax; stamp duty on export documents; CGST and compensation cess on coal in power production; and central excise duty on fuel used in transportation.
The scheme, announced in the budget, will cost the government Rs 50,000 crore.
Sectors and products under RoDTEP scheme will be notified in a phased manner and the MEIS benefits for those sectors and items will be withdrawn, the minister said.It is proposed to digitally refund to exporters, duties and taxes levied at the Centre, state and local levels.
Goyal said duties not refunded in any other scheme will be refunded under this new scheme, which will be rolled out soon by the department of revenue.
These measures are compliant with the WTO (World Trade Organisation) norms. India is a member of WTO, which frames norms for global trade, since 1995.
The move assumes significance as a WTO dispute resolution panel has ruled that MEIS was not in compliance with the global trade norms.
Under the WTO rules, certain duties like state taxes on power, oil, water, and education cess are allowed to be refunded. Further, the commerce minister said as India has graduated from the category of the least developed countries, it cannot give subsidies for exports.
Prop for urea
The government on Friday decided to provide an additional fixed cost of Rs 350 per tonne to 30 urea manufacturing units to boost domestic production and reduce imports.
The Centre fixes the maximum retail price (MRP) of urea. The difference between the cost of production and selling price is reimbursed to manufacturers. India's domestic production of urea is around 25 million tonnes.
Exports rise
Exports rose for the first time in seven months in February, growing 2.91 per cent to $27.65 billion (about Rs 1.97 lakh crore) on account of a growth in shipments in sectors such as petroleum, engineering and chemicals. Trade deficit marginally widened to $9.85 billion from $9.72 billion in February 2019.