Budget expected to focus on bettering manufacturing chain and raising exports
The pandemic has provided the Centre an opportunity to attract global manufacturers and make the country a manufacturing hub emerging as an alternative to China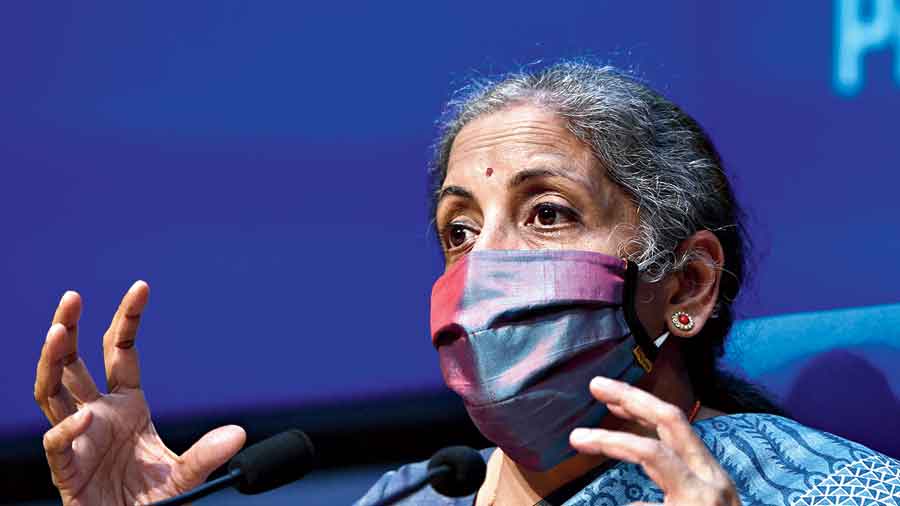 ---
---
The budget is expected to unveil more measures to build India as a hub in the global manufacturing chain and raise exports to increase the country's share in global trade to 5 per cent by 2025 from 1.67 per cent now.
The pandemic has provided the Centre an opportunity to attract global manufacturers and make the country a manufacturing hub emerging as an alternative to China.
Officials said the budget could have policies on how the country could participate in a big way in the global value chains.
The government has announced production-linked incentive schemes for several sectors, but have not finalised the details for many sectors. Sources said the finance ministry is in discussions with the concerned ministries on the details, while more sectors would get the production incentives.
Finance minister Nirmala Sitharaman will also announce measures to strengthen the trade infrastructure, steps to boost the export of goods as well as reduce the cost of export credits.
A taskforce under commerce ministry could be set up to identify the global value chain opportunities in consultation with the industry. The task force will announce policies targeted at attracting investments, both domestic and foreign investments, in the key areas.
Federation of Indian Export Organisations (FIEO) president Sharad Kumar Saraf said the government should introduce a "Double Tax Deduction Scheme" which would allow exporters to deduct against their taxable income. "A ceiling of $5,00,000 may be put under the scheme so that the investment and tax deduction are limited."
He added the marketing support under the Market Access Initiative of the Ministry of Commerce is "very" small and there is a need to create an Export Development Fund with a corpus of 0.5 per cent of the country's exports to help MSMEs.
Saraf said Indian companies winning contracts in India under a global tender may be accorded deemed exports status, since they substitute direct import which would have taken place if the contract had been won by a foreign supplier.
"Deemed export status would enhance the competitiveness of Indian industry vis-a-vis foreign suppliers as the former would enjoy certain tax-related benefits," Saraf said.
Industry association CII said the government should extend trade infrastructure for export schemes (TIES) for another 3 years and should consider creating 5-10 exclusive Manufacturing Zones/clusters for exports in sectors such as textiles, leather, gems & jewellery and toys.
These Manufacturing Economic Zones for Exports would be able to attract export oriented FDI and domestic investments, where globally competitive policies and infrastructure would be provided.