UK and Germany flag concerns about Deocha-Pachami coal block
Earlier this month, the Bengal government announced a rehabilitation package for purchasing land as a precursor to start mining from the block in Birbhum district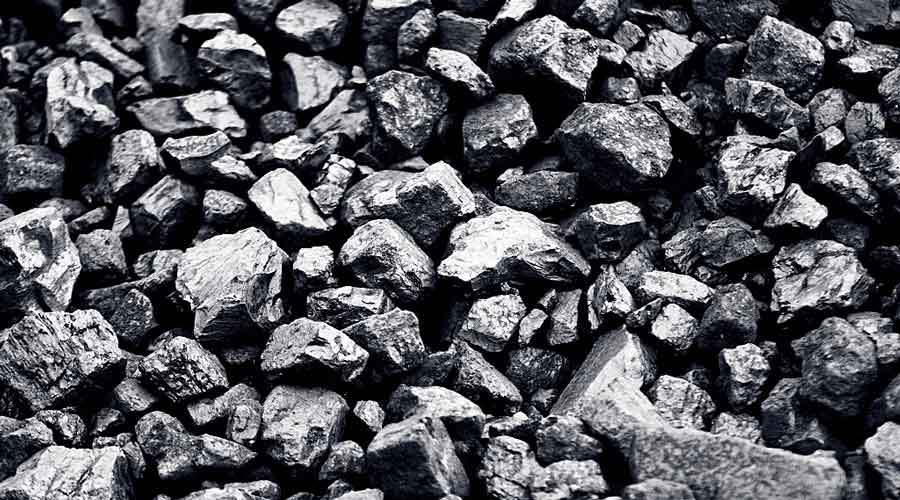 Representational image.
File photo
---
Calcutta
|
Published 24.11.21, 03:03 AM
|
---
The United Kingdom and Germany have flagged concerns about the development of the Deocha-Pachami coal block amidst a global effort to transition from fossil fuels in the wake of the unfolding climate crisis.
Earlier this month, the Bengal government announced a rehabilitation package for purchasing land as a precursor to start mining from the block in Birbhum district. Allotted to a state-run power producer, the mine is said to have 2.1 billion tonnes of coal, which can potentially meet Bengal's requirement of electricity for years.
The announcement of the Rs 35,000 crore project coincided with the COP26 meet in Glasgow, Scotland, where nations sought to create a roadmap to move away from fossil fuels such as coal. India, however, stood firm on the use of coal, committing to 'phase down' use of coal instead of 'phase out'.
"We read over the last few weeks about Bengal's plans to develop what is believed to be the world's second largest coal mine, which makes (us) slightly uncomfortable. It was something we did not really discuss in COP26," Nick Low, British deputy high commissioner in Calcutta, said.
He was speaking at a Ficci meeting where the consular corps of the city, including the US and French, were present to hear Rajiva Sinha, chairman of West Bengal Industrial Development Corporation.
"I don't expect you (Sinha) to answer but it would be really useful if there is a presentation on that specific project, because I think there will be lot of interest as we try to transition to an economy away from fossil fuels... to hear  what the plans are," Low said.
The German consul general in Calcutta Manfred Auster said: "I share Nik's concern about the exploitation of fossil fuels and we are looking forward to see what can be done to develop in a sustainable and green way."
"My sense is that my new government ... will be putting more emphasis on the environment and the fight against the climate crisis. Therefore, I guess all sectors that will help overcome that crisis are those that we should try to attract in Bengal for various reasons," the German consul said.
Australia, however, appeared to have a different opinion. Rowan Ainsworth, consul general of Australia said: "Half the relationship we have with India is from Australian mining companies because we are a big mining country. We have a lot of companies that support that sector which has a high technology in terms of meeting environmental requirements and that is an area that we are working on with India."
In his closing remarks, Sinha reminded that COP 26 could not come to a conclusion on fossil fuels.
"We are waiting and watching to see as to what is happening," Sinha said.
Perception
Diplomats present at the meeting urged the Bengal government to address the negative perception the state has about industry and business climate. Japan's consul general Nakamura Yukata reminded that there is competition among states to attract industry.
While Sinha explained Bengal's investment over last 10 years in social sector, which has created a conducive business environment, Japanese consul said he would like to hear more on what the state would like to do for industry.