Toyota Kirloskar Motor launches compact SUV Urban Cruiser
Price tag of Rs 8.4 lakh to Rs 11.30 lakh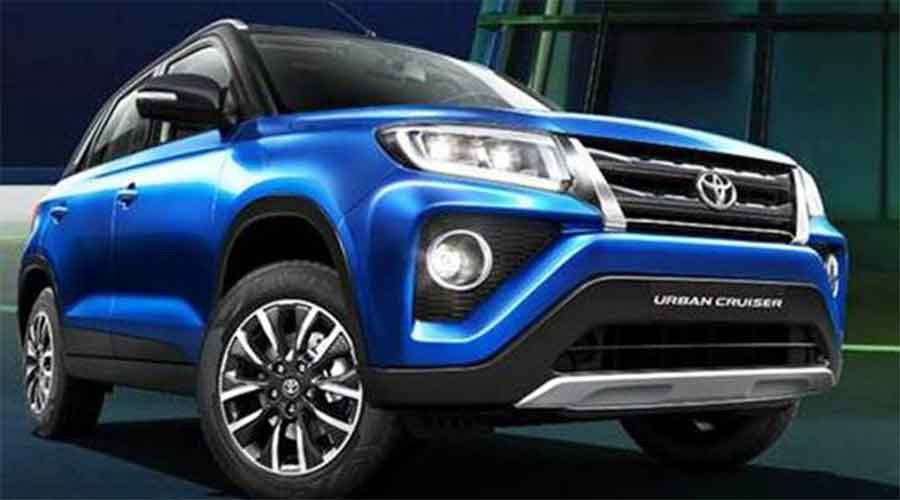 ---
|
Calcutta
|
Published 24.09.20, 04:49 AM
---
Toyota Kirloskar Motor (TKM) plans to cater to the lower segment of the market with its cross-badged products from Suzuki, Naveen Soni, senior vice-president (sales and service), said at the launch of compact SUV Urban Cruiser — the second product from the Suzuki-Toyota alliance.
"The compact SUV segment is an important one for us. From 1 per cent of the total automobile market, it now comprises 14 per cent," said Tadashi Asazuma, vice-president, sales and marketing, TKM.
The Urban Cruiser sports a price tag of Rs 8.4 lakh to Rs 11.30 lakh.
Taxation worries
Toyota Kirloskar Motor managing director Masakazu Yoshimura on Wednesday said taxation and regulation need to run parallel and if they go in opposite directions it would be difficult to create demand.
Fresh investments are not feasible with frequent change in policies, he added.
The company said India remains an important market from a strategy point of view but bringing in new models would depend on demand.
Scrappage policy
Mercedes Benz India wants the government to implement the promised policies on scrappage and capital expenditure on infrastructure.
Reacting to the finance ministry's advice to cut back on royalties paid to parents, Mercedes Benz India sales director Santosh Iyer said: "We have very miniscule amounts that go out as royalties."
"We have invested Rs 2200 crore here. All we ask for is a consistent policy that will help us to do business in the long run."