Tea Board brews turnaround plan
Tea board draws up measures to improve the quality of tea produced in India in 2-3 years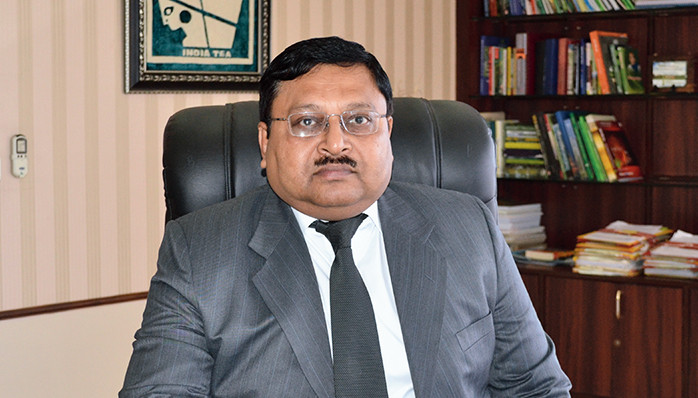 ---
Calcutta
|
Published 08.07.19, 08:15 PM
|
---
The Tea Board is coming up with various measures to support the failing industry, including price cushion, a new revenue stream and cost-cutting strategies.
The board is going to announce a minimum selling price for south Indian and north Indian teas to protect the margins of the industry. The price for the south Indian tea has been kept at Rs 60 per kg, while the rate for the north Indian variety is up for discussions.
"Don't think it (minimum price for north Indian tea) will be less than Rs 90-100 a kg," Arun K. Ray, deputy chairman of the Tea Board, said.
The price is being fixed keeping in mind that it would not be possible to produce tea fit for consumption and as per the food regulator's safety standards below a certain cost, Ray explained.
A minimum price will not only assure a floor price for the producers but also prevent bad quality tea from flooding the market and depress the prices.
The measures are in line with the board's effort to improve the quality of tea produced in India in 2-3 years. A good quality tea requires high "fine leaf count", which refers to two leaves and a bud.
The spurt in production, especially from small growers, has led to supply outstripping demand and also lowered the quality available in the market. India produced 1,300 million kg last year.
Waste export
The board is considering allowing tea waste to be exported, which will open up a new revenue stream for the garden owners. Tea waste is often used as a raw material to manufacture instant tea.
Ray said waste export could easily add another 10-20 million kg to the overall export of the commodity. The Tea Board has set a target of exporting 260 million kg from India this year.
The board believes the move will add to the revenue option of the growers battling squeezed margin in the wake of a higher cost because of the wage hike and flat prices e-auction cost
The Tea Board is also trying to reduce the cost structure of selling tea through e-auctions by implementing the recommendations of IIM Bangalore at its auction centres.
The new system will allow more buyers to participate in the auction.
It has given permission to NSEIT and mjunction — the two licensees to run e-auction in India where 50 per cent of the tea is sold — to develop a platform to sell directly to the consumers. The system may be developed in a year.