Tata Steel Group net profit tumbles 21 per cent to Rs 7,714 crore
Company describes first three months of the fiscal as 'challenging' as it had to negotiate a sudden imposition of an export duty and a cost spike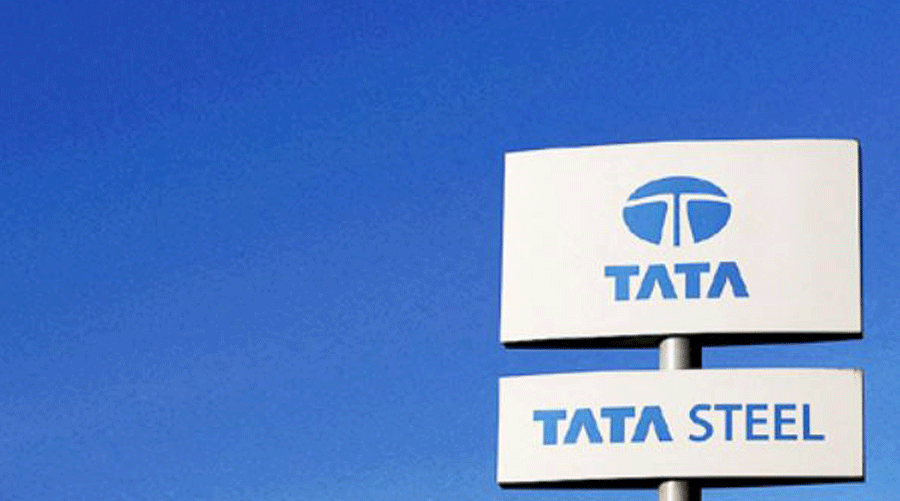 Representational image.
File photo
---
Calcutta
|
Published 26.07.22, 04:04 AM
|
---
A near four-times jump in the underlying profit of its European operations has helped Tata Steel Group to beat market estimates in the first quarter of the fiscal (April-June 2022), with profit declining 21 per cent to Rs 7,714 crore from Rs 9,768 crore on a consolidated basis over the same period last fiscal, despite a massive cost-push on account of the raw material, coking coal.
Total revenue from operation stood at Rs 63,430 crore in the first quarter, up 18.6 per on a consolidated basis, compared with Rs 53,465 crore a year ago, driven by higher realisation on a per tonne basis in India and Europe. Deliveries were down 7 per cent to 6.62 million tonnes (mt).
Earnings before interest, tax, depreciation and amortisation (EBIDTA) of the European business stood at Rs 6,037 crore, the highest ever on a quarterly basis, vis-avis Rs 1,533 crore a year ago, backed by long-term contract and enhanced product mix. The EBIDTA per tonne stood at £290.
In contrast, Tata Steel India, which includes Tata Steel Long Products, recorded a 39 per cent drop in adjusted EBIDTA to Rs 8,270 crore in the first quarter from Rs 13,595 crore a year ago.Raw material cost rose on a consolidated basis to Rs 31,319 crore in the first quarter compared with Rs 19,956 crore a year ago. The company described the first three months of the fiscal as ''challenging'' as it had to negotiate a sudden imposition of an export duty and a cost spike.
"Despite these multiple headwinds, Tata Steel has delivered a strong performance with an improvement in margins. Our strong marketing franchise and superior business model in India enabled us to successfully pivot and increase our domestic deliveries to counter the 15 per cent duty imposed on steel exports in the middle of the quarter," T.V. Narendran, CEO and MD, said.
The company's gross debt during the first quarter went up Rs 7,036 crore to Rs 82,597 crore as volatility in commodity prices drove an increase in working capital.
However, Tata Steel's executive director and group chief financial officer Koushik Chatterjee maintained that the company is committed to deleverage by $1 billion this fiscal.
"We expect that volatility in terms of steel price and input cost movement to continue in the next quarter but expect the spreads to stabilise in the second half of the year," Chatterjee said in a statement.
The company spent Rs2,725 crore on capital expenditure in line with the annual CAPEX guidance on the Kalinganagar expansion. The pellet plant at Kalinganagarwith a capacity of 6mt will be completed in the third quarter which will drive cost savings.
Stock split
Chatterjee said Tata Steel has received "necessary approvals" for its stock-split proposal that envisages a sub-divisionof equity shares having a face value of Rs 10 each.
"I am happy to report thatthe 1:10 stock split has receivedthe necessary approvals andthe company has set July 29 as the record date."