Tata Sons, Tata Investment Corporation intend to participate in TCS buyback offer
Company adds funds for implementation of repurchase which will be sourced out of its free reserves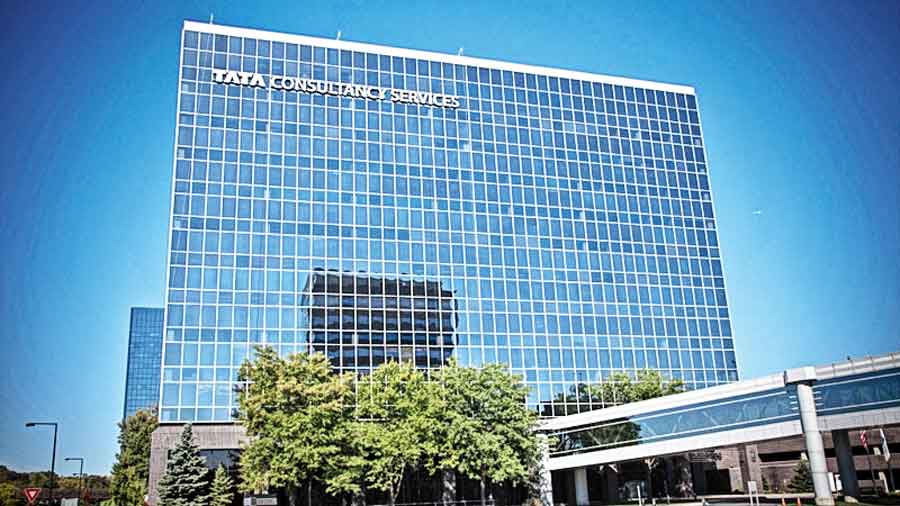 ---
Mumbai
|
Published 15.01.22, 03:52 AM
|
---
Tata Consultancy Services (TCS) on Friday disclosed that its promoters Tata Sons and Tata Investment Corporation Ltd (TICL) intend to participate in the proposed share buy-back.
India's largest IT services firm on Wednesday announced a Rs 18,000-crore share buyback programme.
The re-purchase will see TCS buying four crore shares at Rs 4,500 per share. Its share on Friday closed at Rs 3,969.25 — a gain of 1.84 per cent over its previous close on the BSE.
The company in its postal ballot notice to shareholders said both TCS and TICL intend to tender a part of their shares in the buy-back.
Tata Sons holds 266.91 crore shares in the firm, of which it is planning to tender over 2.88 crore shares.
TCIL, which holds over 10.23 lakh shares, is looking to tender 11,055 shares of the company.
At the buyback price of  Rs 4,500 per share, it will jointly yield Rs 12,993 crore. For the quarter ended December 31, 2021, the promoters holding in TCS stood at 72.19 per cent.
TCS is seeking shareholder approval for the proposed buyback through a special resolution by voting via electronic means.
The e-voting commenced on Friday and will end on February 12.
The buyback price represents a premium of 23.53 per cent and 25.03 per cent to the volume weighted average market price of the TCS shares on the BSE and the NSE, respectively, during the three months preceding January 7 when the company informed that it will convey a board meeting to consider the buyback proposal.
The company added funds for the implementation of the repurchase will be sourced out of its free reserves. The aggregate paid-up share capital and free reserves as on December 31, 2021 stood at Rs 85,599 crore and Rs 94,416 crore respectively. As per the current norms, funds deployed for the buyback cannot exceed 25 per cent of the aggregate fully paid-up share capital and free reserves of the company.
On Wednesday, TCS reported a 12.3 per cent growth in net profits for the quarter ended December 31, 2021. It posted a profit of Rs 9769 crore as against Rs 8701 crore in the same quarter of the previous year.