Tata Consultancy Services Rs 18,000-crore buyback offer draws huge response
According to data available on the stock exchanges, around 30,118,23,32 shares were tendered compared with the offer size of four crore shares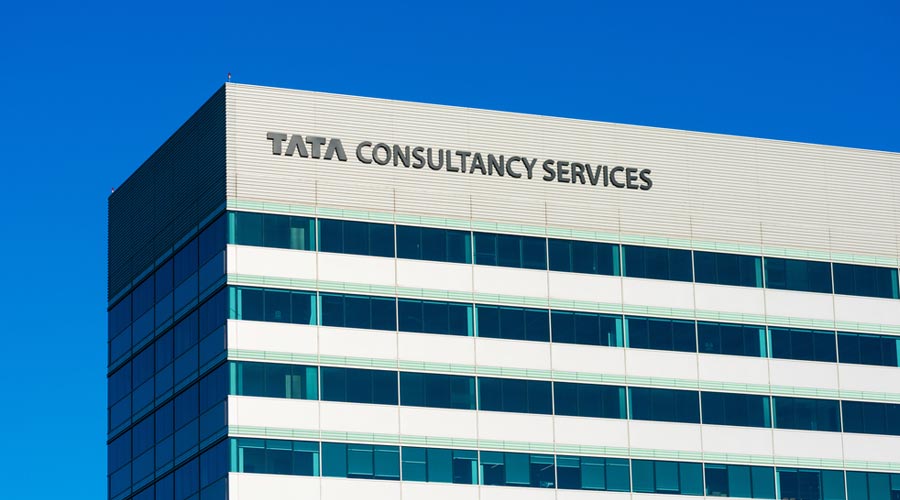 Representational image
Shutterstock
---
Mumbai
|
Published 24.03.22, 02:56 AM
|
---
The shareholders of Tata Consultancy Services (TCS) tendered more than 30 crore shares for buyback, which is 7.5 times more than the offer size. The Rs 18,000-crore buyback offer closed on Wednesday. 
According to data available on the stock exchanges, around 30,118,23,32 shares were tendered compared with the offer size of four crore shares. 
The board of TCS had approved the share re-purchase proposal at Rs 4,500 apiece in January. TCS had said parent Tata Sons, which holds about 266.91 crore shares, intends to tender 2.88 crore shares. Tata Investment Corporation Ltd, which holds 10.2 lakh shares, will offer 11,055 shares for the buyback. 
The two entities could earn about Rs 12,993.2 crore from the exercise at the offer price of Rs 4,500 a share. The promoter holding in TCS stood at 72.19 per cent for the quarter ended December 31, 2022.
While announcing the buyback, TCS said it would dig into its free reserves to fund the purchases. 
The aggregate paid-up share capital and free reserves as on December 31, 2021 stood at Rs 85,599 crore and Rs 94,416 crore, respectively. 
Funds deployed for the buyback cannot exceed 25 per cent of the aggregate fully paid-up share capital and free reserves of the company.
"The estimated acceptance ratio is 12 per cent, which indicates that if you request 100 shares, the corporation will consider around 12 shares for repurchase at the Rs 4,500 buyback price. Generally, IT giants kept on doing this in the past. This is the fourth buyback offer by TCS," said Anuj Gaur, director, IBBM (MM Securities) said. 
"If retailers have shares on or before the record date, they may be able to earn a 10-15 per cent return in two months." 
Earlier, companies used to focus more on dividends than buybacks. But the government has started charging a 30 per cent tax according to the slab on dividends, so companies have started giving benefits to their investors through buyback offers, Gaur  said.
In a buyback, a company acquires its own shares from the market, which are subsequently extinguished. It improves earnings per share and supports the share in poor market conditions and helps return surplus cash to shareholders.
Shares of TCS on Wednesday closed with marginal gains at Rs 3,708.25 in the BSE.
The Sensex, meanwhile, reversed its early gains to close lower by 304 points on Wednesday due to profit-taking in banking and financial stocks. The rupee pared initial gains to settle 24 paise lower at 76.42 against the dollar.
The 30-share BSE barometer opened higher and rose further to 58416.56 in line with gains in Asian shares. However, profit-taking by investors in recent winners and lackadaisical buying at higher levels dragged down the index which tanked over 420 points to hit the day's low of 57,568.59 points in the second half.
The Sensex finally closed lower by 304.48 points or 0.53 per cent to settle at 57684.82. 
The broader NSE Nifty dipped 69.85 points or 0.4 per cent to finish at 17245.65 with 29 of its stocks ending in red.