Swiss building materials giant Holcim weighs India exit
The company holds 63.19 per cent in Ambuja Cements, which is valued at over Rs 46,300 crore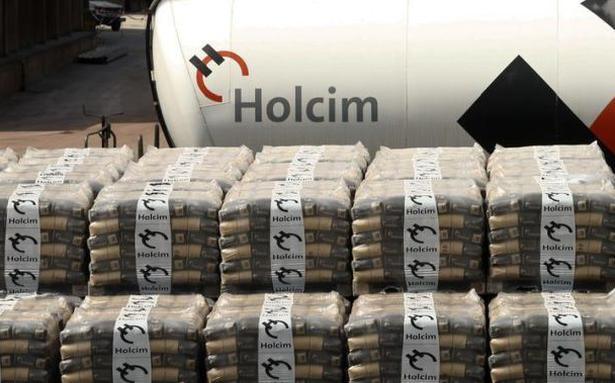 Representational image.
File photo.
---
Mumbai
|
Published 15.04.22, 02:46 AM
|
---
Swiss building materials giant Holcim may pack its bags and leave India.
The company is reportedly considering a sale of its stakes in Ambuja Cements and ACC.
It holds 63.19 per cent in Ambuja Cements, which is valued at over Rs 46,300 crore.
In ACC, Ambuja Cements holds 50.05 per cent, while Holcim arm Holderind Investments has a share of 4.48 per cent.
The combined market capitalisation of the two companies based on their closing price on the BSE on Wednesday stands at almost Rs 1.15 lakh crore.
UltraTech Cement of the Aditya Birla group is the country's largest cement maker with a capacity of 117 million tonnes (mt). The combined capacity of ACC and Ambuja Cements is over 65mt.
A Bloomberg report said Holcim, which is the world's biggest cement maker, is assessing interest in Ambuja Cements. The deliberations are at an early stage and it may not eventually lead to a transaction.
Holcim has been divesting its non-core assets to bring down debt and it had sold a Brazilian unit for $1 billion in September.
Holcim's smaller rivals in India may be interested in a deal as that would propel them to the second spot at one go. A media report said the Swiss giant was in talks with the JSW group, Adani group and Shree Cement for the potential sale in Ambuja Cement. The buyer will also have to make an open offer for an additional 26 per cent in the company.
The acquisition of Ambuja will lead to an indirect stake in ACC, and the bidder will have acquire the 4.48 per cent held by Holcim. An open offer may also have to be made for ACC.
Holcim entered India way back in 2005 and  has gradually built synergies in ACC and Ambuja Cements, though a full-fledged merger could never materialise between the two.
For instance in 2018, ACC and Ambuja Cements entered into master supply agreements for the supply of cement, clinker and raw materials such as fuels, fly ash, slag and gypsum and also spare parts.
In May 2017, ACC and Ambuja Cements had announced plans for a merger. In the following year they informed the bourses that they are not proceeding with the plan.
"On the basis of a comprehensive evaluation carried out by both the special committee and board of directors of the company, the board is of the opinion that there are at present certain constraints in implementing a merger between the company and Ambuja Cements," ACC had said .
A recent report from JP Morgan said any acquisition of Holcim's stake will be negative for India's cement industry as there will be capacity expansion.