Sun Pharma tries to limit damage
After whistleblower complaint, company replaces its domestic formulations distributor Aditya Medisales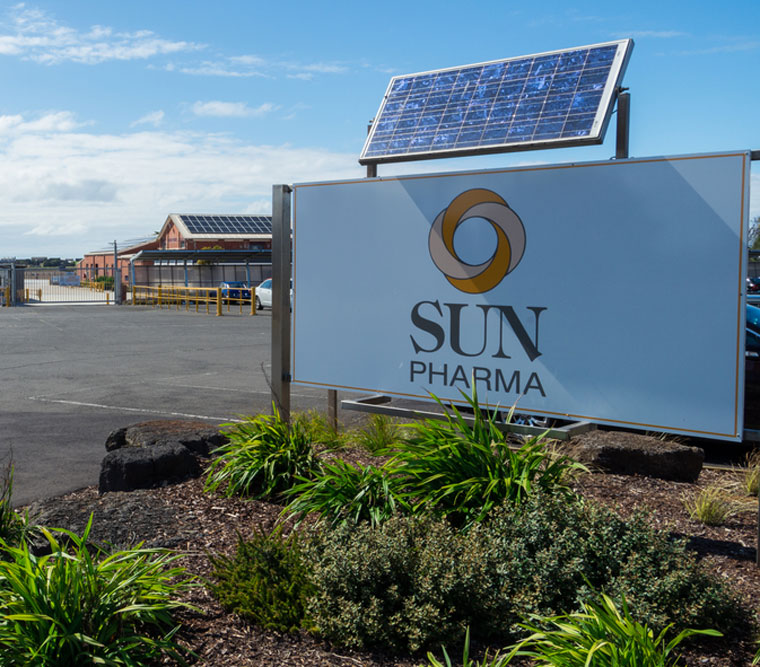 Sun Pharmaceutical is India's top drug maker by market value
(Shutterstock)
---
Mumbai
|
Published 22.01.19, 07:41 PM
|
--- Buoyed by the move, the Sun Pharma scrip jumped 4.95 per cent, or Rs 19.70, on Tuesday to close at Rs 418.05 on the Bombay Stock Exchange. In intra-day trade, the scrip had jumped over 6 per cent. Shares of Sun Pharma, which had a market value of just over Rs 1,00,301.44 crore as of Tuesday's close, have shed over 24 per cent since November 22, around the time when corporate governance concerns began to crop up.
"Sun Pharma's distribution related to India domestic formulations business shall be transitioned from Aditya Medisales, the current distributor, to a wholly owned subsidiary of Sun Pharma," the company said in a BSE filing.
Sun Pharma said this change would be made effective by the first quarter of 2019-20, post the receipt of all requisite regulatory approvals.
Regarding unwinding of the transaction with Atlas Global Trading, Sun Pharma said, as of March 31, 2018, the company's consolidated balance sheet, reflected a liability towards obligation of supplies to Atlas Global Trading amounting to Rs 2,238 crore.
"This liability was in respect of Atlas assuming the damages on account of Protonix patent litigation settlement entered by Sun Pharma which was disclosed in Sun Pharma's annual report 2013-14," the company said.
On loans or guarantees to Suraksha Realty, Sun Pharma said, "neither any loans nor guarantees have been given to Suraksha Realty. Sun Pharma would like to dispel all falsehoods being spread about its financial dealings with Suraksha Realty. The company states unequivocally that it does not have any financial transactions with Suraksha Realty".
Sun Pharmaceutical Industries on Tuesday replaced its domestic formulations distributor Aditya Medisales with its own subsidiary in a bid to ease investor worries over its corporate governance, sending its shares up nearly 5 per cent.
The country's top drug maker by market value also announced the unwinding of a transaction amounting to Rs 2,238 crore with Atlas Global Trading and initiated steps to induct its statutory auditor SRBC & Co LLP as the auditor of its subsidiaries. SRBC will replace the audit firm Valia and Timbadia.
The announcements signalled a damage control exercise after Sun Pharma's shares tumbled last week following media reports about a complaint by a whistleblower to regulators raising questions about certain transactions involving the company and an executive director.
The whistleblower had alleged that Sun Pharma's distributor Aditya Medisales Ltd had transactions worth more than Rs 5,800 crore with Suraksha Realty, controlled by executive director Sudhir Valia.
Valia is the brother-in-law of Sun Pharma promoter Dilip Shanghvi.
The report, the second in over a month, alleged that the distributor has been used to fund companies owned by the executive director, analyst reports said.
Sun Pharma had said it had not received the complaint and was not privy to the contents of the document. However, it had written to market regulator Sebi flagging concerns that certain entities were allegedly adopting unfair trade practices.