Stimulus wait lengthens
Package to focus on MSMEs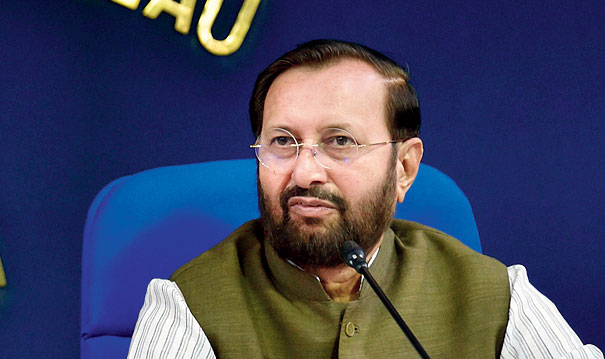 ---
---
The wait for the second stimulus package is lengthening with the government failing to make any announcements after the cabinet meeting on Wednesday, dashing expectations of an impending package following review meetings by Prime Minister Narendra Modi on the economy with finance minister Nirmala Sitharaman and other top officials of the government.
Information and broadcasting minister Prakash Javadekar said the economic package would be announced as and when it is ready.
The next round of fiscal stimulus measures is likely to focus on labour intensive sectors such as MSMEs, exports, aviation and construction.
The government's total fiscal response over an extended period could be worth 3-4 per cent of GDP (roughly Rs 6-8 lakh crore), on top of the monetary measures initiated by the central bank to ease liquidity to critical sectors.
However, the Centre will calibrate its responses and announce several rounds of measures over the next few weeks.
Sources said the Modi government would frontload expenditure and borrow more from the market than the budgeted levels because of the expected shortfall in revenue collections. The government has budgeted gross market borrowing at Rs 7.8 lakh crore for this fiscal and aims to mop up 62.5 per cent of the amount in the first half itself.
Sitharaman has announced a stimulus package of Rs 1.7 lakh crore targeted at the poor and vulnerable, but half of the funds came from states and existing schemes. The government has also announced a Rs 15,000 crore plan to improve the health infrastructure.
A survey by Ficci shows 69 per cent of the respondents saying the measures were inadequate, with 72 per cent saying the impact of the pandemic on their businesses will be either high or very high.
Subsidy cut
Meanwhile, the government has slashed the subsidy on individual nutrients in non-urea fertiliser which will reduce the subsidy bill on such fertilisers to Rs 22,186.55 crore in this fiscal. A decision in this regard was taken at the meeting of the Cabinet Committee on Economic Affairs (CCEA).
Javadekar also said no decision had been taken so far regarding the resumption of flight operations.