Steep hike in fuel duty
Now the reduced petrol price on March 14 would be Rs 72.57, down 13 paise, while diesel will cost Rs 64.91 per litre, down 16 paise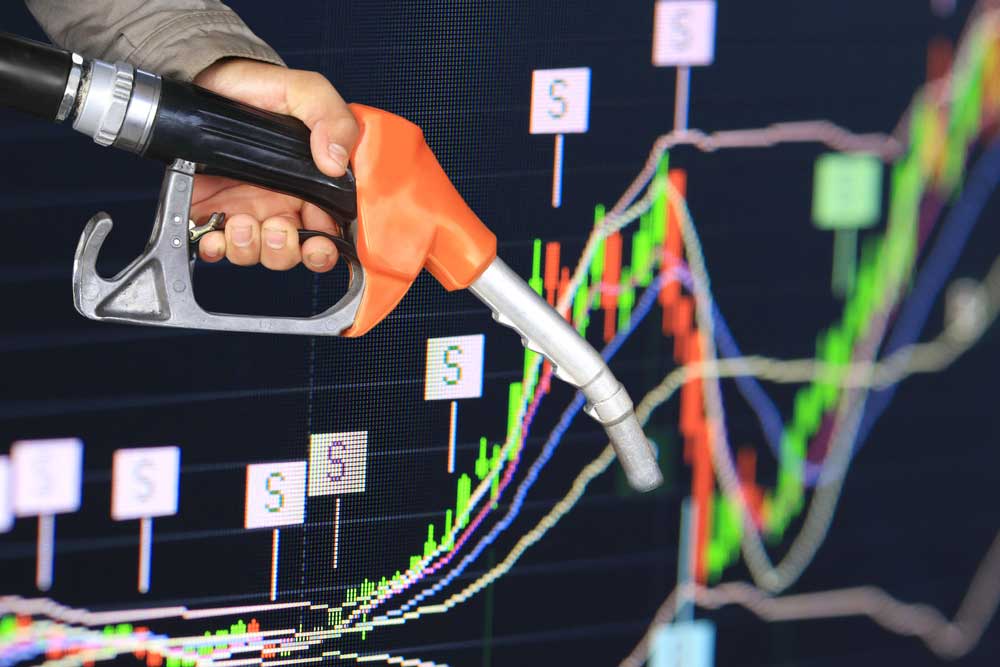 ---
---
The excise duty on petrol and diesel was hiked by a steep Rs 3 a litre each — the sharpest in the last five years. This would provide a windfall gain of about Rs 39,000 crore to the Modi government. However, motorists, who would have otherwise gained because of the plunge in global crude prices, will lose out in this bargain.
Petrol prices in Calcutta, which have been coming down steadily over the last few days from Rs 72.98 a litre on March 11 to Rs 72.83 on March 12 and Rs 72.70 on March 13, would have gone down further if the excise duty was not raised. Now the reduced petrol price on March 14 would be Rs 72.57, down 13 paise, while diesel will cost Rs 64.91 per litre, down 16 paise.
The increase in duties is being seen as a desperate attempt by the Centre to shore up revenues at a time when tax collections have fallen amid the weakest economic growth in over six years, with the coronavirus impact on the economy yet to be figured out.
The Telegraph in its March 10 edition had reported that the government could hike the duties.
According to a notification issued by the Central Board of Indirect Taxes and Customs, the special excise duty on petrol was hiked by Rs 2 to Rs 8 per litre in case of petrol and to Rs 4 a litre from Rs 2 in case of diesel. The road cess was raised by Re 1 per litre each on petrol and diesel to Rs 10.
With this, the total incidence of excise duty on petrol has risen to Rs 22.98 per litre and that on diesel to Rs 18.83.
Officials said the increase in excise duty will result in an annual increase of government revenues by about Rs 39,000 crore. The gains during the remaining three weeks of the current fiscal would be less than Rs 2,000 crore.
Benchmark crude prices have halved since January to $32 per barrel. In sync with this, the prices of petrol and diesel have also come down by more than Rs 6 per litre.
The move comes at a time when India is staring at the highest ever tax collection shortfall as corporate and income tax collection for this fiscal is set to fall for the first time in at least two decades and the goods and services tax revenue could see a huge shortfall.
The Congress party feels the benefits of reduced global crude prices should be forwarded to the people.
Economists, however, praised the move. "This will help the state shore up some revenue," said N.R. Bhanumurthy of National Institute of Public Finance and Policy.