Steel exports slump 25%
India earned $6.52 billion in the April-November period against $7.36 billion in the same period a year ago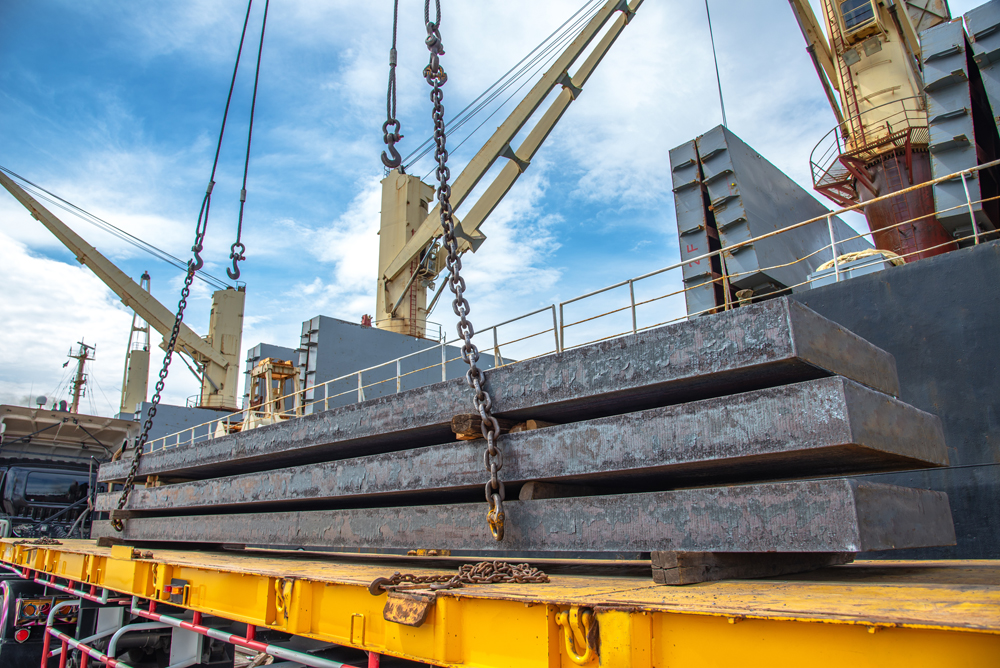 ---
---
India's iron and steel exports to its top 20 destinations fell 25 per cent in the April-November period of 2018, forcing the government to consider negotiating for duty concessions in its trade talks with other nations..
India sold 8 million tonnes of iron and steel to its top 20 export destinations between April and November compared with 10.7 million tonnes (mt) a year ago. In contrast, imports of various grades of steel increased nearly 8 per cent between April and December 2018 compared with a year earlier, government data showed.
Till now, Indian steel exports have been a rising graph — 7.6 mt in 2015-16, 14 mt in 2016-17 and 15.9 mt in 2017-18.
"We are now net steel importers, despite being the world's second largest steel maker," said top officials.
In terms of value of steel exported, India earned $6.52 billion in the April-November period against $7.36 billion in the same period a year ago.
Sales to the US, EU nations (Italy, Belgium, Poland and Spain) as well as Asean nations (Vietnam, Indonesia and the Philippines) fell drastically.
India had in the past cut its duties on steel imports in free trade pacts signed with Japan, Korea and the Asean countries, which resulted in a surge in imports from these countries and China.
However, top officials said India would try to get duty concessions in future negotiations.
"We have virtually no policy on steel exports. Indian manufacturers export when they find prices abroad are higher than at home. If you want to be a sustained and serious player you have to earmark a percentage of your production for the export market. This can happen when we seek duty cuts in key markets," said officials.
India will seek steel duty cuts in its trade negotiations with Peru. However, the bigger markets for steel are Nepal, Italy, Belgium, UAE, Spain, the US and Vietnam.
With the European Union and the US building tariff walls and restricting steel imports, India has to either make these two major partners keep their markets open or find new markets.
However, the problem for India is that it has been calling for tariff walls to protect its own home market from dumping by rivals.
The Indian government is mulling a minimum import price on select steel products, including flats and stainless steel, besides introducing stricter quality control norms across all steel imports.