SoftBank marks down its investment in One97 Communications
As per stock exchange data, SVF India Holdings (Cayman) Ltd held 17.46 per cent in One97 Communications for quarter ended March 31, 2022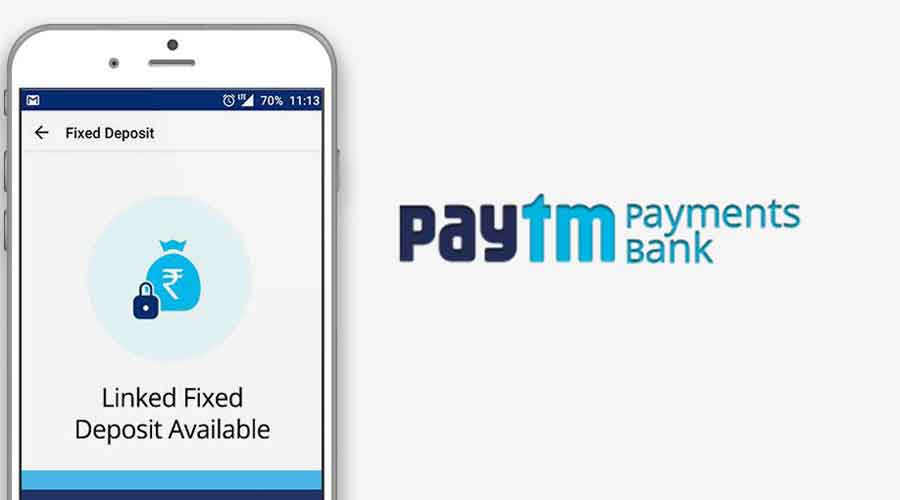 Representational Picture
File Picture
---
Mumbai
|
Published 13.05.22, 03:24 AM
|
---
Japanese conglomerate SoftBank has marked down its investment in One97 Communications, the Paytm parent amid the stock taking a hammering after it got listed  in November.
According to its financial report, SoftBank's investment in Paytm has a fair value of $800 million.
The Japanese company under its charismatic CEO Masayoshi Son invested $1.4 billion in One97 Communications through SoftBank Vision Fund. 
As per stock exchange data, SVF India Holdings (Cayman) Ltd held 17.46 per cent in One97 Communications for the quarter ended March 31, 2022.
Quick Check
PAIN POINT: Invested $1.4bn in Paytm. Present fair value $800m
POSITIVES: Invested $100m in Policybazaar. Fair value $400m
In November 18, 2021, shares of One97 Communications had debuted at Rs 1,955  on the BSE — a discount of 9 per cent to the issue price of Rs 2,150 per share.
It then ended at Rs 1,564.15 a drop of 27 per cent to the issue price. Since then the counter has come under selling pressure and is now trading at Rs 515.65  a discount of 76 per cent .
However, SoftBank's investment in Policybazaar parent PB Fintech has risen. 
Its fair value stands at $400 million compared with the investment of $100 million made by Softbank Vision Fund.
On Thursday, the PB Fintech share settled at Rs 548.90 — a fall of 7.10 per cent over the last close. At the current prices, it has a market capitalisation of Rs 24,673 crore. 
Paytm was not the only firm in SoftBank's portfolio which suffered an erosion in fair value.  The fair value in Didi, the Chinese ride hailing group, fell to $2.4 billion from its investment of $ 12 billion. 
The fair value in WeWork is at $600 million compared with the investment of $3.2 billion.The financial year ended on a bitter note for Vision Fund as it reported a record loss of $ 27 billion.