Serviced office space players thrive
Data compiled by Knight Frank showed the city has over a million square feet with flexible office space operators by the end of 2022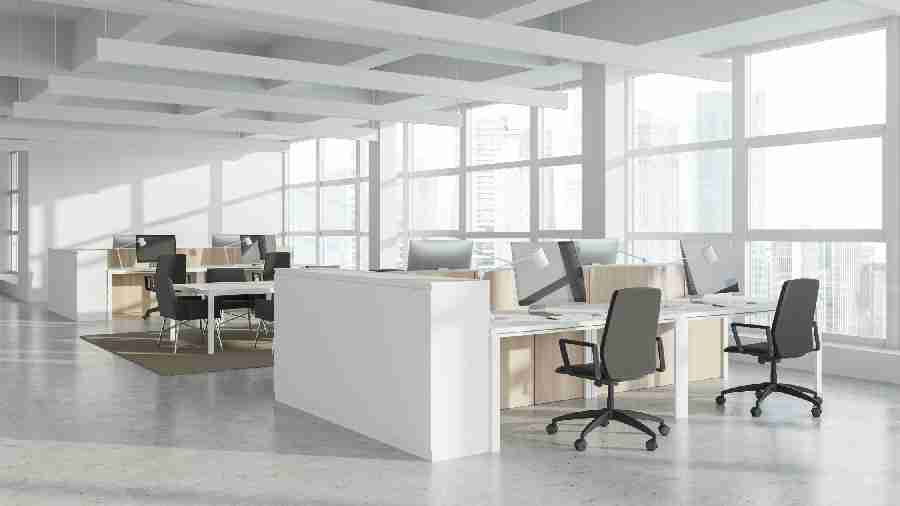 Representational image
Shutterstock
---
Calcutta
|
Published 20.02.23, 02:27 AM
|
---
Serviced office space operators, who offer plug-andplay workspaces to clients, have doubled their presence in Calcutta in the last two years as the pandemic forced corporates to opt for a distributive workplace model to hire and retain talents.
Data compiled by Knight Frank showed the city has over a million square feet with flexible office space operators by the end of 2022 (See chart) compared with about 0.5 million square feet before 2021.
The period also saw several new entrants setting up base namely, Simpliwork, UrbanWrk and Workshala among others.
Additionally, the existing players, led by India's largest co-working space operator Awfis, also aggressively expanded in 2021 and 2022 and the plan is to continue to grow significantly in the future.
Speaking to The Telegraph, Sumit Lakhani, deputy chief executive officer of Awfis, predicted bringing on around 5,000 to 6,000 new seats in the Calcutta market.
"Post Covid, demand in Calcutta rose significantly in the IT & ITeS space because of the talent pool migrating to other cities and is now partly staying back here. We have about 8,500 seats on offer, which will go up to 13,500 to 14,000 in the next 12-18 months," Lakhani said.
Neetish Sarda, the founder of Smartworks, said the operator plans to double the office under management in Calcutta to 400,000 square feet in 2023. "Many new companies have set up offices in the last 24 months in Calcutta, as they were looking to diversify into new geographies," Sarda observed.
He also pointed out that more and more clients in the city are now looking at a longer-term association with the flexi-space operators. "On average, the majority of our clients have signed up for 3-and-half years of the lease," Sarda explained.
Abhijit Das, senior director (east) of Knight Frank, described co-working operators as game-changers in the commercial office leasing space as it is a win-win for corporates and builders. "The co-working tenant gets significantly more flexibility than a plain lease in terms of capex, lease tenure, expansion potential and support services. The landlord, on the other hand, gets comparatively faster occupancy and higher return from the assets depending on the type of deal the landlord has executed with the co-working operator," Das explained.
Three factors appeared to have contributed to the growth of co-working space in general and in Calcutta. Covid prompted employees to work from home for months leading to empty office space and forcing corporates to re-think their long-term office leasing policy.
Post-pandemic hybrid workplace model demanded occupiers look at flexible office space instead of entering into a long-term contract.
Second, clients are looking at distributive office space. Instead of one large office, they are now opting for multiple smaller locations which will allow employees to spend less time on travel or reduce the need for migration.
"The clients were good at managing one large office but not 15 small offices in multiple locations. They want to leave the responsibility of running a high-quality office to serviced space operators like us," Lakhani said.
Moreover, there was hardly any entry barrier in this business. Post-Covid, corporates are mainly willing to work with reputable branded players. "What demonetisation did to digital payments, the pandemic has done to the serviced office space sector," he explained.
The proliferation of serviced space operators has worked well for real estate developers as well.
Ravindra Chamaria, chairman and managing director of Infinity Group, said landlords are getting tenancy faster. "Because of their national footprint and engagement with Indian and MNC clients, it is easier for them to market space," he explained.
Das predicted the east India leasing market to get much higher occupancy from co-working operators as the current players sign up for more space and new operators enter the market.
"In addition, like the previous two years, 2021 and 2022, more first-timer companies in east India are expected to take the co-working route for their initial exposure to the region, thus enhancing office space consumption through the co-working operators," Das said.