Rupee closes at all-time low of 75.12
At the inter-bank forex market, the domestic currency hit a low of 75.30 on huge demand for dollars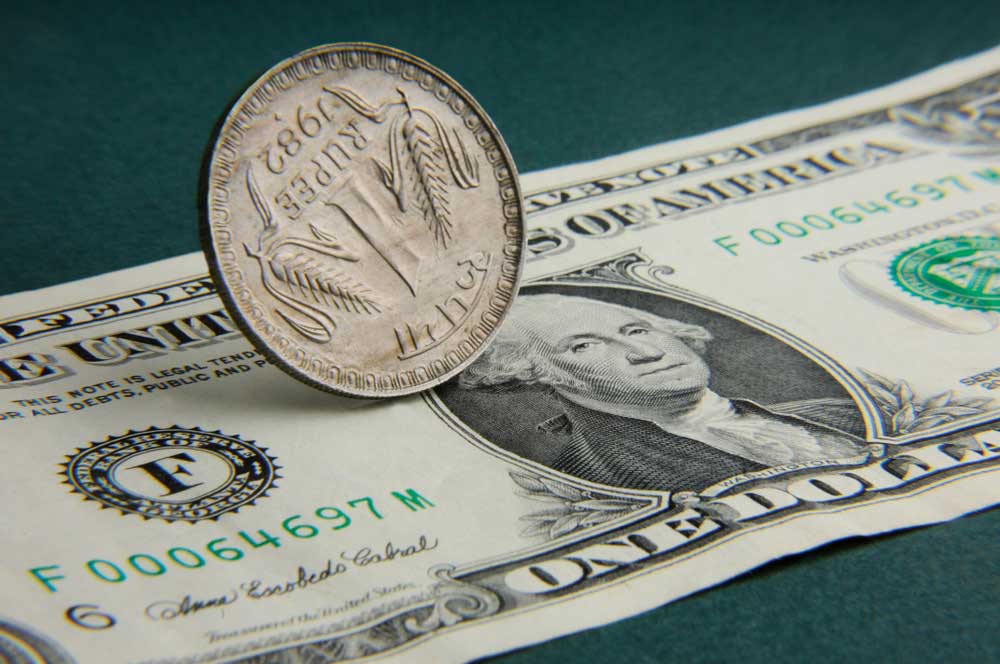 ---
Mumbai
|
Published 19.03.20, 06:39 PM
|
---
The rupee on Thursday fell below the 75 mark against the dollar for the first time ever as foreign portfolio investors continue to dump local stocks and bonds in favour of the US currency amid the coronavirus-induced uncertainty shrouding global growth prospects that have increased the lure of the dollar as a safe haven, sparking its rally against other currencies as well.
At the inter-bank forex market, the domestic currency hit a low of 75.30 on huge demand for dollars. However, intervention from the Reserve Bank of India (RBI) through state-run banks saw the domestic unit trimming its losses and ending at a lifetime low of 75.12 — down 86 paise, or 1.16 per cent, over its previous close.
The fall in the rupee comes inspite of the central bank announcing another $2 billion of dollar-rupee swap on March 23. The first dollar swap — under which the central bank sells dollars to banks and buys back the dollars after six months — was conducted on March 16 and was also of $2 billion.
Some analysts fear the rupee could even approach the 76-mark against the dollar if there are no positive developments around the coronavirus, with foreign investors continuing to sell equities and bonds.
According to data from NSDL, FPIs have sold over Rs 88,000 crore this month. V.K. Sharma of HDFC Securities said the rupee weakened to a new record low on foreign fund outflows from domestic equity and debt market, with the global meltdown in riskier assets seen with the rising number of coronavirus cases adding to the anxiety.
Sharma pointed out the sale of bonds and shares was the biggest withdrawal since 2013. The local currency today opened at 74.96. During the day, it saw a high of 74.70 and a low of 75.30 against the dollar and later pared some of its losses to close at 74.99 to the dollar.
According to a note from Brickwork Ratings, the rupee depreciation will raise import costs, as well as hedging costs, for Indian companies.
However, the fall in oil prices will lead to a reduced trade deficit. It added that total foreign portfolio investor outflows for March have also contributed to a spike in bond yields and that this trend is expected to continue until the virus subsides.