Rs 15,000 crore shale gas bet
'We want to recreate in shale what we did for CBM'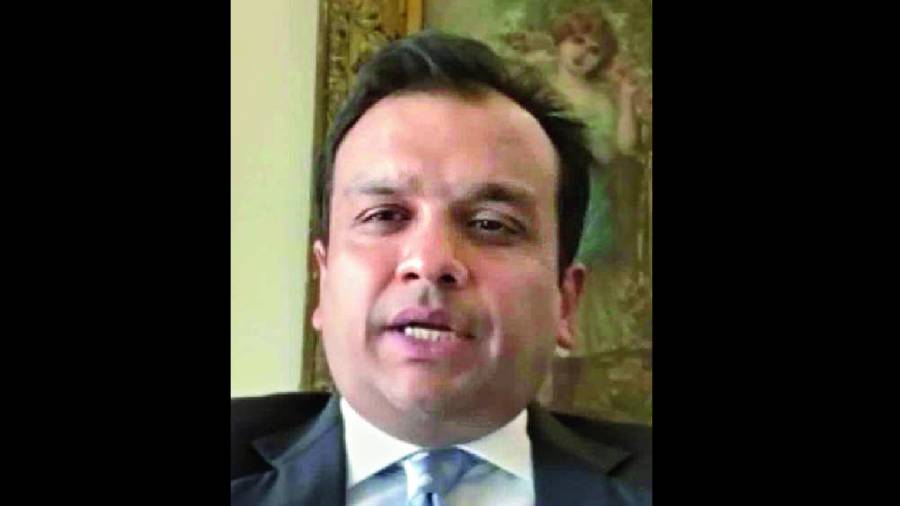 Prashant Modi
Sourced by The Telegraph
---
New Delhi
|
Published 06.06.22, 02:11 AM
|
---
Great Eastern Energy Corporation Ltd, a pioneer in the field of coal bed methane in India, plans to invest $2 billion (Rs 15,000 crore) in the exploration of shale gas at its Raniganj South block in Bengal, its MD & CEO Prashant Modi said.
"We want to recreate in shale what we did for CBM," he said. "We pioneered exploration, production, and development of CBM in India."
CBM (Coal Bed Methane) is gas trapped below coal seams.
GEECL signed the first CBM contract in India for the Raniganj South block on May 31, 2001. "We were the first to commercialise CBM in July 2007," he said.
Prior to this, the firm's CBM block was under an agreement with Coal India Ltd. since 1993. At that time, CBM was practically not present in Asia and was still at a nascent stage worldwide.
 "We have a huge potential of shale resource of up to 6.63 trillion cubic feet (TCF) in our block," he said.
"We are awaiting the amendment to our petroleum mining lease for shale exploration from the Bengal government. Post that, we plan to drill some shale core wells to assess the geological and other technical factors."
Subject to the results obtained and analysed from the core wells, the GEECL will drill some pilot production wells.
"Presuming the results obtained from pilot production wells are as per our expectations, the total investment envisaged in our shale programme is approximately $2 billion, i.e. Rs 15,000 crore," Modi said.
 On talk of the government considering levying a windfall tax on higher earnings resulting to oil and gas players because of elevated global energy prices, he said:  "It will be highly unfortunate and a disaster for the oil and gas sector, if the government decides to impose such a tax."
Oil and gas prices depend on various factors "main ones being supply and demand, geographical, and geopolitical issues.
"They go up and down as is the case with other commodities and goods, which is what 'free market' is meant to be," he said.