Rs 1.70 lakh crore package for poorest of poor
Rs 50 lakh insurance cover for frontline workers fighting virus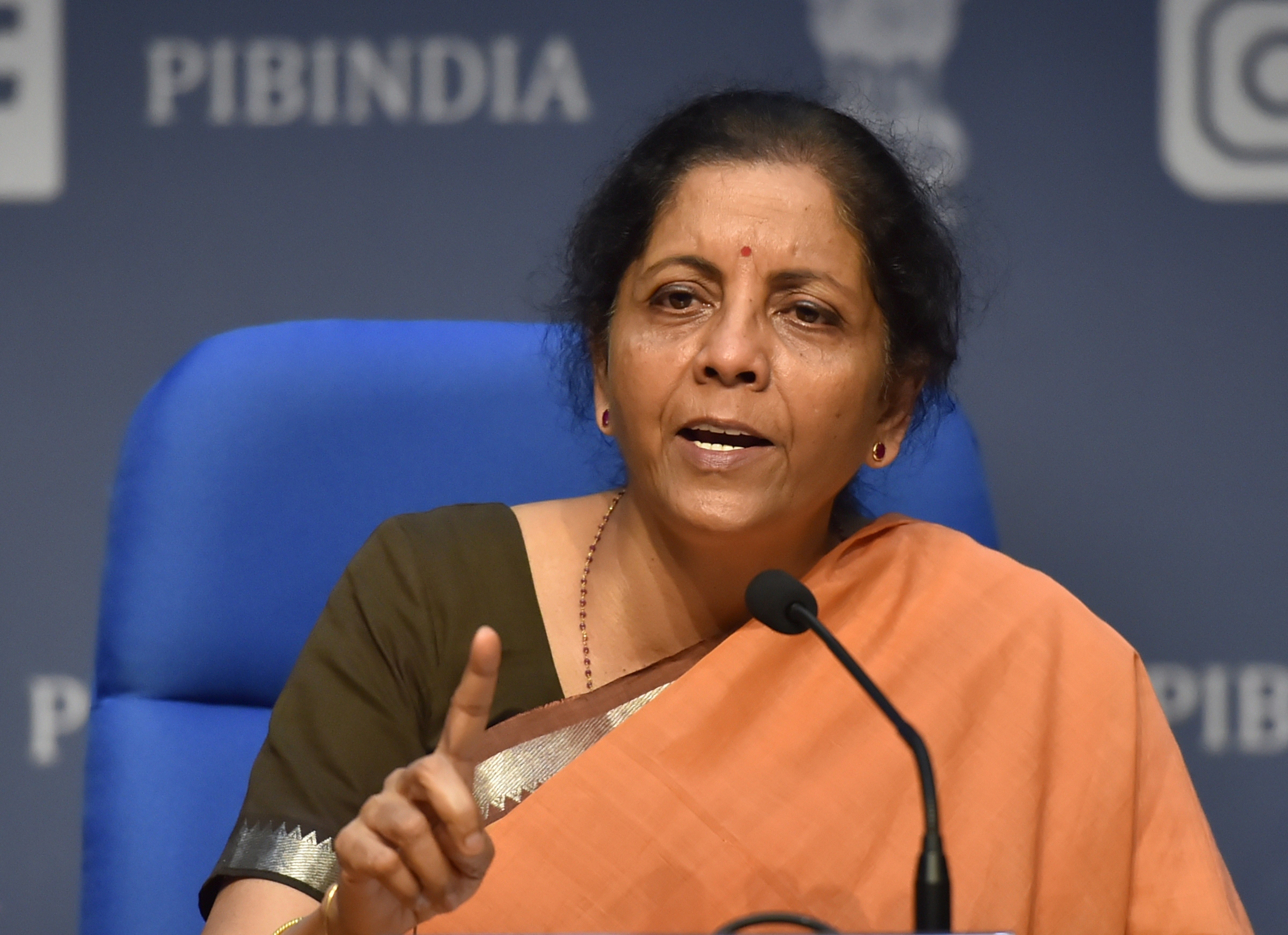 ---
---
The government announced a more than Rs 1.70-lakh-crore package on a slew of schemes to alleviate the hardship of the poorest of the poor hit by economic disruption caused by the coronavirus pandemic and the 21-day lockdown which has brought life to a standstill nationwide.
The three-month relief programme, called Pradhan Mantri Gareeb Kalyan Yojana, targets 80 crore people, representing nearly two-thirds of the country. It includes cash transfers and food-security measures in a bid to ensure that the poor don't go hungry. "The government has been working for the poor, the migrants, the women of the society" since the lockdown went into effect Wednesday, finance minister Nirmal Sitharaman told a news conference here.
The plan "will take care of their food requirements and several measures through direct benefit transfer are being taken to put money into their hands," Sitharaman said in the national capital.
The government is reaching out to "the disadvantaged of society... with tangible help and assistance. We do not want anyone to go hungry," she said and pledged the measures would be implemented "immediately."
Sitharaman also took the occasion to announce insurance cover of Rs 50 lakh for "frontline workers fighting coronavirus," targeting doctors, nurses and paramedics along with ASHA workers and sanitation employees.
The measure comes on top of a Rs 15,000-crore plan announced by Prime Minister Narendra Modi to strengthen India's ailing health infrastructure that involve increasing the number of hospital beds and testing kits as well as training more professionals to fight the disease. Sitharaman said the government is asking state governments to utilise district mineral funds to "supplement and augment" spending for coronavirus testing and medicines.
Free wheat, rice
The new poverty-alleviation measures are aimed at people who are below the poverty line and "in immediate need of food, money and cooking gas," Sitharaman said. "People should not remain without money in hand," she said. Poor people will be allotted 5kg wheat or 5kg rice every month for three months as well as 1kg of pulses under the scheme.
The finance minister declined to answer questions on what might be the fiscal impact of the measures on the government's already strained finances or whether the programme will involve additional government borrowing.
Shares gained as much as 5.5 per cent on the back of Sitharaman's announcement of relief measures. But they then trimmed their rise to 3.1 per cent as analysts judged the package underwhelming.
The new scheme includes a frontloaded first instalment of Rs 2,000 of PM Kisan that will be distributed in the first week of April aimed at easing the plight of nearly 9 crore farmers. The government is also boosting wages for MGNREGA workers to Rs 292 from Rs 182.
Welfare fund
The plan includes a workers' welfare fund of Rs 31,000 crore to be earmarked for construction. "We plan to direct state governments to help 3.5 crore construction workers to this end," Sitharaman said.
The minister of labour stated separately it would utilise a cess fund of Rs 52,000 crore to offer relief to construction employees through direct benefit transfers. There are some 3.5 crore construction workers on the rolls of construction welfare boards.
Senior citizens
Some 3 crore senior citizens and widows will receive an ex-gratia sum of Rs 1,000 for the next three months. Also, some 20 crore women Jan Dhan account holders will get a payment of Rs 500 a month for the next three months while women self-help groups will get free loans of up to Rs 20 lakh, up from 10 earlier. This will benefit some 7 crore people.
EPFO regulations tweaked
For organised employees, EPFO regulations will be changed so workers can draw up to 75 per cent of contributions for contingency spending as a non-refundable advance or three months in advance pay, whichever is less. This measure will benefit 4.8 crore workers, the government said.
Sitharaman's latest announcement comes as governments around the world are seeking to offset the devastating economic consequences of the virus outbreak. The US Congress this week passed a $2-trillion aid package for the US economy.