Retail inflation slips to three-month low of 4.29 per cent in April
The CPI inflation moderated from 5.52% in March, driven by a decline in vegetable prices of 14.2% which pulled down inflation in the food basket significantly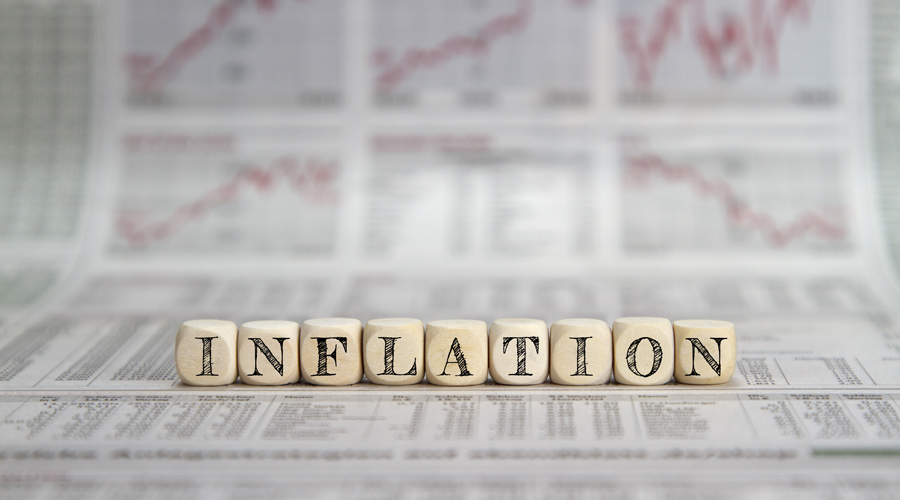 ---
New Delhi
|
Published 13.05.21, 01:04 AM
|
---
Retail inflation slipped to a three-month low of 4.29 per cent in April while factory output surged 22.4 per cent in March, benefiting from the base effect of a lockdown-marred month a year back.
The CPI inflation moderated from 5.52 per cent in March, driven by a decline in vegetable prices of 14.2 per cent which pulled down inflation in the food basket significantly.
The RBI mainly looks at retail inflation based on the consumer price index (CPI) while deciding its monetary policy.
The retail inflation is well within the monetary policy committee's medium-term inflation target range of 4 per cent with a tolerance limit of 2 per cent on either side.
This is the fifth straight month that retail inflation is within the MPC's target band.
In April last year, data was imputed for CPI groups for which no data was available or collected or transacted because of the nationwide lockdown.
Aditi Nayar, chief economist at Icra, said the prevailing localised restrictions appear to have had a limited impact on retail inflation in April. However, as the lockdown base effect fades, CPI inflation is expected to bounce back to an average of 5 per cent in the remaining first half of 2021-22, ruling out the possibility of further interest rate cuts to support economic activity.
Factory output
The base effect had an even bigger effect on the IIP numbers. The 22.4 per cent growth in industrial output in March came after a contraction of (-) 0.9 per cent and (-) 3.4 per cent in January and February 2021, respectively.
The manufacturing sector — which constitutes 77.63 per cent of IIP — grew 25.8 per cent in March 2021. The mining sector output also grew 6.1 per cent, while power generation increased 22.5 per cent. In February, both manufacturing and mining had contracted by 3.7 per cent and 5.5 per cent, respectively, while electricity grew by a piffle at 0.1 per cent.
The March numbers give a false sense of normalcy because of a statistical base effect. Nayar said, "It's more meaningful to compare the industrial performance in March 2021 with March 2019, which reveals a mild albeit sobering contraction of 0.5 per cent."
Industrial production had plunged 18.7 per cent in March last year after the Covid-19 outbreak and remained in the negative zone till August 2020.