Real GDP to shrink by Rs 1.5 trillion: research report
Economists expect the impact to be short-lived unless the mobility curbs are widened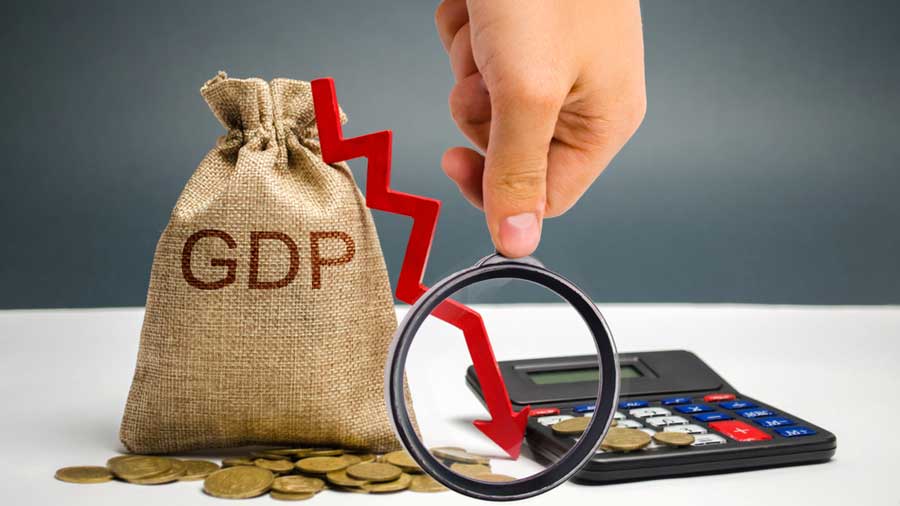 ---
New Delhi
|
Published 24.04.21, 01:55 AM
|
---
The cost of a deadly second Covid wave has been estimated at Rs 1.5 lakh crore for the economy by a research report prepared by the economic team within the SBI.
"The total loss is estimated at Rs 1.5 trillion, of which Maharashtra, Madhya Pradesh and Rajasthan account for 80 per cent. Maharashtra alone accounts for 54 per cent," Soumya Kanti Ghosh, group chief economic adviser at SBI, said in a research note.
With Maharashtra in a lockdown till the month-end, its Rs 29.8 lakh crore economy will see an erosion of Rs 81,672 crore. In this backdrop, SBI has also lowered the real GDP growth forecast for FY22 to 10.4 per cent from 11 per cent earlier (RBI: 10.5 per cent); the nominal GDP forecast trimmed to 14.3 per cent from 15 per cent (budget: 14.4 per cent). Six of the top 15 worst affected districts in the country account for 25 per cent of GDP.
"For these 13 states the cost of vaccines is 15-20 per cent of states' health expenditure budget, still it will be only 0.1 per cent of GDP. This is much lower than the loss in GDP due to lockdown," the report said.
Economists expect the impact to be short-lived unless the mobility curbs are widened. Nomura expects the impact to be felt for the next three months. They have pegged GDP growth at 11.5 per cent in 2021, up from -6.9 per cent in 2020.