Patra replaces Acharya
Patra is likely to retain the monetary policy department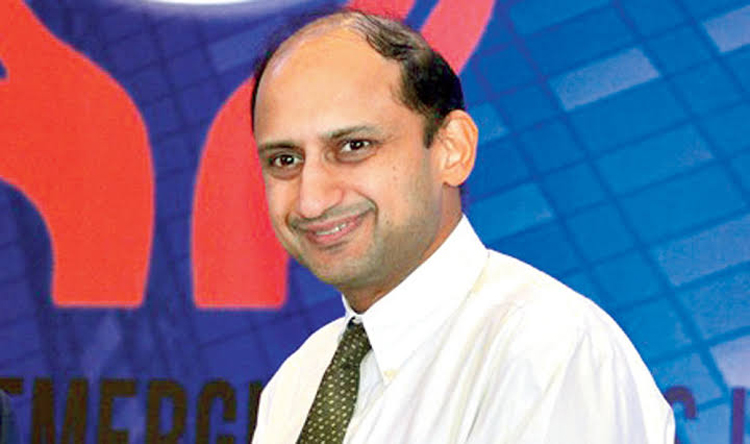 Viral Acharya had resigned from his position six months ahead of schedule citing personal reasons
(File photo)
---
Mumbai
|
Published 14.01.20, 07:15 PM
|
---
The Union government on Tuesday appointed Michael Debabrata Patra as the deputy governor of the Reserve Bank of India (RBI).
Patra, executive director of the central bank, will replace Viral Acharya. Last year, Acharya had resigned from his position six months ahead of schedule citing personal reasons.
Patra is likely to retain the monetary policy department, which was handled by Acharya.
The appointment of Patra, which is not entirely unexpected, comes at a time the central bank is combating falling growth and a spike in retail inflation. While the six- member monetary policy committee (MPC), of which Patra is a member, has reduced the policy repo rate by 135 basis points, it has not yet led to a pick-up in growth.
In its last meeting, the MPC had left the policy rate unchanged due to concerns about inflation. After the resignation of Acharya, B.P. Kanungo, deputy governor of the RBI, was inducted to the MPC.
The RBI can have a maximum of four deputy governors. At present, N.S. Vishwanathan, B.P. Kanungo and M.K. Jain, are the other deputy governors at the central bank. Jain was earlier the managing director and CEO of IDBI Bank.
Observers point out that Patra's appointment is unique as the deputy governor in charge of monetary policy is usually an economist from outside the central bank. Of the four deputy governors at Mint Street, two are appointed from outside of which one is a commercial banker.
Inflation feared to cross 8%
There is mixed news coming from experts after the December shock in retail inflation. Economists predict the headline consumer price inflation (CPI) will remain elevated in January as well, with some estimates saying that it could surpass the 8-per-cent-mark. However, a relief element is that many of them feel that the current spike in prices will not last.
According to Soumya Kanti Ghosh, group chief economic advisor, SBI, the spurt in retail inflation in December was because of a significant increase in ginger, onion and potato prices. Excluding this impact, the headline inflation would decline to 4.48 per cent. He said the decision of three telcos to raise tariffs in December added another 16 basis points to inflation.
Ghosh, who expects the headline CPI to cross 8 per cent in January, says it could start bottoming out after that.
While it is felt that the rise in inflation could see the RBI going for an extended pause, Ghosh pointed out that the central bank missed the bus in cutting rates in December.
WPI at 8-month high
Wholesale prices based inflation surged to an eight-month high of 2.59 per cent in December against 0.58 per cent in November because of a sharp rise in prices of onion and potato.
Inflation based on monthly wholesale price index (WPI) was recorded at 3.24 per cent in April 2019. WPI was at 3.46 per cent in December 2018.