Rail fare rejig on menu
Indian Railways has been hit hard by the economic slowdown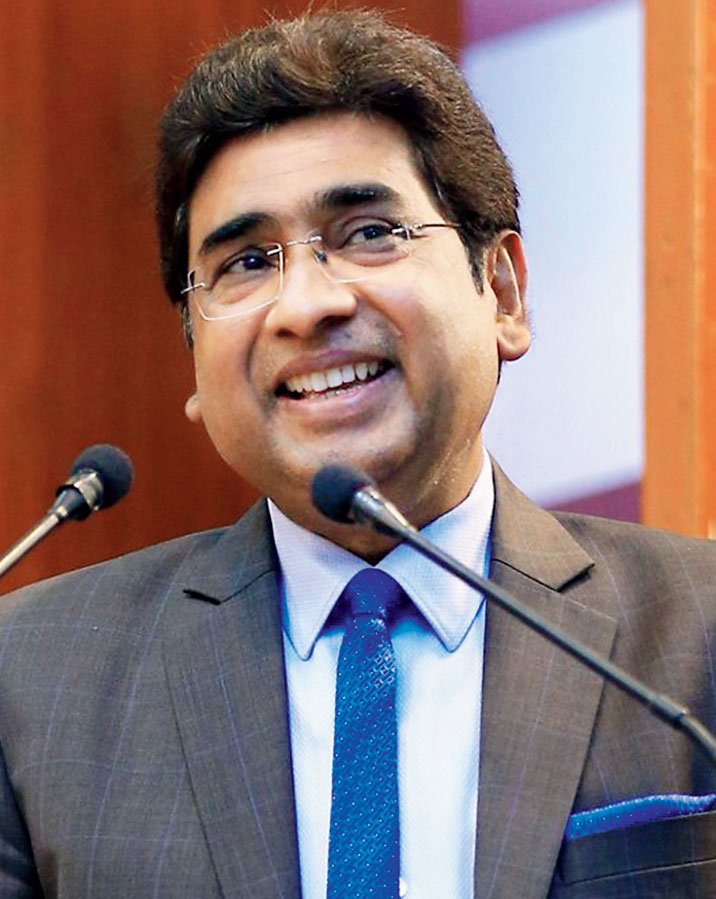 ---
---
The Indian Railways is in the process of "rationalising" its passengers and freight fares, Railway Board chairman V.K. Yadav said on Thursday. He, however, refused to say if the prices will be increased.
In a media briefing, Yadav said although the railways had initiated a number of measures to counter its dwindling revenues, increasing fares was a "sensitive" issue and it had to be discussed at length before a final decision was taken.
"We are going to rationalise the fares and freight rates. Something is being thought about. I cannot divulge more, this is a sensitive subject. While the freight fares are already high, our target is to draw more traffic from the road to the railways in this regard," he said.
The Indian Railways has been hit hard by the economic slowdown, with the earnings of the national transporter suffering a dip of Rs 155 crore in passenger fares and Rs 3,901 crore in freight fares in the second quarter of the current financial year compared with the previous one, according to an RTI reply.
In the first quarter (April-June) of 2019-20, the railways earned a revenue of Rs 13,398.92 crore from passenger fares. This dipped to Rs 13,243.81 crore in the July-September quarter.
UPSC route
All new recruits in railways will be inducted through the UPSC civil services exams under five specialities, Yadav said on Thursday, days after the Cabinet approved the merger of its eight services into one — the Indian Railway Management Service (IRMS).
He said just like aspirants to the Union Public Service Commission, candidates aspiring to get into railways will have to appear for their prelims after which they will indicate their preference for IRMS under five specialities — four of them engineering specialities for "technical" operations comprising civil, mechanical, telecom and electrical, and one "non-technical" speciality which will recruit officers for accounts, personnel and traffic.
"The exact details will be worked out, but the thinking is like this — the aspirants take the prelim and then indicate their choices. They will be given an option to appear for IRMS also," Yadav said.
"We are going to send an indent specifying our recruitment for the five specialisations — four for engineers, including that of stores (department) and another for non-engineering in which anyone can come from humanities side who will be utilised for manning the accounts, traffic and personnel service. All of them will be promoted at the same time," said Yadav.
The first batch will be recruited in 2021, while the new five-member board with merged officers will be in place by the middle of next year, officials said.
Yadav also clarified that the chairman of the Railway Board, who will also be the CEO of the national transporter, will be an officer of the Indian Railway Service and not from any other service.