Punit Goenka battling for control over Zee Entertainment
Invesco Developing Markets Fund and OFI Global China Fund LLC recently sought a general meeting of shareholders seeking to remove Goenka and two other directors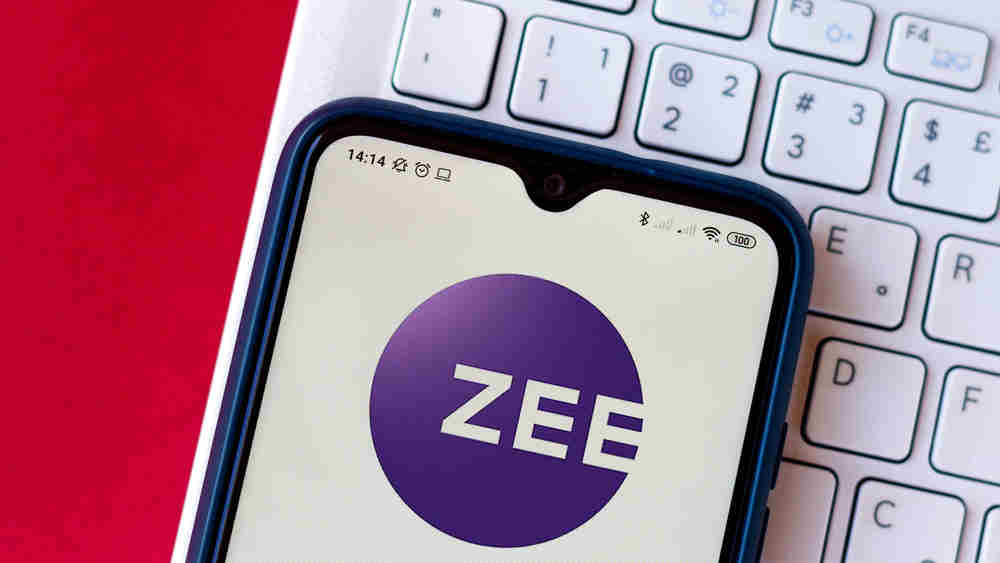 Representational image.
Shutterstock
---
Mumbai
|
Published 15.09.21, 04:27 AM
|
---
Punit Goenka is battling for control over Zee Entertainment Enterprise Ltd (ZEEL) as the managing director and chief executive officer of the Rs 7730 crore broadcasting outfit tries to fight off demands from two of the company's largest shareholders to replace him and introduce a new slate of six independent directors.
Zee Entertainment has become embroiled in a bitter boardroom battle after Invesco Developing Markets Fund and OFI Global China Fund LLC -- which together hold 17.88 per cent of the company's equity -- sought an extraordinary general meeting of shareholders seeking to remove Goenka and two other directors, Manish Chokhani and Ashok Kurien.
Late on Monday, the two directors -- Manish Chokhani and Ashok Kurien -- announced their decision to step down from the board of directors.
According to a regulatory filing, Chokhani resigned "due to changed life circumstances and perspective post Covid" while Kurien cited "pre-occupation" as the reason for stepping down from the board.
Both have been under fire from Invesco and proxy shareholder advisory firms for failing to stem losses arising from certain related party transactions in 2019-20 as members of the audit committee and granting a 46 per cent increase in Punit Goenka's remuneration as members of the nomination and remuneration committee.
In their letter to Zee Entertainment, the two overseas investment firms sought to appoint six of their nominees -- Surendra Singh Sirohi, Naina Krishna Murthy, Rohan Dhamija, Aruna Sharma, Srinivasa Rao Addepalli and Gaurav Mehta -- as independent directors.
On Tuesday, Goenka tried hard to placate shareholders before a crucial vote on a handful of resolutions at the company's annual general meeting with the promise to beef up corporate governance through its Zee 4.0 organisation restructuring strategy that is currently under implementation.
Shareholders have voted on several resolutions at the AGM and the outcome will be known only on Thursday. If these resolutions are carried, Goenka may be able to survive the crisis.
At the AGM, ZEEL had initially proposed eight resolutions for shareholder approval. These included adoption of standalone and consolidated financial statements for the year ended 31 March 2021, confirm dividend on preference shares, declare a final dividend of Rs 2.50 per share and ratification of cost auditors' remuneration.
 Four directors were also seeking reappointment -- Vivek Mehra, Sasha Mirchandani, Ashok Kurien and Manish Chokhani. The last two were withdrawn after they stepped down.
Rescue move?
Two other developments during the day added fizz to the speculation over Zee Entertainment's future.
Ace investor Rakesh Jhunjhunwala's Rare Enterprises bought 50 lakh shares of Zee Entertainment through a bulk deal transacted on the National Stock Exchange at a price of Rs 220.40 per share on a day when the stock soared by 40 per cent.
In a related move, BofA Securities also picked up 48.6 lakh shares at a price of Rs 236.20 per share through a bulk deal on the NSE.
It wasn't immediately clear whether friends and associates of the Goenka family were rallying in support to squelch the shareholder revolt.
Subhash Chandra and his family hold only around 4 per cent in Zee Entertainment and are on shaky ground as Punit Goenka fights for control over the company. The promoters had to sell down their stake to repay loans taken by other companies in the family-owned Essel Group.
Public shareholders hold as much as 96 per cent of the company; foreign portfolio investors are the largest stakeholders with 57.46 per cent.
Indian mutual funds own 8.1 per cent and insurers hold 10 per cent, of which state-owned Life Insurance Corporation has the largest chunk of 4.89 per cent.
Commenting on the latest developments, Kotak Institutional Equities said it expects Zee Entertainment to call an EGM within the next three months where shareholders will get to vote on the Invesco resolutions which will be carried if 51 per cent of those voting come out in support.
The Kotak report said three scenarios could now play out: in the first, there is a change in management.
"This scenario assumes the appointment of a new CEO by the new Board. There is also a possibility that the new board receives interest from strategic/financial investors to acquire a majority stake and management control," it said.
The second scenario is a change in board with continuity of management where the new Board continues with the existing management (Punit Goenka as MD & CEO) but seeks better cash generation and tighter control on capital allocation.
The third possibility is continuity of management with a new set of investors. This case assumes shareholder churn and a new set of investors or shareholders backing Punit Goenka as MD & CEO.