Premature exit at RBI
His departure comes at a critical time for the central bank and also for the country given the crisis arising from the Covid-19 pandemic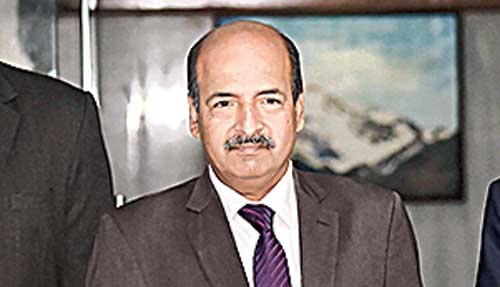 ---
|
Mumbai
|
Published 31.03.20, 07:28 PM
---
N.S. Vishwanathan, the senior-most deputy governor of the Reserve Bank, demitted office three months ahead of his extended tenure on Tuesday on health grounds after serving the nation's monetary authority for 39 years.
His departure comes at a critical time for the central bank and also for the country given the crisis arising from the Covid-19 pandemic.
Citing deteriorating health, the 62-year-old Vishwanathan had on March 6 requested the central bank to relieve him by the end of the month. With this, he becomes the second deputy governor to leave under Shaktikanta Das, who took over as the governor in December 2018. Viral Acharya left in June 2019, six months ahead of his tenure.
In his farewell note sent to colleagues and the rest of the RBI family, Vishwanathan said, "For someone who has been with the RBI for nearly 39 years, the thought that I would, in a couple of hours from now, become an 'ex-RBI official' leaves a very eerie feeling. I am at the same time elated because there is still 'RBI' in that term."
Vishwanathan, born in June 1958 in a middle-class family of Kerala, did his Masters in economics from the Bangalore University. He joined the RBI as a Grade B officer in November 1981 and went on to become the deputy governor on June 28, 2016 under governor Raghuram Rajan. He was heading the department of banking supervision having replaced H.R. Khan.
Vishwanathan has served the bank under governors Urjit Patel and Shaktikanta Das and was given a one-year extension last year till July 3, 2020.